Authorities in France are investigating claims of illegal restaurants and fine dining events in Paris following an undercover report.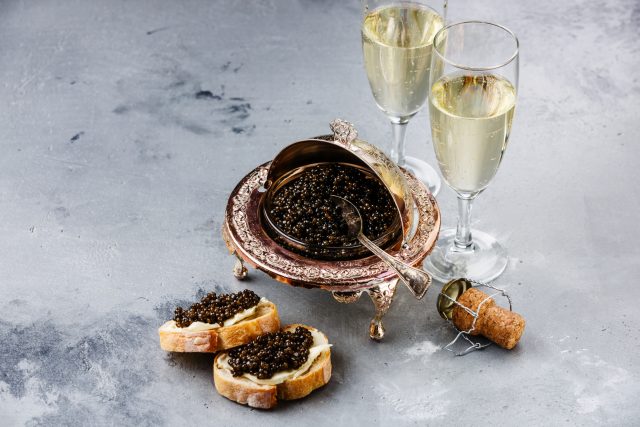 A report by French television channel M6 appears to show evidence of fine dining events being held in Paris in violation of the country's Covid restrictions.
Restaurants in France have been closed since October 2020, and last Saturday (3 April) the country entered its third national lockdown following a surge in coronavirus cases.
However footage filmed on a hidden camera infers that some people have not been following the rules.
Caviar, champagne, menus de grands chefs et retrait du masque obligatoire…Nos journalistes ont pu pénétrer dans ces fêtes clandestines de haut standing qui se tiennent actuellement à Paris.
🎥@frvignolle Armelle Mehani et @CyrielleStadler en exclusivité pour le 📺#19h45 pic.twitter.com/ClXpIWrVwZ

— M6info (@m6info) April 2, 2021
Posting a link to its report on Twitter, M6 tweeted: "Caviar, Champagne, top chefs' menus and no masks allowed." The report goes on to show what the channel alleges are two separate events, one held at a private dining club and another at a similar high-end venue in the French capital.
In the film guests are told to remove their masks. "Once you go through the door, there's no Covid," a member of staff can be heard saying.
A menu from one of the events has a starting price of €160, with some meals costing as much as €490 per person.
At another event, guests are seen kissing one another on the cheek and not observing social distancing rules.
If the account is proved to be genuine and the organisers identified, M6 said that they could face one year in prison and a €15,000 fine for putting someone's life at risk. Guests would also be fined €135 for breaking the government-imposed curfew and another €135 for not wearing a mask.
One person interviewed by M6 in the report could be heard stating: "This week I dined at two or three restaurants – so-called clandestine restaurants – with some ministers."
Several French media outlets and bloggers have named Pierre-Jean Chalençon, operator of the luxury Palais Vivienne event venue, as being the source, though his voice had been distorted in the report.
In a statement sent to Agence France-Presse through his lawyer at the weekend, Chalençon implicitly acknowledged he was the source but also appeared to retract his earlier assertion that ministers were involved.
M6 subsequently released a statement, claiming that other sources had confirmed to the channel that at least one member of the French government was present at one of the dinners.
The revelations prompted the hashtag #OnVeutLesNoms (we want the names) to go viral on Twitter.
French interior minister Gérald Darmanin said that he had ordered an investigation into M6's report, and if proved to be genuine, the event organisers and guests would be prosecuted.
The Paris prosecutor's office told AFP that a criminal investigation had been launched following the M6 report, which would assess "if these evenings were organised in defiance of health rules and to determine who were the possible organisers and participants."