Culinary heavyweight Alain Ducasse is to part ways with the three-Michelin-starred Plaza Athénée in Paris amid rumours that he has been ousted from the venue.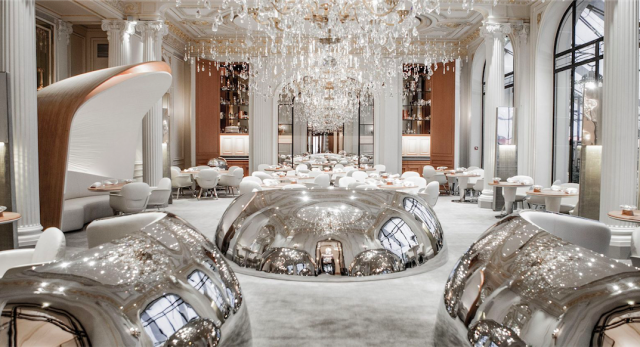 As reported by The Times, rumour has it that Ducasse has been evicted by the Dorchester Collection, rather than his departure being a mutual decision – a move one critic described as an "earthquake" for French gastronomy.
Ducasse's departure is thought to be driven by the Dorchester Collection's need to scale back spending, a decision one critic called "a slap in the face" for the chef.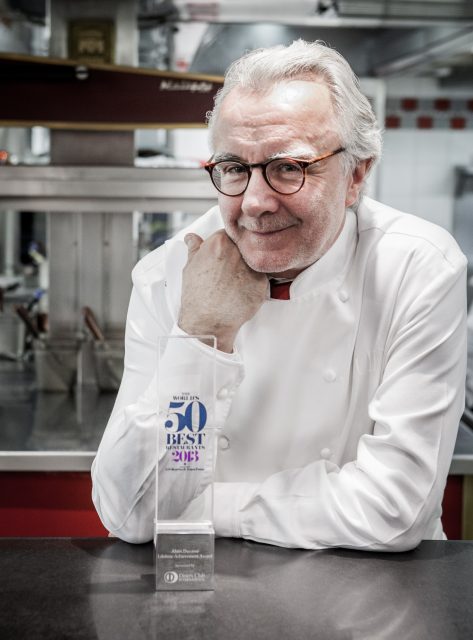 The 64-year-old, who has been at the helm of Plaza Athénée for over two decades, currently holds the most Michelin stars in the world – a title previously held by the late Joël Robuchon.
Having scooped 21 stars during his career, in 2014 he made the bold decision of removing two French staples – meat and butter – from his Plaza Athénée menu in a quest for "naturalness" and a move towards serving "lighter, vegetarian-style cuisine".
"The planet's resources are rare, we must consume more ethically," Ducasse said at the time.
He remodelled the kitchen around fish, grains and vegetables, which proved a hit with critics, pointing towards a new direction for French fine dining.
Desserts were made without butter or cream, and featured very little sugar, instead fruits were freeze-dried in vinegar to draw out their flavour.
Among the desserts Ducasse served were Menton lemon with kombu seaweed and tarragon; and ewes milk cheese with cereal and bitter honey.
The Dorchester Group has not gone on the record to say why it has parted ways with Ducasse, but confirmed that he will continue to oversee the running of Le Meurice in Pairs and the three star Alain Ducasse at The Dorchester in London.
Ducasse proved malleable during the pandemic, adapting his offering to the changing climate with takeaway dishes priced at around €22.
Last January he slashed the prices of top bottles of Burgundy and Bordeaux at his restaurants to encourage diners to splash out on wine during Dry January.