Tom Kerridge, owner of the world's only two-Michelin-starred pub, is bringing his gourmet fish and chips to luxury department store Harrods' Dining Hall.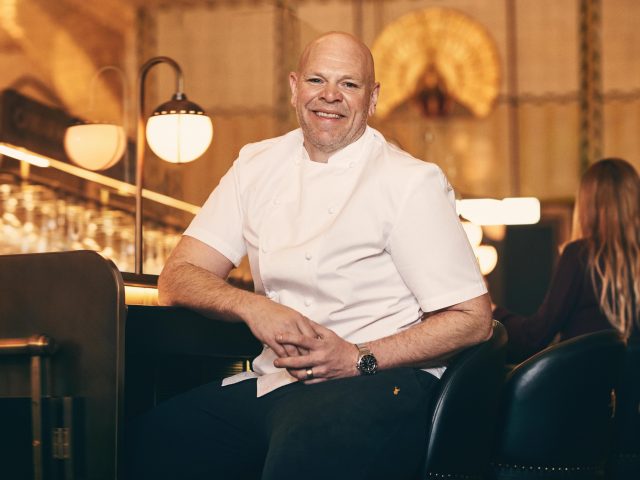 From 11 June, Kerridge's Fish & Chips will offer a premium seafood menu, including gourmet fish and chips made with flappingly-fresh British fish.
The 24-seater restaurant, situated in Harrods' Grade II listed Dining Hall, will champion the best of British fish and seafood, with a menu featuring freshly-caught turbot, lobster and rock oysters.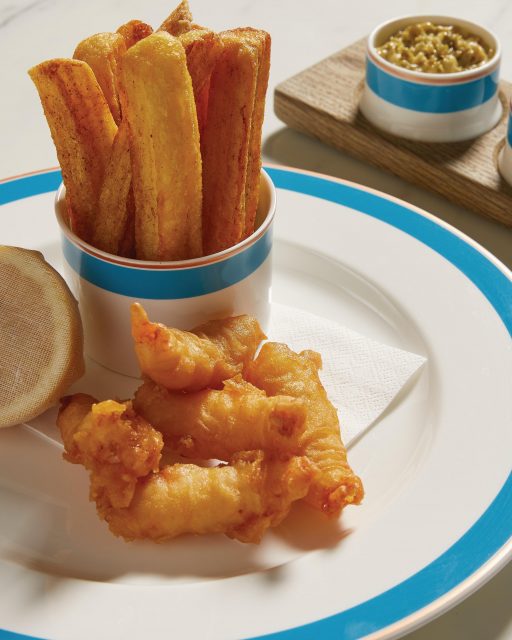 The Dining Hall will be open until 10:30pm from Thursday to Saturday, after the store closes at 7pm.
"I am proud to bring my take on the best fish and seafood dishes to the most iconic department store in the world. I really believe that British talent and produce are at the forefront of great cuisine, and that is reflected in our team and the food we will serve at Kerridge's Fish & Chips," Kerridge said.
"The dishes champion the highest quality ingredients, including incredible lobster, oysters and fish from some of the best suppliers in Britain.
"They are all cooked to perfection and served with sensational sides, such as the triple cooked chips topped with Matson curry sauce and cheese, plus lobster thermidor, Morecombe Bay shrimps and caviar – what unbeatable combiations," he added.
At the forefront of Kerridge's Fish & Chips lies a commitment to supporting local industries and sourcing ethically-caught produce from UK suppliers. To cater to non fish eaters, the restaurant will also serve Momma Bains' vegan samosas.
Desserts will include chocolate almond cake with salted caramel and vanilla chantilly, Eton Mess, and Elderflower syllabub with a summer fruit compote.
"Harrods is proud to partner with some of the nation's leading talent to open restaurant concepts that combine culinary excellence with the exceptional service and sense of occasion that dining at Harrods brings," said Ashley Saxton, head of restaurants for Harrods.
"We are delighted to welcome Tom Kerridge to Knightsbridge. We have worked extensively with Tom and his expert team to create an exclusive and enticing menu that celebrates the British produce and suppliers," he added.