So, you love wine, and you love steak, but you're not sure what bottle would go best with your t-bone? Then read on for our top 10 suggestions, from a Californian Cab to a Greek red, and a French rosé.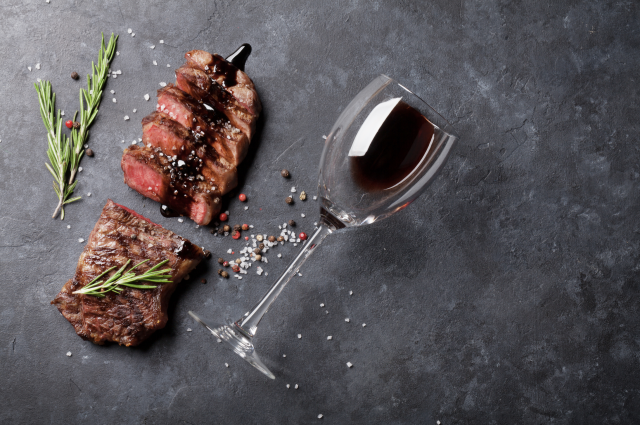 Unfortunately for those who want a simple, quick option, there is no single answer to the question – what's the best wine for steak? And that's because it depends how you cook and serve this delicious red meat. As well as the cut you've bought.
So, in this article, I'm going to give you my wine recommendations for a fine, marbled cut of steak, and a cheaper, grainier type of red meat, followed by some pairings for grilled steak, and the bottles to pour when you serve it with two classic sauces: peppercorn and bearnaise. And finally, I'll share my thoughts for when you like your meat not just rare, but raw.
But, firstly, there are some basic things to consider. Steak is generally fleshy and fatty, and hopefully not too chewy, but tender. And this requires a type of wine with strength, and freshness.
That means, ideally, opting for a red wine, and one with a high level of tannin to clean the mouth, and leave one salivating, ready for another slice of marbled red meat.
If you are wondering what I mean by tannins, these are polyphenols founds in all plants and woody substances, which make their way into wine from the skins and seeds of the grapes used, as well as the oak barrels – if employed – in the fermentation and ageing process. And they are responsible for the mouth-coating sensation you get in tea, chocolate, and wine.
One doesn't want tannins to be green or harsh, but ripe, and gently drying – and they work to refresh the mouth after a glass of red, playing the equivalent role of crisp acidity in white.
So, you have a rib-eye steak served medium-rare, what would you drink?
A Cabernet Sauvignon is the classic accompaniment – a grape with thick skins, giving intense, cassis-flavoured tannic reds. If you like a rich, ripe style of wine, then look to California for your Cab – ideally Napa or Sonoma. If you like something more classic, then turn to Bordeaux, be it Pauillac for intensity, Margaux for generosity or Saint-Estèphe for structure. But for me, I'd favour a Cabernet blend from Italy – ideally a so-called Super Tuscan, (especially from an area called Bolgheri) – for its combination of ripe fruit, fresh acid and firm tannins.
Here are my two suggestions from The Global Wine Masters:
1. Stonestreet Estate Vineyards, Cabernet Sauvignon, 2015/16

Offering a touch more freshness than your average richly ripe Napa Cab is this brilliant option from the neighbouring Sonoma County, specifically within the Alexander Valley AVA. It's still intense and juicy, with concentrated blackcurrant, and sweet vanilla and chocolate notes, but it also has a lovely dry finish, with flavours of cedar, and some refreshing red cherry among all the fleshy black fruit.
The source: Alexander Valley, Sonoma County, California, USA
The grape(s): Cabernet Sauvignon
Made by: Stonestreet Estate Vineyards, Jackson Family Wines
The price: £35-40
The medal: Master – The Global Cabernet Sauvignon Masters, 2019
2. Aska, Bolgheri Rosso, 2017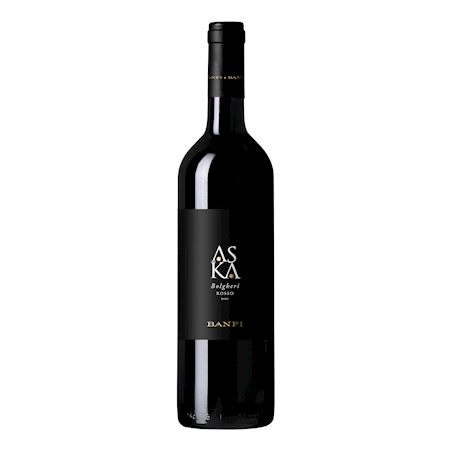 If you love Cabernet and Italian reds, then Aska – meaning 'container' in Etruscan – provides the answer. That's because it does feature some of the black fruit associated with this French grape, but also the bright, dry, tannic structure that's typically Tuscan. A perfect palate-cleansing solution for those moments between mouthfuls of meat.
The source: Tuscany, Italy
The grape(s): Cabernet Sauvignon 90%, Cabernet Franc 10%
Made by: Banfi
The price: £30
The medal: Gold – The Autumn Masters, 2021
But what if you buy cheaper meat with a bit more taste and a firmer texture, such as flank steak, or bavette?
For this I would be tempted to go for a slightly lighter red, but with more tannins, and greater freshness, such as an Italian Sangiovese, preferably a Brunello di Montalcino, or a Sagrantino from Umbria, even Aglianico from Puglia, or, for something a bit more unusual, but with a similar combination of characters, you could try Agiorgitiko from Greece or Areni Noir from Armenia. All these are fresh and fleshy and with plenty of fine-grained dry tannins.
Here are my two suggestions from The Global Wine Masters:
3. Megas Oenos, 2016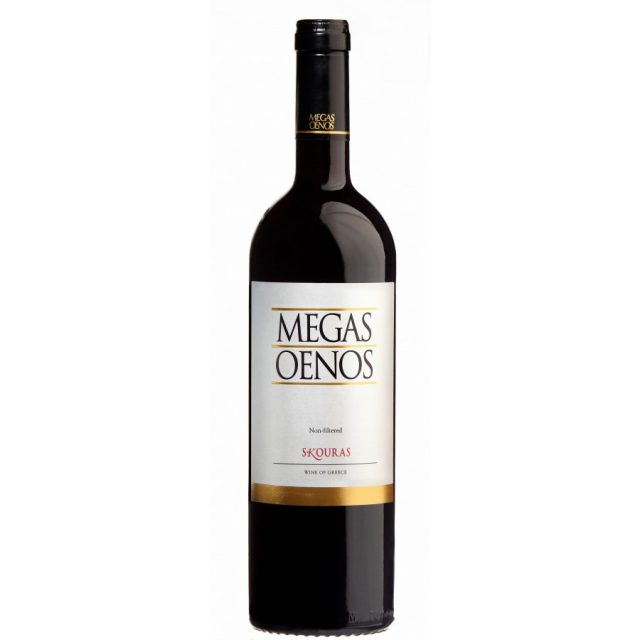 This is a delicious, barrel-aged, juicy red with dark fruits, creamy oak characters, and plenty of fine, dry tannins to refresh the palate. In short, it's an exciting alternative to the reds from the classic wine regions of the world, and perfect for cutting through the texture of steak, even if it's more likely to be drunk with souvlaki.
The source: PGI Peloponnese, Greece
The grape(s): Agiorghitiko 80%, Cabernet Sauvignon 20%
Made by: Domaine Skouras
The price: £28-30
The medal: Gold – The Autumn Tasting, 2021
4. Poggio Il Castellare, Brunello di Montalcino DOCG, 2016

This is a benchmark Brunello with its lovely lightweight feel, but intense flavours of juicy cherry and cedar wood, along with lingering fine mouth-coating tannins that will clean the palate, however marbled the meat. It's also relatively affordable for this sought-after Italian fine wine region.
The source: Tuscany, Italy
The grape(s): Sangiovese Grosso 100%
Made by: Poggio Il Castellare
The price: £30
The medal: Master – The Spring Tasting, 2021
And what about the wine for a nice cut of juicy tender steak that's going to be grilled?
In this case, I'd want something strong, and charry wine-wise – a powerful, barrel-aged red, preferably a Malbec from Argentina, or Cahors in France, or a big bold expression from Spain, ideally a Tempranillo from Ribera del Duero. Or you might want to revert to Cabernet but go to South Africa. And don't forget Tannat – a notably tannic grape common in the southern French region of Madiran and also prevalent in Uruguay.
Here are my three suggestions from The Global Wine Masters:
5. Trapiche Terroir Series Finca Orellana Malbec, Argentina 2017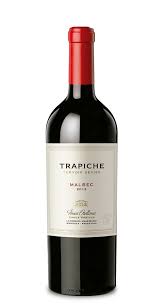 Such is the strength of the union between Malbec and steak, it would be remiss not to include an example or two for this list. And Trapiche is a go-to producer for reliably excellent Malbec from Argentina, providing reds with plenty of flesh, spice, tannin and refreshment, particularly when it comes to its delicious single vineyard 'Terroir Series, such as this one from Finca Orellana in top, longstanding Malbec-growing area La Consulta. It's a 70-year old plot producing berries of great intensity, which means wines in rich in flavour and strong in grip, with toasty notes too from 18 months in French oak barrels. If you love fine, fleshy Malbec, you'll love Finca Orellana.
The source: La Consulta, Uco Valley, Argentina
The grape(s): Malbec
Made by: Trapiche
The price: £30
The medal: Gold – The Malbec Masters
6. Château Lagrézette, Cuvée Marguerite, 2015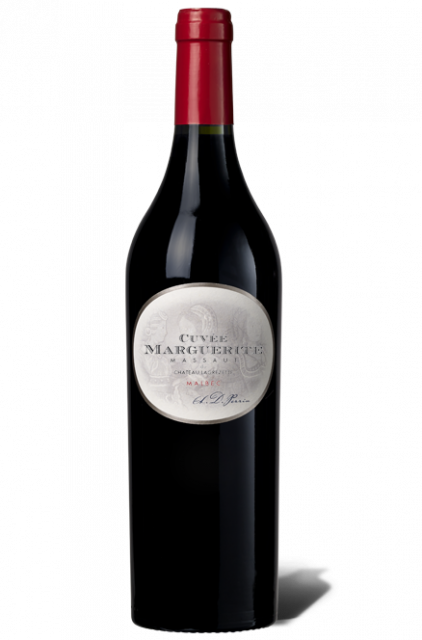 If you are set on Malbec, then don't feel that you have to source it from Argentina. In fact, this grape originates in France, and Château Lagrézette is a brilliant Malbec maker from the variety's native region in the southwest of the nation – a region called Cahors. 'Cuvée Marguerite' is an especially juicy, powerful drop, with layers of flavour from black cherry to sweet balsamic, cracked black pepper, cigar box and toast. For those who know their wine consultants, this Malbec has been blended by the world's most famous: Michel Rolland – a Frenchman who's been working with this grape in Argentina for decades, but is now boosting his home nation's reputation for Malbec with bottles like this.
The source: Cahors, France
The grape(s): Malbec
Made by: Château Lagrézette,
The price: £50
The medal: Master – The Malbec Masters
7. Legaris, Alcubilla de Avellaneda, Ribera del Duero, Spain, 2017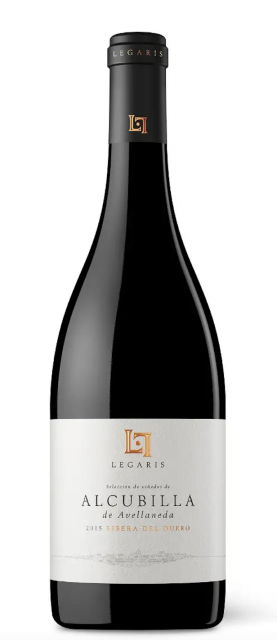 I've added a third answer this particular steak-based question because Spain offers so many suitable options for grilled meat, and not just from Rioja. And this Tempranillo from Ribera del Duero would be ideal for barbecued beef, with its intense dark berry fruit, tight tannic structure, creamy oak characters, and sour cherry lift. It's a big wine, but with a surprising, and pleasant brightness.
The source: Ribera del Duero, Spain
The grape(s): Tempranillo
Made by: Legaris, Grupo Codorníu
The price: £30
The medal: Master – The Spring Tasting
What about bearnaise, with its egg and tarragon richness?
Here, a herbal, juicy red would be required, such as a Cabernet Franc and Merlot blend, as you find in Saint-Émilion, or, for the more adventurous, the Cabernet Franc blends from Villany in Hungary. Another option could be a juicy, fresh, capsicum and blackberry scented Carmenère from Chile. And there there's Syrah to consider, in its charming green-peppercorn and tapenade form.
Here are my two suggestions from The Global Wine Masters:
8. Santa Rita, Pewën, 2018
So this is pricy for Chilean Carmenère, but this an outstanding expression that's worth the outlay. Using grapes from this variety's preferred habitat – Apalta in Colchagua – it's a wine with concentrated black cherry, ripe olive, fresh berries and notes of dried herbs, with just a hint of cool mint and cedar in the mix. Perfect for the cream and green of bearnaise, as well as the tender texture of fine steak.
The source: Apalta, Colchagua, Chile
The grape(s): Carmenère
Made by: Santa Rita
The price: £55
The medal: Master – The Chile Tasting
9. Elephant Hill, Stone, Syrah, Hawke's Bay, New Zealand, 2018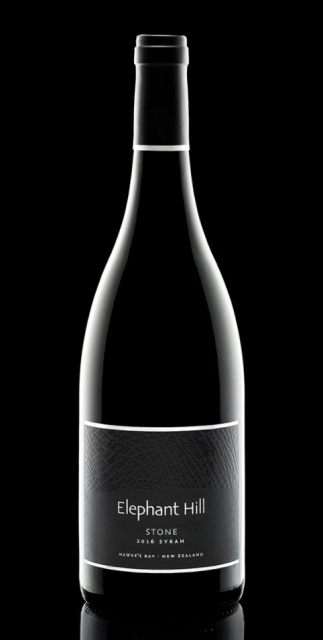 While you may associate Syrah with France's Northern Rhône, or, as Shiraz, with Australia's Barossa, I've selected a wine from New Zealand. Offering something of a half-way house between these two famous Syrah-growing areas, the Elephant Hill 'Stone' label, which hails from Hawke's Bay, has juicy dark berry fruit and some sweet oak, not unlike Barossa Shiraz, but then displays notes of green peppercorn and olive, along with some firm fine tannin, which is reminiscent of Syrah from a Rhône zone such as St Joseph. In short, the combination is delicious, and the resulting style ideal for steak and bearnaise.
The source: Hawke's Bay, New Zealand,
The grape(s): Syrah
Made by: Elephant Hill
The price: £20
The medal: Gold – The Syrah Masters
And finally, what if you like your steak extremely rare, or even raw, such as tartare?
Then I'd advise something light and fresh, but still fruity, such as red Burgundy, or Beaujolais, or indeed any fine Pinot made in a delicate style, even a ripe dry rosé, possibly with oak influence, or, as I've enjoyed in the past with such dishes, pink Champagne.
Below are my final two choices from the Global Wine Masters:
10. Peth Wetz, Unfiltered Pinot Noir, Rheinhessen, Germany, 2017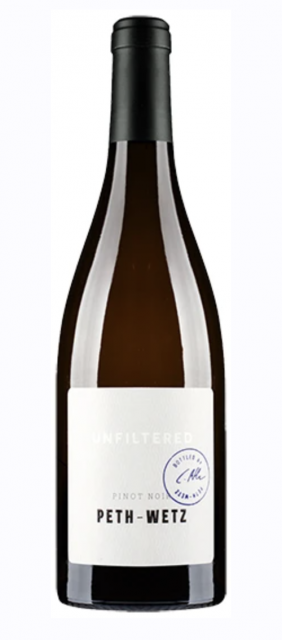 So, for a red that's suitable for raw steak, I'm going for Pinot, and I've stepped outside Burgundy, but stayed within Europe to find something classic, and good value. And when it comes to affordable reds with sweet ripe red berry fruit, but also freshness, Germany can be an ideal place to look. This Pinot – or Spatbugunder as it's called in this nation – is a particularly good value option, with plenty of cherry fruit, almost kirsch-like in style, along with appealing notes of cinnamon and toast, and fine, gently mouth-coating tannins. It's rich enough for the dish, but not heavy enough to dominate what's on your plate.
The source: Rheinhessen, Germany,
The grape(s): Pinot Noir
Made by: Peth Wetz
The price: £20
The medal: Gold – The Pinot Noir Masters
 And finally… Château la Sauvageonne, La Villa Rosé
If you do want to go the rosé route with raw steak, or indeed any beef-based meal, then I suggest trying something a bit richer and creamier than your standard, delicate, dry Provençal pink. And this barrel-fermented rosé from Gérard Bertrand's Château la Sauvageonne estate in the Languedoc is, in my view, a perfect pairing, with plenty of powerful flavour components that all seem to be in balance, from the sweet vanilla oak notes to the peach and strawberry fruit flavours and then the juicy freshness of just-sliced pink grapefruit on the finish. It would be great with tartare, but so much else too. Along with Garrus by Château d'Esclans – the pioneer of rosé aged in new French oak – La Villa is the world's most versatile still pink wine; in other words, it can handle all flavours and occasions.
The source: Languedoc-Roussillon, France
The grape(s): Grenache 30%, Mourvèdre 30%, Viognier 30%, Vermentino 10%
Made by: Gérard Bertrand
The price: £40
The medal: Master – The Global Rosé Masters
A conclusion
In short, thick cuts of meat require thick-skinned grapes for the dry, mouth-coating tannin refreshment they bring to a meal with lots of flesh and fat. And if you want three easy to find, reliably good grapes for steak, it's these: Cabernet, Malbec and Syrah.
Finally, if you want my personal preference, then it's sipping Sangiovese with a t-bone. Or, to be Italian, imbibing Brunello with Bistecca alla Fiorentina.