With 97 of the 100 restaurants in our latest Wine List Confidential guide set to reopen on Monday, WLC's author, Douglas Blyde, reveals the 10 venues he's most looking forward to visiting.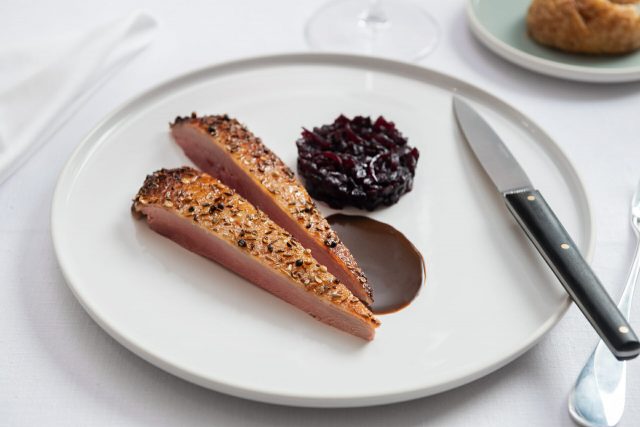 'We await Monday with excitement, relief and trepidation in equal measures,' says Salon's Mark Gurney. 'Let the games begin.' Fourteen months on from the jolt of the first shuttering lockdown, the capital's cossetting dining rooms are set to re-open.
From Monday 17 May, up-to six guests may sit within a heartening 97 out of the 100 venues featured in December's Wine List Confidential guide.
The exceptions are: Mei Ume at 10 Trinity Square, and Leroy, Shoreditch whose operators prefer to keep an eye on evolving market conditions, while the lights at Terroirs, Maiden Lane will stay off until a rent and lease dispute is resolved.
Of the latter, founder, Doug Wregg says, 'The West End is not a good place to be at the moment. Terroirs was massively dependent on a mix of local businesses, tourism and pre-theatre.'
While the balance of venues we follow often inventively weathered the storm of the global pandemic in time for a full reopening, the 'elephant in the room' remains staffing says restaurant PR, Susannah Crawshay. 'All our clients are looking for staff. We're almost out of this lockdown and then an even bigger crisis arises – which we all knew was coming. We need industry leaders to come out and speak about it more.'
And when more key figures do speak out, expect to hear more on the subject of Brexit's effect on an exodus of workers from our shores, including, going by the abundance of job postings, numerous sommeliers.
With so many vacancies, expect to see a significant reshuffle of existing talent into new roles and already the word on the grapevine is that sommelier salaries at the very top end are entering six figures.
Wine List Confidential's 2020 guide profiles 100 wine-focused restaurants in London that have weathered the storm of coronavirus and proved their resilience. The guide also include the UK's top 20 wine merchants, the latest on-trade trends, a focus on English wine, and an interview with Jonny Lake and Isa Bal MS of London Bridge newcomer Trivet. To get your copy of the guide, priced at £10 for the digital edition and £12 for the print version, click here.
If money and time were in abundance, here are ten venues where we would love to catch up with friends and family over the coming days.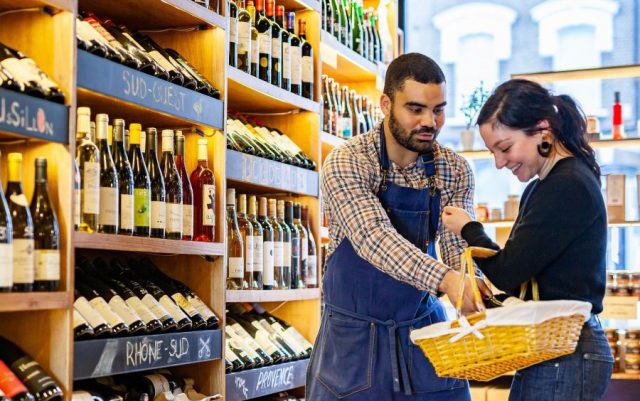 Featuring 700 wines, Authentique's list now boasts more newly imported wines from France to make the list 'more exclusive with better margins,' says co-owner Alexandre Bal, who welcomed new arrival, Aleyna to his family in October. Guests, advises Bal, should step inside for the mixed Authentique board partnered with best-selling IGP Méditerranée: Domaine Richeaume Cuvée Tradition. In December Bal and his team launched a new bakery and shop in Whetstone – The French Market. 'We've been busy and are about to finish our signage and hang all the wine maps.'
And as of next Wednesday, look out for the third venue in the group, being 'another small bakery a few doors from Authentique.' Hence, Bal is chipper. 'Our objective is to provide an excellent shopping and dining experience across all three sites. We're also working on our e-commerce business to ship cheese, charcuterie and wine all over the UK in eco-friendly packaging with an educative and premium experience at home alongside.'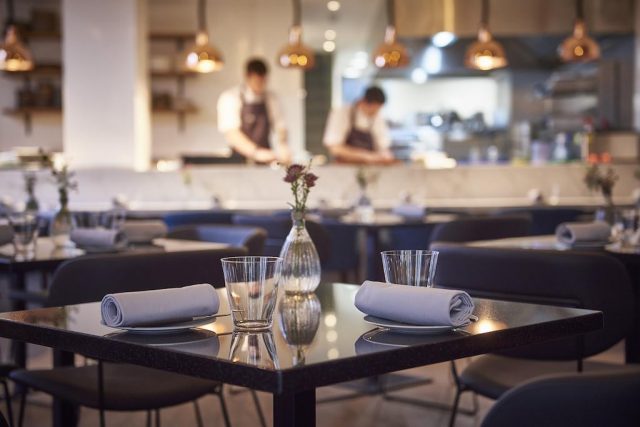 Adam Handling's Covent Garden flagship saw a full refurbishment of dining rooms with, as with Authentique, fridges restocked with 'newly imported wines' says sommelier, Kelvin McCabe. While the East London outpost closed down, Handling transplanted staff to his new, sustainability-focused pub-restaurant with rooms in Old Windsor. Perhaps in recognition of the pattern of Londoners relocating to greener pastures, 'The Loch & The Tyne' which opens next week is Handling's first venue outside the capital.
'I've written two pages of English wines for it, sparkling and still,' notes McCabe. While the rest of 2021 looks strong for the group 'with another potential opening over the summer,' McCabe himself is reducing his presence on the floor in favour of starting his own wine shop. Book into The Frog for signature lobster wagyu, 'which symbolises the perfect ingredient' says Handling.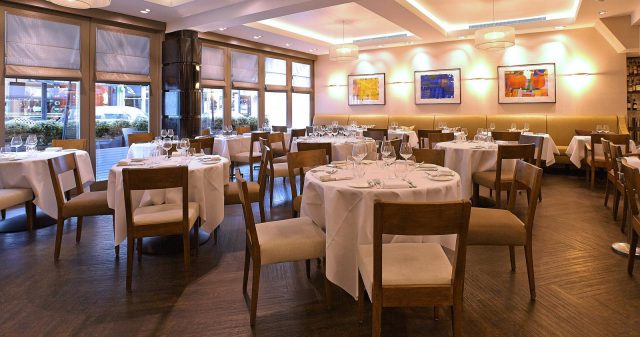 Head sommelier, Donald Edwards also upped his English wine game. 'I've been impressed by the quality of our still wines, so we're going to offer a fully English tasting pairing.' Edwards also strived to raise his English sparkling selection to the same level as the grower Champagne list, reopening the Chiswick venue with a host of what he considers 'essential English sparklers' including: Breaky Bottom, Nyetimber Tillington, Dermot Sugrue's Trouble with Dreams, Langham, Gusbourne, and Rathfinny.
Burgundy, too, has got better. 'One of the great things about La Trompette is that we've always bought a lot of wine to mature ourselves and the extra year that we've been gifted from the lockdowns means things our Burgundy list just seems to grow in value.' Book in for grilled turbot with wild garlic and new season morels paired with Sergio Verrillo's Black Book Painter of Light Chardonnay from Clay Hill, Essex. 'It's the first still English Chardonnay I properly fell for.'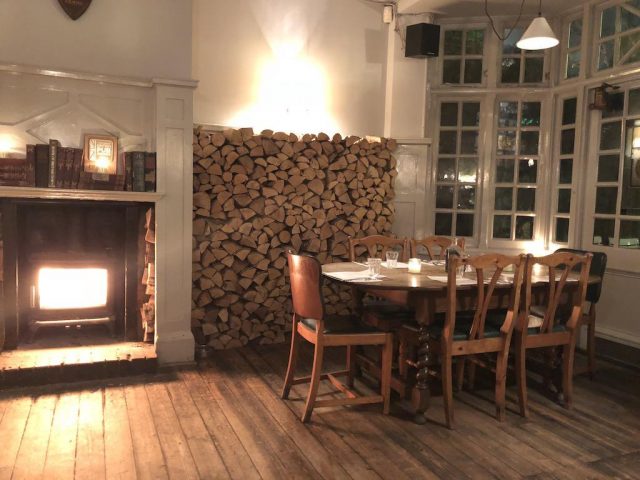 Publican, Heath Ball will open the inside of his Highgate destination incrementally 'so the kitchen can adjust.' Noting his clientele are well-heeled, Ball fattened the fine wine offer. 'Our cash margins mean wines such as the £250 Domaine Bonneau du Martray Corton-Charlemagne 2011 are a steal compared to other restaurants which is why a regular punter who stopped in for a cheeky half and packet of crisps ended up drinking a whole bottle.' During the lockdowns, Ball's driveway 'bottle shop/shed' proved instrumental to the pub's survival.
'We also had a "Victorian" frozen margarita cart made. After the year everyone had, what screams fun more than a Victorian margarita cart?' Come for the roast. 'I can't escape my New Zealand roots and new season lamp rump, even if from England, with Jersey Royals, asparagus and salsa verde reminds me of home.' The perfect match is Paul Pujol's Prophet's Rock Home Vineyard Pinot Noir from Central Otago. Over time, Ball hopes for 'calmer' guests. 'We found some customers on edge…'

In order to provide a haven for Noizé's stable base of regulars 'who support us very well,' says owner, Mathieu Germond, the team 'can't wait for the reopening.' Hence Germond is upbeat. 'I think the rest of 2021 will be great with people looking to catch up with all the moments they missed.'
Germond added 'exciting wines with age' while head chef, Dan Mertl has re-written the menu which now includes a signature dish of roast loin and belly of suckling pork, pommes cocotte, creamed parsley root and turnip Lyonnaise. 'I suggest François Chidaine's honey, flower and apple scented 2014 Bouchet, a Vin de France from the Loire alongside,' says Germond. 'It has a nice body and acidity to balance the belly. All the aromatics would work well with the parsley and turnip.'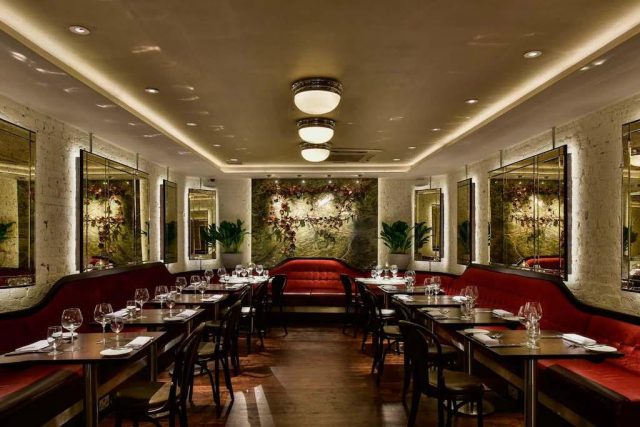 Although Xavier Rousset had to reduce the size of Cabotte's Burgundy-led list slightly, his aim with co-owner, Gearoid Devaney, who is the head of Flint Wines and a fellow Master Sommelier, is to return it to full fitness 'when business is back to some normality.' The time spent closed allowed head chef, Edward Boarland to keenly 'start fresh and have a whole new menu,' although we hope his Tarte Tatin with Cornish clotted cream remains.
Meanwhile, with Brighton based restaurateur, Steve Pineau and the founder of 'GB Charcuterie' and 'Curds and Whey', Phil Bartley, Rousset, who previously told us he was unlikely to do another London restaurant, launched 'Old Brompton' at 158 Old Brompton Road last month. Alongside a largely European influenced list of 250 wines expect an accumulation of 80 cheeses. Rousset, who via his 'Trade' platform has been a vociferous pro-hospitality voice, echoes the general consensus of the industry, being optimistic for trading, but 'pessimistic for the staffing.'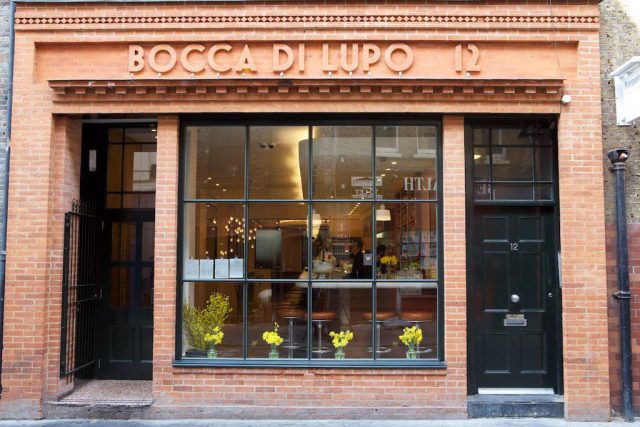 Writer and restaurateur, Jacob Kenedy says he cannot wait to bring people together at a table again. 'It's oxygen to my sector – and society.' Kenedy has sourced vinous 'gems' for the restaurant, 'some of which are with us for reopening, with others en-route.' He also reduced margins on the least expensive wines 'to ensure people who have been hurt financially over lockdown don't face a bill which is painful.'
Book in for paccheri with scorpion fish, tomato and chilli with a chilled glass of Ligurian Rossese di Dolceacqua, Terre Bianche, or poached rabbit with radishes and broad beans and a salsa tonnata with a bottle of Piedmontese Pelaverga, Burlotto. Nourishment often arises from humble things, hence Kenedy also recommends wild strawberries with youthful (2020) Moscato d'Asti 101 from Ca' Del Baio. 'For individuals and businesses, this is a time to celebrate life,' says Kenedy. 'Not to count chickens, and to be careful to protect ourselves and those around us.'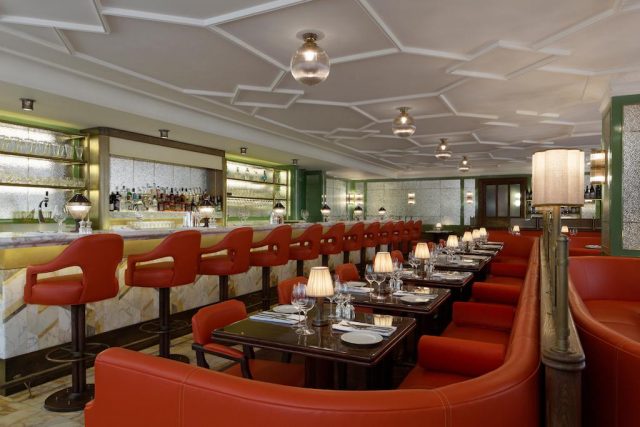 Manager and author of the wine list here and at the Hong Kong outpost, Fortnum's 181, David Nichter has been updating his list at the Jermyn Street restaurant, adjoining the Fortnum & Mason department store, claiming it now to be 'fitter than ever' enhanced by incursions from Italy and Burgundy – and plentiful magnums for parties of six guests to deplete. Chef, Sam White, who has been in the role since September, is delighted to be working with seasonal asparagus, notes Nichter.
'An ideal first course would be the fried duck egg with asparagus, Dorset cockles and sea vegetables paired with a glass of Neapolitan Pietraincatenata Fiano Luigi, Maffini,' he says. Perhaps follow on with the lobster spaghetti with artichokes and lemon verbena, flambéed at the table to provide a sense of drama for guests who have for too long been starved of the theatrical rituals of restaurants.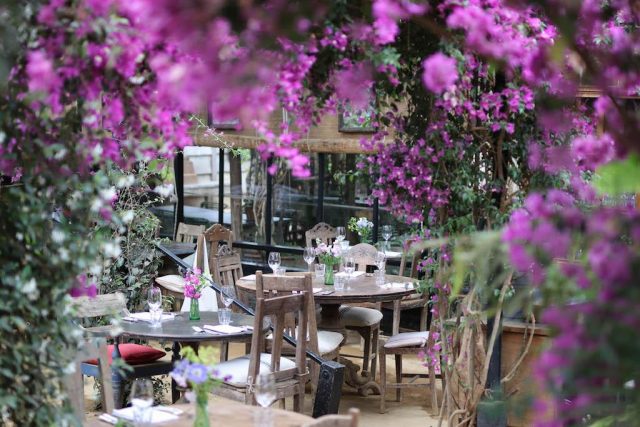 'We are working more with the seasons,' says head sommelier, Mattia Scarpaza, hence summer wines such as Sophia Antinori's Sof rosé from Tenute di Biserno have come to the fore. Scarpazza also mentions Pinot Bianco Vorberg from Terlano high in the Alto Adige which he offers with ravioli with ricotta di bufala and young nettles, a dish featured in Petersham Nurseries' debut book.
Charting the 20-year journey by the founders of Petersham Nurseries, Francesco and Gael Boglione to 'grow their small plant nursery into a global destination,' the release of the £150, 432-page tome is released next Thursday. 'I can see people travelling further for their favourite meals,' says Scarpazza, who substantially grew his vinyl collection during the lockdowns, adding English rock from the early 1980s.
He also continues to invest time into the 'Looking Into Wine' podcast, launched last July. 'Having finished the WSET Diploma, I wanted to explore topics which fascinated me.' Episodes included a spotlight on Furmint with Caroline Gilby MW and exploration of Georgian wines with author Lisa Granik MW.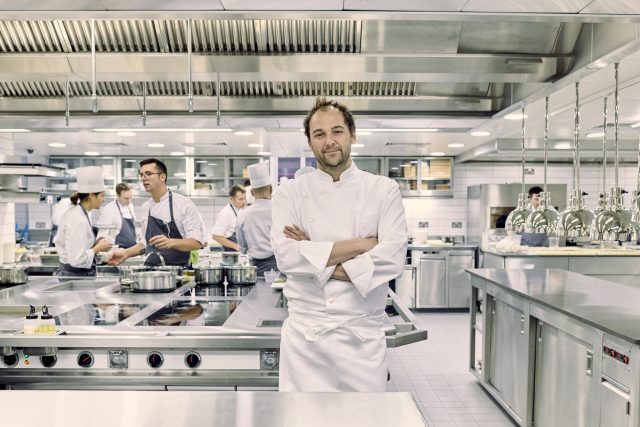 Gabriel Di Bella has significantly improved the list at Davies and Brook by 'merging resources' with Claridge's. Hence, from the fully reviewed selection by the glass, you can enjoy Pierre Péters Blanc de Blancs grower Champagne with the new D&B Seafood Plateau while, often posted on Instagram, 'snacks' include the 'Humm dog'. There is also a new collaboration with Basile Tesseron of Château Lafon-Rochet, and Di Bella recommends the 2003, described by Robert Parker as the 'sleeper of the vintage', with whole roasted chicken stuffed with black truffle, foie gras and brioche.
One glance at those ingredients will provide the answer to whether Davies and Brook intends to follow the recently announced vegan policy which chef, Daniel Humm implemented at the New York mothership, Eleven Madison Park. Overall, Di Bella is delighted to see hospitality reopen. 'To see our industry rise from the ashes showing such tremendous creativity, commitment and most importantly resilience is amazing. We have been extremely lucky to be able to keep most of our team through the pandemic, and I am confident that the strong connections we created during that time made us stronger as a team.'