Iconic New York dining spot Brasserie Les Halles, which served as the backdrop for Anthony Bourdain's memoir Kitchen Confidential, is to reopen for three nights in July.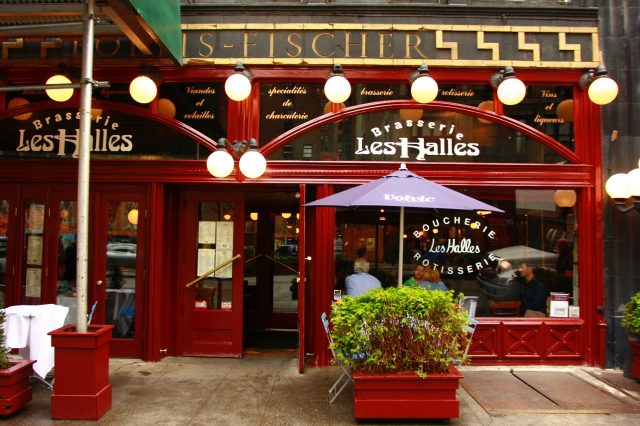 As reported by Food and Wine, Brasserie Les Halles will reopen for three nights from 9-11 July to celebrate a new documentary called Roadrunner about the late chef's life, which is due to hit cinemas on 16 July.
Masterminded by Focus Features and Resy, Les Halles' owners, Philippe Lajaunie and Jose de Meirelles, have created the menu for the one-off pop-up at the 411 Park Avenue South location where Bourdain began his culinary career.
"It'd take volumes to explore how much Tony meant to Les Halles – how many young cooks he inspired, careers he launched, people who loved him for his no-nonsense social commentary," Lajaunie told Food and Wine.
"With his kind straight-to-the-point demeanor, he was the quintessential New Yorker to the world. I'm honoured to open back up the doors to Les Halles for a few days and serve some of its staple dishes," he added.
Morgan Neville, director of Roadrunner, added, "Over the years, Les Halles became something of a NY institution-as did Tony. They are both now gone, but for these few brief days his restaurant will re-open and we can come together and eat like it's 1999. Steak frites like Tony used to make them."
The film features behind-the-scenes footage of Bourdain's travel shows, including the popular CNN series, Parts Unknown.
Bourdain took his own life in Alsace in 2018 while filming an episode of Parts Unknown. The 61-year-old was found by his close friend, chef Eric Ripert.
On hearing of his death, fans left flowers and tributes outside Les Halles, which closed in 2017.
Tickets for the Les Halles pop-up go on sale on 22 June for American Express card members and 24 June for the general public.