The four week delay to lifting of lockdown restrictions has been greeted with dismay by industry bodies, who say it likely to cost the UK hospitality trade around £3 billion pounds and risked a "lost summer" of bookings.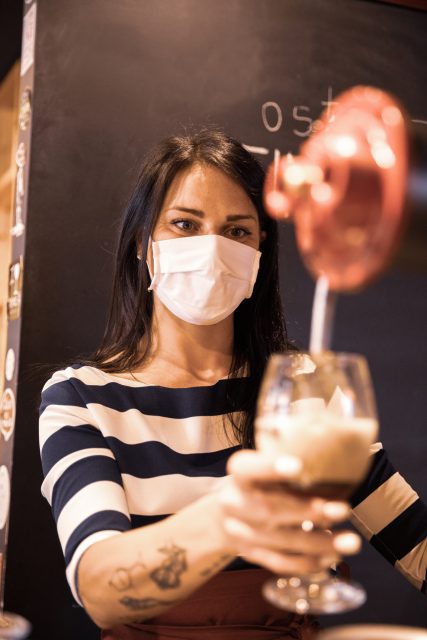 Following yesterday's confirmation that restrictions will remain in place until 19 July,  UKHospitality urged the government to provide a clear, comprehensive and detailed set-of- steps to end the lockdown at the earliest opportunity.
UKHospitality chief executive Kate Nicholls said the hospitality sector had been the hardest hit during the crisis, losing more than £87bn in sales, leaving businesses deeply in debt. A further one-month delay would cost the sector around £3 billion in sales, and  have a knock-on impact on bookings throughout the summer and into the autumn.
Despite the partial reopening of the sector, sales has remained down by 42%, and 300,000 jobs were still being protected by the furlough scheme.
"Businesses are at risk of suffering 'economic long Covid' if the long term support set out by the Chancellor for the sector at the Budget is not sustained and adjusted," she said. "Alongside the impact on revenue, businesses are now facing a jump in costs with business rates payments set to recommence and higher employer contributions to furlough kicking in."
"Confidence has been shaken so it is imperative that Government postpones business rates payments until at least October and extend the rent and debt moratoria for hospitality businesses while a long-term solution to Covid arrears is found. We welcome the Chancellor's long term commitment to help resolve these outstanding issues – on top of the strong support the sector has already received.
"Businesses need a swift, publicly-stated commitment that such support will be in place in the event of any delays, giving them much-needed reassurance after more than 15 months of closure and severely disrupted trading."
However she argued that only the final ending of restrictions will ensure that businesses in this sector can trade profitably and boost the economic recovery.
"Hospitality is desperate to get back to what it does best and can play a key role in the economic recovery of the UK – but only once it is given permission to trade freely."
Pubs fear 'lost summer'
The British Beer and Pub Association said it feared a "lost summer for pubs", as consumer confidence deteriorates and existing bookings are cancelled due to restrictions remaining in place. It said UK pubs would lose around £100 million each week of delay, totalling around £400 million over the four weeks.
Emma McClarkin, the BBPA's chief executive, said a further package of support would be necessary to see many pubs through the year and ensure their long-term viability.
Measures that would help the industry include an immediate three month extension to the business rates holiday, the ability to defer loan payments due now and a further extension of VAT support.
"Grants for businesses particularly affected, such as those pubs who cannot still reopen because of the current restrictions, must now also be put in place," she added.
"Pubs and licensees are struggling to recover with the current restrictions they face and debts are accumulating. Every week the current restrictions stay and uncertainty continues, the likelihood of pubs being lost forever increases. "A full package of Government support is now critical for our sector until it is guaranteed to open fully without any restrictions.
Meanwhile, the Society of Independent brewers (SIBA) called the postponement a "huge own goal".
SIBA's national chairman, Roy Allkin said it was vital that hospitality was allowed to find its feet or there was a risk of undoing a decade worth's of growth in the independent craft brewing industry, one of the UK's success stories.
"Delaying the full reopening of the hospitality industry and the removal of social distancing measures for another four weeks is a huge own goal at a time when the country is finally on the front foot." he said.
He added that it was important to be guided by 'data and not dates'
"The data shows the roadmap to reopening can safely continue as planned and the hospitality industry has consistently shown it can operate safely for the protection of both customers and staff."
He argued that breweries had been largely left out of hospitality support and business rates holidays and because the Business Rates Relief Fund announced in March had "yet to come to fruition" and the Job Retention Bonus was being scrapped, brewers would be further out of pocket.
"For the nation's small independent breweries, who rely on pubs for 80% of their sales, this announcement will mean yet more uncertainty and meagre sales. All pubs are trading at reduced capacity and 'guest beers' have been the first to be pushed off bars by the large pub companies – disproportionately hitting small breweries," he said.