Born and raised in Hampshire, Tom Peters began his culinary career aged just 14, when he got a job as a chef at Petersfield restaurant Annie Jones. In 2013 he moved to London to work for Michel Roux Jr at Roux at Parliament Square, where he quickly rose through the ranks. In 2017 he starred in MasterChef: The Professionals, and made it into the final 10 of the competition. After a stint at Maaemo in Oslo, Peters returned to London to take on the role of head chef at diner de luxe, Bob Bob Ricard in Soho, taking over from Eric Chavot.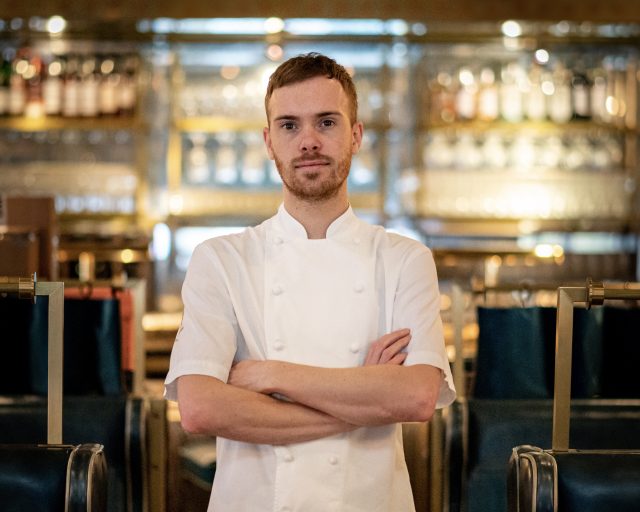 Describe to me your earliest food memory….
Cooking an apple crumble with my mum at home, which became a bit of a weekend ritual when I was a lad.
Did you always dream of becoming a chef or did you fall into it?
From my early teens it had become not so much a dream but more of a reality. I put all my eggs in one basket in terms of my choices at school, and what I focused on outside of school too.
What is the dish that you have created that you're most proud of?
This has to be the turbot coulibiac currently on the menu at Bob Bob Ricard. I'm particularly proud of it as I managed to create something of a signature that felt like it had always been part of Bob Bob Ricard's history. It tastes pretty good too.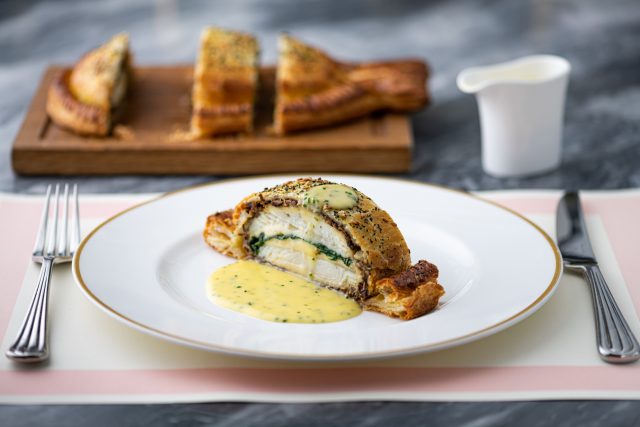 What is your ultimate food and wine match?
Simply cooked white asparagus paired with a German Silvaner. For me, local food and local wine go hand in hand – it doesn't get simpler than that.
What is the most memorable meal you've ever had in your life?
When I worked at Maaemo in Oslo, it was just a 45-minute flight to Copenhagen. A few friends and I went to Restaurant Barr, and it is easily one of the most memorable restaurant experiences I've had. It isn't complicated food at all, but everything is done to absolute perfection. I love Nordic food, and this was the best example of it.
What's the weirdest thing you've eaten while on your travels?
Hangikjöt is a traditional Icelandic smoked lamb cooked over a fire made from its own faeces. Say no more!
Who is your culinary hero and why?
While Leonid Shutov – my boss, and owner of Bob Bob Ricard – isn't a chef, he really knows his food and wine. I have so much respect for his vision, his passion for the industry, and his attention to detail. He is meticulous, and that filters down through the entire team.
What's the biggest blunder you've made while on the job?
I did work experience at a two Michelin-starred kitchen in London and they were saving pigeon carcasses during the service that were intended for a sauce the next day. In my haste, I threw them all in the bin at the end of the night, and when asked if anyone had seen where they went, I felt rather sheepish.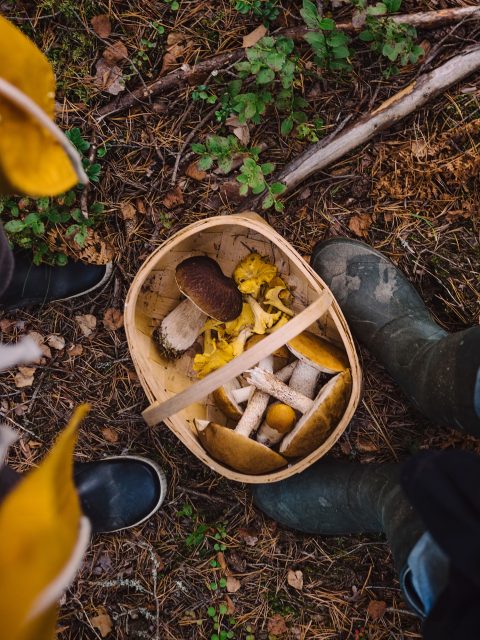 What is your favourite season for food and why?
I love autumn, as the seasons transition into the colder months and we have an abundance of amazing mushrooms, game, and an excuse for more hearty, warming, comforting dishes.
What single ingredient do you rely on most in the kitchen?
It has to be salt, as it's great for preserving, curing and seasoning. And a fundamental part of cookery.
What is the best bottle of wine you've ever drunk and why?
Billecart-Salmon 2002, Cuvée Nicolas Francois – 2002 is a great year for vintage Champagnes, and this was particularly enjoyable.
What is your guilty pleasure food?
Sausage and mash served with red onion gravy. Anyone can cook it with a few simple ingredients, but when it's done right it hits the spot for me.
If you had to only eat one country's cuisine for the rest of your life, what would it be and why?
This is a difficult question, but I think the cuisine that suits my lifestyle best is Italian. I love making fresh pasta and risottos on my days off. And pasta is a staple for staff food in kitchens.