As we all return to pubs, bars, restaurants and now nightlife venues, unfortunately things are not always going to go to plan. A new video is highlighting how to secretly ask for help at a bar if you feel uncomfortable or unsafe on a date.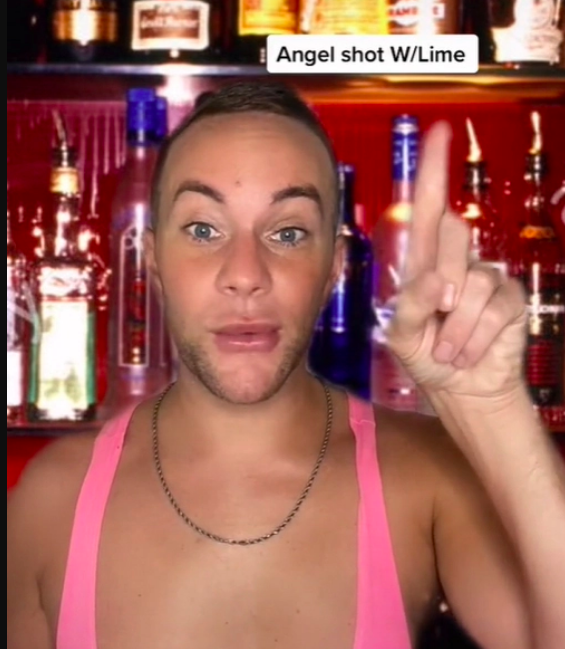 The 'angel shot' concept has been around for some time, though with a new generation now frequenting pubs, bars and nightclubs, and with the 18 months we've all endured without access to such venues, there's no better time to remind punters how to secretly ask for help at a bar if they need it.
TikTok user Benji Spears highlighted the method in footage posted to the video-sharing platform.
In the video, Spears re-enacts a situation in which he called his manager due to a patron being made to feel uncomfortable by her date.
The woman then orders an angel shot with lime, a coded indication that she feels uncomfortable and needs bar staff to contact the police to get her out of the situation.
"Angel shots are becoming more common throughout all bars and brought to bartenders attention.
"So an angel shot is key. It can save you or your best friend's life and it's something we should all know." Spears says in the video.
An article from the Guardian back in 2017 explains the concept.
If you order an angel shot, neat, "your bartender will escort you to your vehicle"; if you order an angel shot on ice, "your bartender will call an Uber or Lyft"; if you order an angel shot with lime,  "your bartender will call the police".
Though, as Spears' video notes, the angel shot concept is becoming more and more popular in bars, its important to note than not all bars and bartenders may be aware of the practise.
The intentions of the safety scheme certainly appear benevolent, but some campaigners have previously argued that the angel shot concept puts the onus on women to protect themselves "discreetly", thus contributing to victim blaming.
We recently brought you the story of a bartender who was hailed as a hero after his quick-thinking actions saved a woman from a "creep" at the bar. You can read more on that story here.