Beavertown Brewery has announced plans for the launch of its first ever pub, Corner Pin, situated in the heart of the brewery's hometown in Tottenham, north London.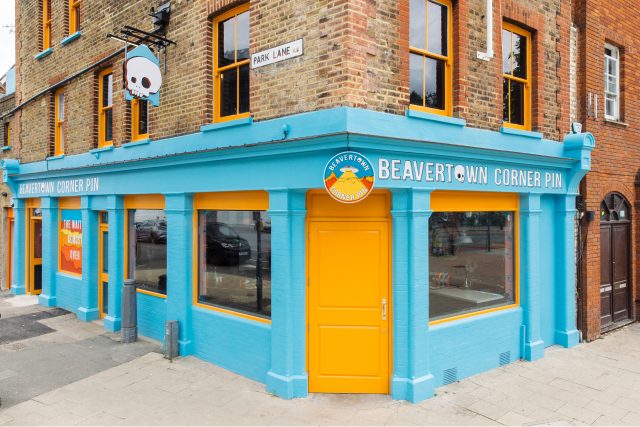 Beavertown brewery, known for brands such as Gamma Ray and Neck Oil, has revealed that its new venue encompasses three floors and will be located opposite Tottenham Hotspur football stadium. The bar will showcase its iconic Beavertown designs as well as serve up its beer to fans looking for a pre-match pint.
Beavertown Brewery founder Logan Plant said: "We're thrilled to be opening our first ever pub in Tottenham, the place we call home. We can't wait to open the doors to this historic venue and breathe new life into the much-loved pub, the only way we know how…with epic design, cracking beer and a great atmosphere."
"As a business rooted in this community, Beavertown Brewery shares the club's vision for Tottenham and we are delighted to be working with them on this project that aims to bring a further boost to the local economy," added Tottenham Hotspur FC senior business development manager Alex Thorpe.
The drinks line-up at the newly refurbished Beavertown pub, Corner Pin, will include the whole range of Beavertown beers on draught as well as a selection of cocktails, spirits, wines and soft drinks.