A new espresso martini bar, named Insomnia, has opened in Edinburgh and offers the largest range of espresso martinis in Scotland.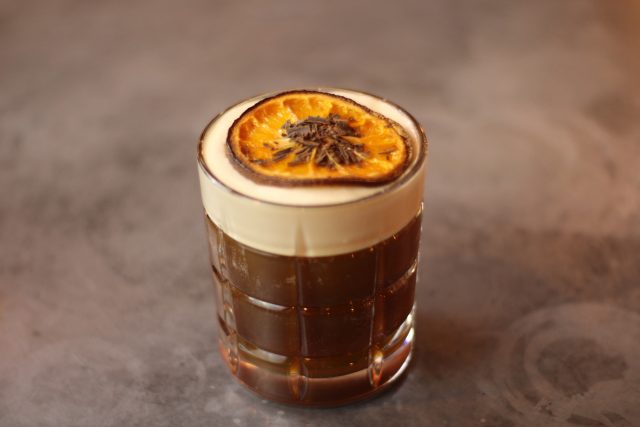 The bar, located within the Assembly Rooms on Edinburgh's prestigious George Street, will launch with a menu of 20 different serves of Espresso Martini.
Insomnia was first established in Glasgow in October 2020, but will establish some special Edinburgh-inspired serves specifically for its new setting. Serves include cocktails such as its 'One O'Clock Gun' which features Ketel One vodka, Edinburgh Castle rock, mixed berry infused vodka, Mr Black Coffee Liqueur, cold brew coffee and will be topped with a smoked cloud. Other drinks include the 'House Espresso Martini' which includes Belvedere vodka, cold brew espresso, maple syrup and Kahlua coffee liqueur. While, for the more adventurous, there is the 'Pina Cortada' which features Tanqueray Gin, pineapple syrup, fresh espresso and coconut milk.
Each week, new coffee-cocktails will be added to the menu and the bar team's aim is to have a selection of 50 espresso martinis in place by the end of the year.
The coffee in Insomnia's serves is an organic Arabica coffee from El Botan Farm in Colombia that is roasted in-house every day. Decaf options are available too, plus the bar also serves a range of other drinks such as beer, cider, wine and various spirits and soft drinks.
The plan is for a food menu to be added later in the year but is hinted to include sweet pancakes, a range of fries and bites as well as affogatos.
Paul Reynolds, Insomnia co-founder and chief executive, said: "The popularity of the espresso martini is skyrocketing. Our menu is filled with many unique flavour combinations and we will be keeping customers on their toes with the introduction of new flavours every week."
The launch of Insomnia follows the company opening a pancake house, named Stack & Still, that also began trading during the summer.