Accolade Wines has announced the launch of its first branded bar. The Jam Shed Bar is a portable and reusable bar currently situated in Bromley and serving a festive favourite…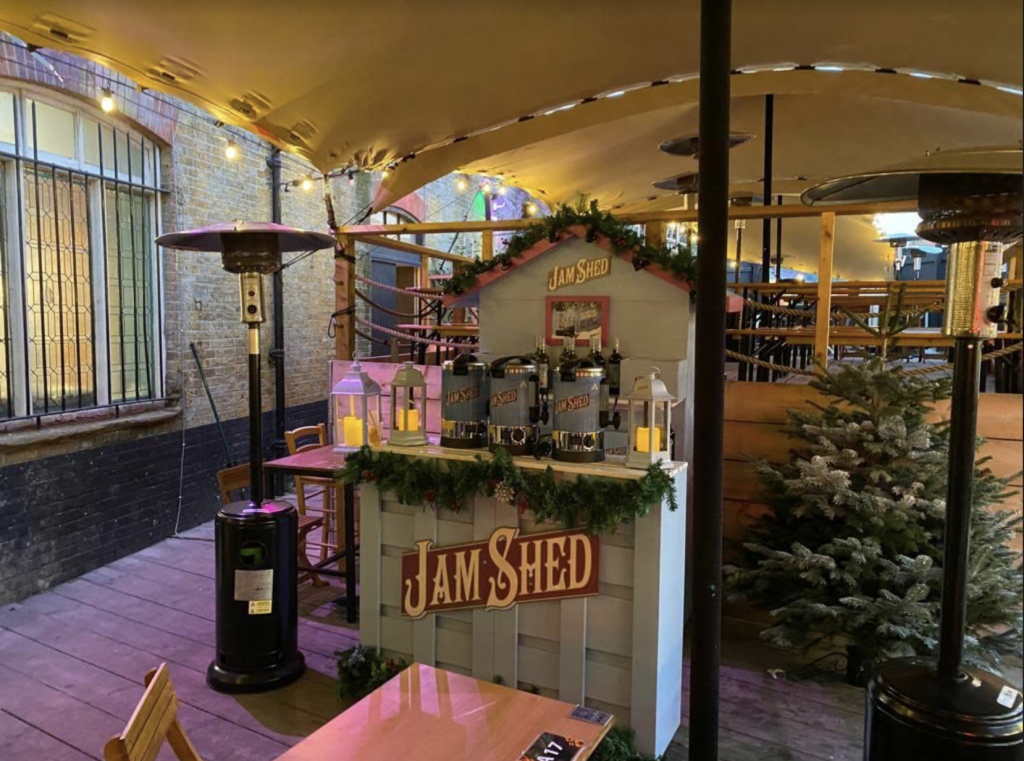 The Jam Shed Bar can currently be found at The Garden Bar in Bromley, which started life as an outdoor venue but has now expanded to include more than eight street vendors, a Baileys hot chocolate bar and a an indoor bar with a dance floor.
The Jam Shed bar is currently serving one of its signature serves for winter: Jam Shed Mulled wine, as well as Shiraz and rosé by the glass.
On the return of Jam Shed's mulled wine, Lindsay Holas, Brand Manager at Accolade Wines, said: "Christmas last year wasn't quite what any of us had in mind. Whilst mulled and other festive flavours always do well during this period, offering comfort and familiarity, its sure to be appreciated this year more than ever. It is also important to us to support the on-trade during what looks to be a bumper festive season and this campaign will help operators encourage trade up where possible with seasonal serves.
"Jam Shed Shiraz is the ideal base for mulled wine and the recipe is an easy and delicious way of creating a special Christmas moment. We recommend that outlets position the Jam Shed urn on a visible area of the back bar to increase rate of sale and get their customers in the festive spirit."