The pub, bar, restaurant and nightclub sectors in England are reeling after hearing the prime minister has approved his Covid Plan B.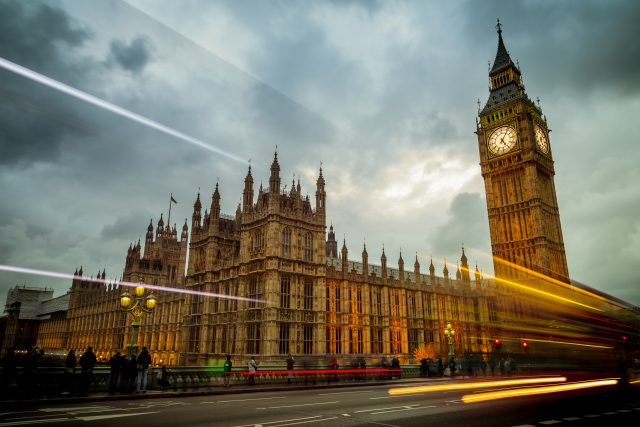 The new rules, some of which start as early as Friday (tomorrow), already include mask-wearing in most public places, Covid passes for some venues, the introduction of vaccine passports for larger venues as well as mandatory work-from-home guidance.
Prime minister Boris Johnson now faces a mounting backlash to the plans from the hospitality industry who have called his decision "damaging", "devastating" and "catastrophic" for a sector that has already endured closures, stock and staff shortages and is now set to suffer more big challenges in what was hoped to be a busy festive period.
UKHospitality chief executive Kate Nicholls, said that the measures announced "will significantly impact consumer confidence and be particularly devastating to city and town centre venues. As such, they risk devastating the hospitality sector amid its most important time of the year".
Michael Kill, NTIA CEO, reacting to reports the Government's Plan B – including vaccine passports for large venues – is imminent said: "Vaccine passports have a damaging impact on night time economy businesses, as we seen in other parts of the UK where they have been implemented. Trade is down 30% in Scotland and 26% in Wales following their implementation. The UK Government have twice ruled out vaccine passports before twice changing their mind. The pre-Christmas period is absolutely crucial for our sector and reports today that Plan B including Vaccine Passports will have a devastating impact on a sector already so bruised by the pandemic."
Kill highlighted how "the Government's own report on the subject concluded that vaccine passports wouldn't even have a significant impact on virus transmission. You do, therefore, have to question the timing and rationale for this announcement. Is this sound evidence-based public policy making or is this an attempt to move the news agenda on from a damaging story about the Downing St Christmas party? Nightclubs and bars must not be thrown under the bus for the Prime Minister to save his own skin. And of course these businesses, who have already sacrificed so much during the pandemic, will be asking – 'why are we being asked to carry more of the burden when it seemed that the most senior Government officials felt they didn't need to do their bit?'"
Emma McClarkin, chief executive of the British Beer & Pub Association, said: "Make no mistake, this is a huge blow for our sector as it further undermines consumer confidence and is devastating for pubs based near offices and in town centres. The festive period is crucial to the recovery of our sector, so these restrictions could not have come at a more important trading time. They threaten the viability of pubs who will lose vital revenue over the Christmas period and so the Government will need to look at providing support."
Nicholls added that Johnson's Plan B meant that the sector would "desperately need support if we are to survive this latest set of restrictions and urge the government to stand behind our industry. That means full business rates relief, grants, rent protection and extended VAT reductions. Anything less would prove catastrophic."