Diners are taking to social media platform Reddit to sell and trade their pre-paid, non-refundable fine dining reservations as the risk of having to cancel due to Omicron rises.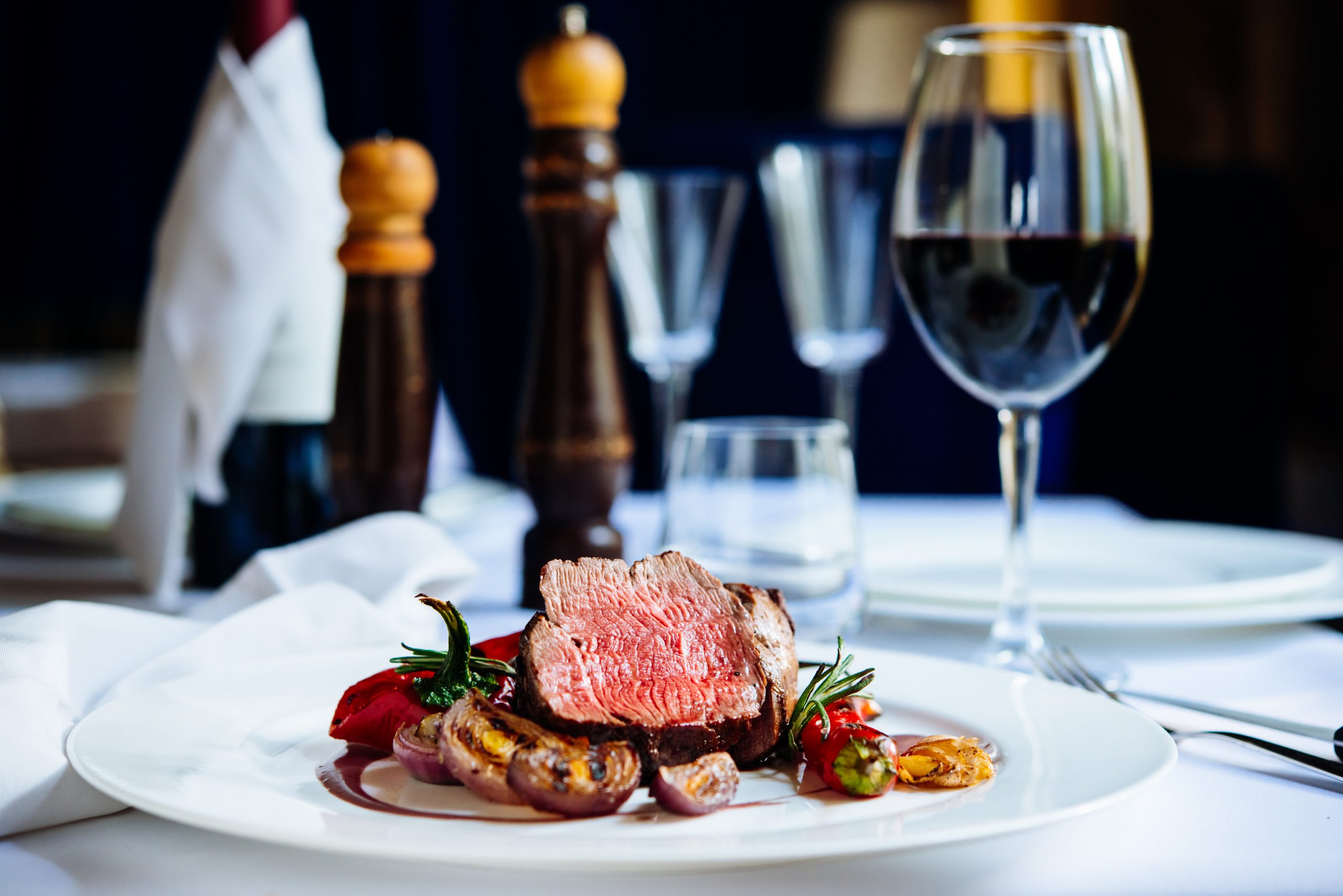 It's no secret that hospitality venues are having to deal with a slew of cancellations at present, as the Omicron variant of coronavirus wreaks havoc with their ability to trade under anything close to normal conditions.
This was a truth that prompted UK Chancellor Rishi Sunak to announce a £1 billion fund for eligible hospitality businesses.
While reservations at fine dining and Michelin-starred restaurants are typically hard to come by, Eater NY has reported that those with pre-paid, non-refundable reservations to some of the city's most coveted eateries are selling their places on Reddit when they find themselves unable to attend.
The posts were found on the subReddit r/Food/NYC.
These include reservations for venues such as the world famous Eleven Madison Park and Michelin-starred Korean restaurant Atomix.
"Unfortunately 2 people in our party have tested positive for covid, so we will not be making the trip to NYC," one such post on Reddit reads.
"Asking for the price I paid. $1,524.25 total (inc tax) OBO."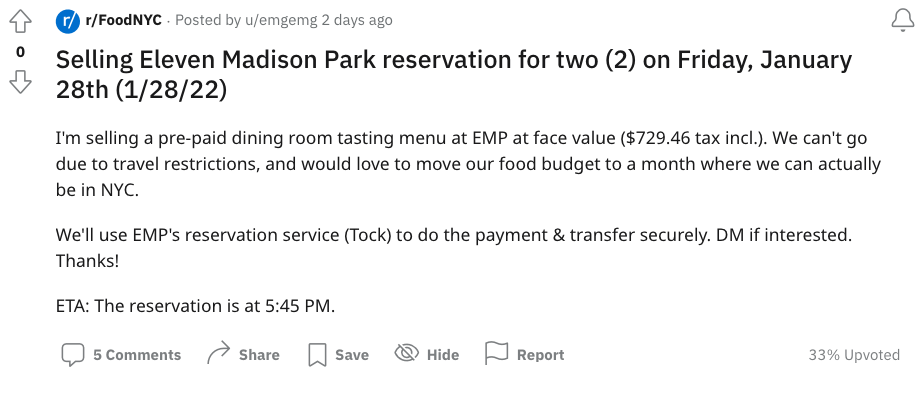 Another post, advertising places at Eleven Madison Park, reads, "I'm selling a pre-paid dining room tasting menu at EMP at face value ($729.46 tax incl.). We can't go due to travel restrictions, and would love to move our food budget to a month where we can actually be in NYC."
Another post regarding seats at Atomx reads, "May not be able to make this, willing to sell if anyone is interested. Bar seating."
Per Eater, both restaurants use the pre-paid reservation system Tock, one of only a few booking platforms that allows users to transfer pre-paid dinner reservations. The practise is entirely legal as long as they are legitimate attempts to exchange a reservation and do not exceed the original price paid, Tock founder Nick Kokonas told Eater.
Read More: the 15 most expensive Michelin-starred restaurants in the world.
H/T: Eater NY
This article was originally published by the drinks business and has been shared with permission.