Montys of Kathmandu, Temple Bar became Dublin's first Nepalese restaurant on opening nearly 25 years ago and today boasts a frankly extraordinarily depthful, often modestly-priced wine selection ranging from accessible to covetable.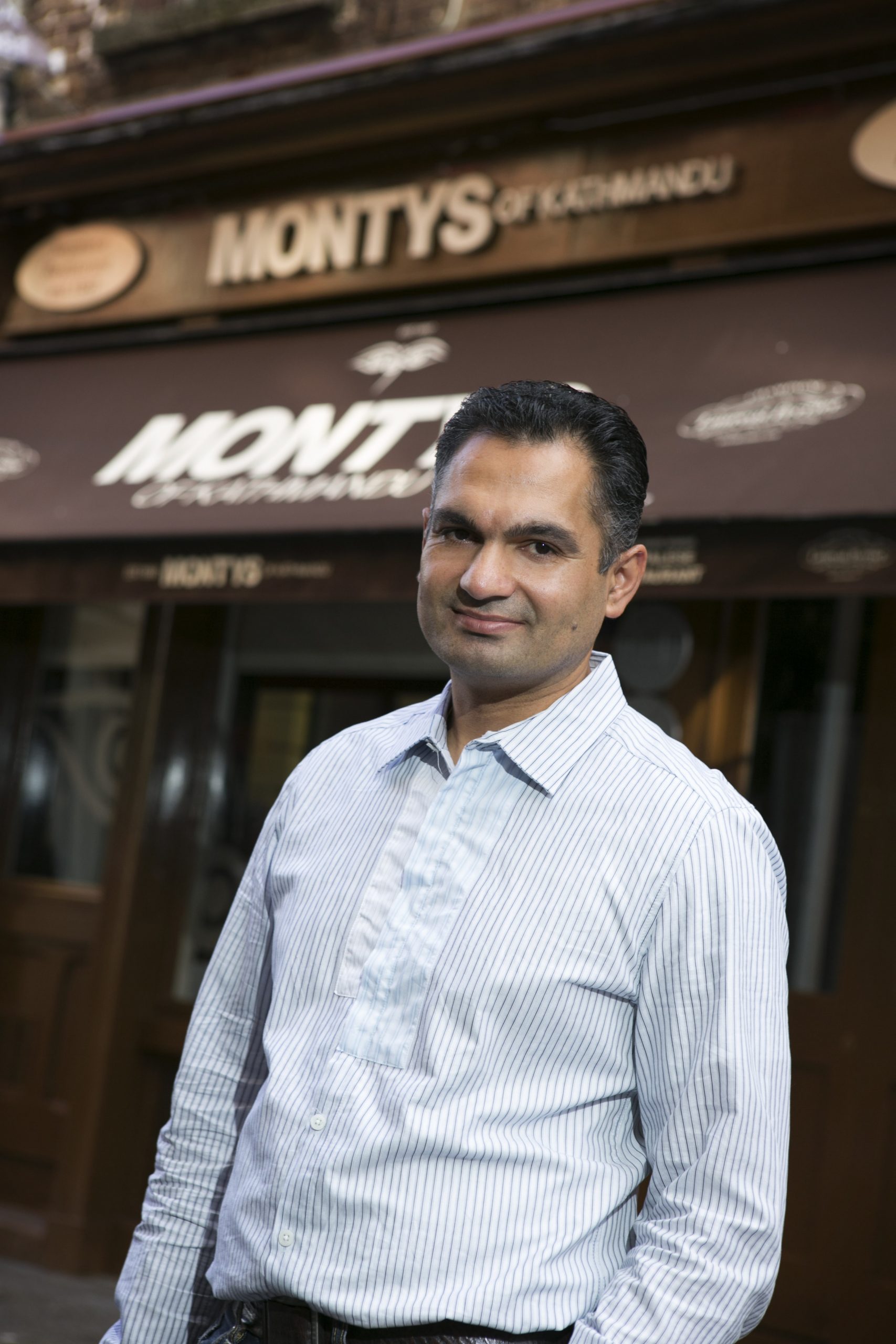 What is your vintage?
1970, although I am yet to drink any wines from my year; I do have some Faustino 1 Gran Reserva in my cellar, though, and will let you know once I've plucked up the courage to open a bottle… The restaurant's birth year is 1997, meanwhile, and to celebrate the end of our 21st anniversary, we organised a special dinner where we served 22 different dishes matched with wines from 1997. Perhaps the biggest surprise was Luis Pato's Vinha Barrosa, which nobody had really heard of before. While the Louis Latour Meursault-Blagny 1er Cru and Château Talbot were also fabulous, my personal favourite was the sublime Masi Mazzano Amarone.
What is the story behind the restaurant's name? 
During my university days I worked at a Nepalese restaurant in Kingston upon Thames called Montys, being the nickname for the restaurant's founder, Mahanta. When I decided to pack in engineering and open a Nepalese restaurant in Dublin, I decided to take the name Montys, adding "of Kathmandu" to give a Nepali feel. At the time there were a lot of Irish nationals migrating back to Ireland from South London and the surrounding areas, who would have been familiar with the name.
What do the eyes on the restaurant's window signify? 
They are Lord Buddha's eyes and nose from Stupa called "Swayambunath" in Kathmandu. We believe his eyes are looking after us and the nose represents the number "1" in Nepali, uniting us as one nation.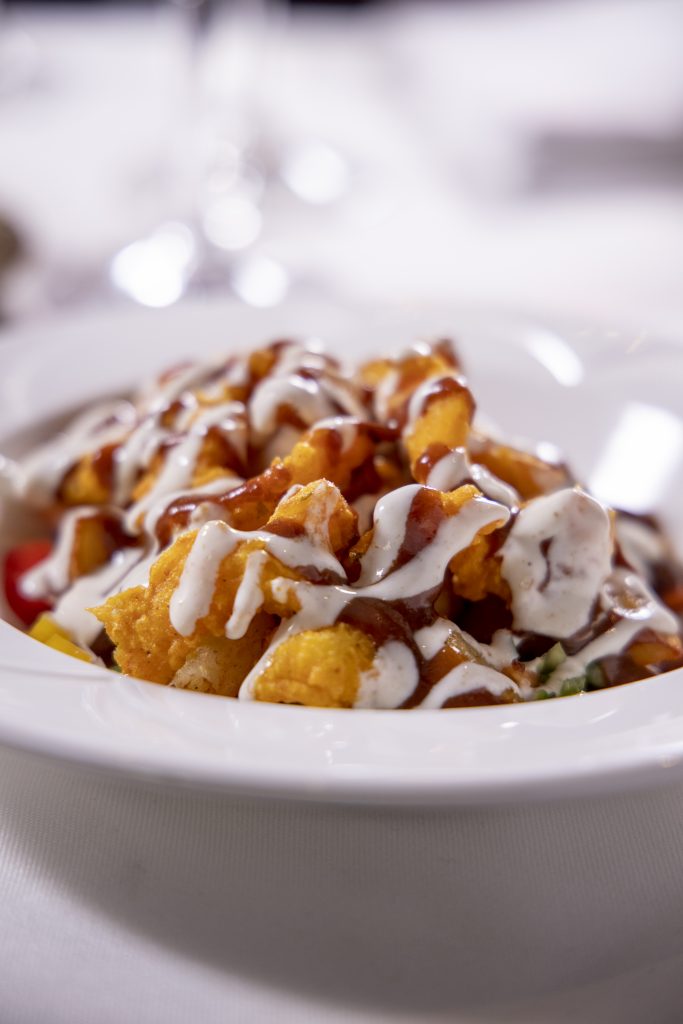 What was the first wine to move you? 
The wine that lit the flame was Guigal La Landonne 1988 Côte Rôtie in 2009 which was like nectar.
Describe your list? 
Given the size of our restaurant, it is a vast list, covering almost all regions from the classics to the new wave. We have massive representation from the US, most notably Napa and Australia for our new-world portion.
What collections are you most proud of?
Difficult to choose only one because I'm so proud of the entire collection.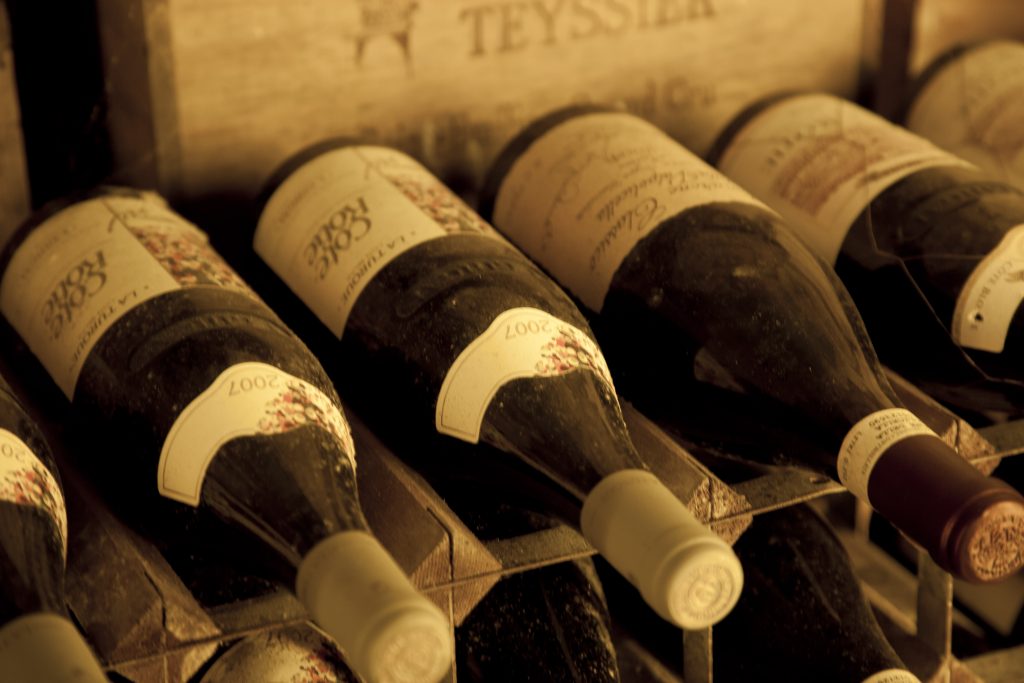 How do you decide on the wine flights? 
I have done the flights in a slightly different way to the more traditional route. I based the flights on variety, highlighting how the same grape variety behaves in different parts of the world.
What grape, region or style do you find it hard to get along with? 
Our Nepalese food is versatile enough to be matched with most wines. As a rule, Nepalese food is not overly hot in terms of chilli and we can always temper the heat to suit the wine.
What is it like to work with the designer of dishes, and your partner in life, Lina Gautam? 
We work well together, bouncing off ideas, be it on food or something new for the restaurant. Our best pairing has been bandel tareko, a dish of barbecued pork finished in the pan with a little sauce and crunchy vegetables with a bit of spice and Pinot Noir.
What spirit excites you? 
Gin, on account of its insane variety. We are blessed in Ireland with so many smaller distilleries producing their own styles.
What is your go-to after-work drink? 
Champagne.
What have the critics said of the restaurant? 
While we have been very fortunate with the critics, the biggest compliment is our massive following from the trade itself. This tells me we are doing something right – being a little different – and it pushes us to maintain our very high standards.
How do you relax? 
I try to play golf but that wouldn't count as relaxing so I would say, a glass of wine with a bowl of snacks of some sort in front of the telly
Tell us something surprising about yourself? 
Both Lina and I are not from a hospitality background and did not go to catering college. Lina did Economics and I was an Engineer working for Surrey County Council in their highways department before moving to Ireland to open the very first Nepalese restaurant almost 25 years ago…
Who should prospective team members contact if they want to join Monty's of Kathmandu?
Me, Shiva Gautam on shiva@montys.ie
Montys of Kathmandu Restaurant – 28 Eustace St, Temple Bar, Dublin, Ireland, D02 WP30; info@montys.ie; +353 1 670 4911; montys.ie
Purchase Lina's Nepalese Cookbook: montys.ie/cookbook/linas-nepalese-cookbook