Jeremy Chan is the co-founder and head chef at Ikoyi in London. The Michelin-starred restaurant is hard to define: having started out leaning on West African influences, it has since morphed into a tasting menu-led, seasonally-focused, modern British venue that shines a light on spices from around the world.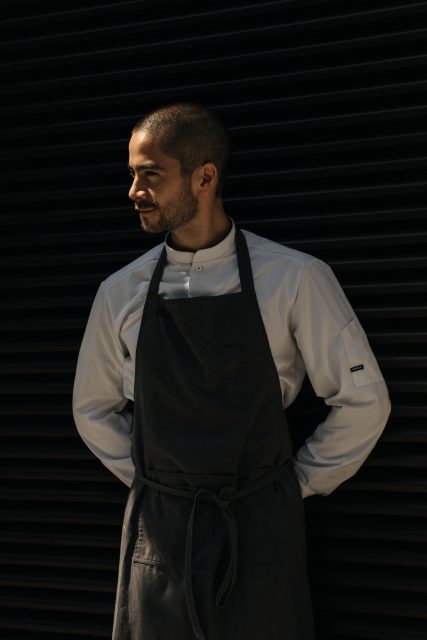 Describe your earliest food memory….
Eating dim sum aged six in Causeway Bay in Hong Kong with my family. We used to go there on Sundays with my father's side of the family and would sit around a big round table eating dumplings, jellyfish, chicken feet and rice with shrimps cooked in vinegar. It was a blissful moment in my life, being around my family and not working. Childhood is all about being looked after – it's one of the best periods in our life. My childhood is one of the biggest influences on my cooking.
Did you always dream of becoming a chef?
I never dreamt of becoming anything growing up. I didn't know what I wanted to do, but I knew what I liked – languages and problem solving, and I worked hard at both. Cooking is the ideal outlet for me, as it's an amazing field that combines so many disciplines. It can be very artistic, academic intellectual and scientific. It requires so much thought; it's never boring. It's the ideal job for my personality type, as I'm very into using my brain and keeping physically active.
Why did you initially decide to focus on West African flavours?
My business partner – Iré Hassan-Odukale – and I started out by researching West African cuisine to open our minds, exploring all the ingredients and coming up with a cuisine based on them. It was a valuable learning period for me. I was trying to weave together an argument for the restaurant, so I came up with a thesis based on the idea that ingredients from sub-Saharan West Africa are globally connected through trade and the imperial period, and include produce from around the world. I wanted to trace and connect where products like rice, grains and tomatoes came from, and find out what was indigenous and what was introduced in order to understand the foundations of West African cuisine.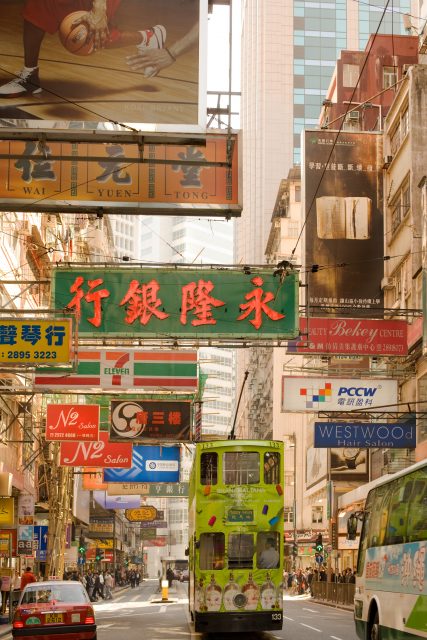 How has your culinary approach at Ikoyi evolved over time?
Ikoyi is a different beast from when we started out. The food we make today has no concept, as I never know where it's going. I rely on my instincts and intuition rather than working towards a pre-existing concept. When it comes to art, the greatest painters, like Picasso and Monet, are the ones that created a new concept for art through new styles and processes.
At Ikoyi, there are no clear reference points in any of the dishes and it's best to come with no preconceptions. We'd be a lot busier if we called ourselves a 'contemporary African' restaurant, but I don't want to do that, as it's gimmicky and trying to profit off African-ness. We're paying respect to some ingredients from West Africa, but we're more of a modern British restaurant, as most of our ingredients are locally sourced.
What is your food philosophy?
We specialise in à la minute cooking of exceptional ingredients with seasoning and spices that stay true to our roots. Every dish on our tasting menu is powerful and has a lot of character – the menu is an onslaught of OTT flavours and ideas.
We like to have fun in the kitchen and combine unexpected ingredients to give our guests an emotionally stirring experience. I don't like subtlety when it comes to flavour – if we're going to use spice I like to feel it in the dishes. I like extreme flavours, but they have to pair well with wine.
Why is delivering an umami hit in your dishes important?
Salt can be balanced out with savouriness. When it comes to eating, nothing is satisfying without an underlying sense of savoury, even in a dessert. Acidic puds can be light and refreshing, but I equate savoury with a sense of nourishment and feeling satiated.
You like to work with overlooked ingredients – why is that?
I like to shine a light on ingredients you don't often find at other London restaurants, like plantain, and certain spices. One of my favourites is a phenomenal peppercorn called uda, which is a common ingredient in Nigerian cooking and has so much flavour. It gives a lot of smokiness, leatheriness and depth to many different dishes.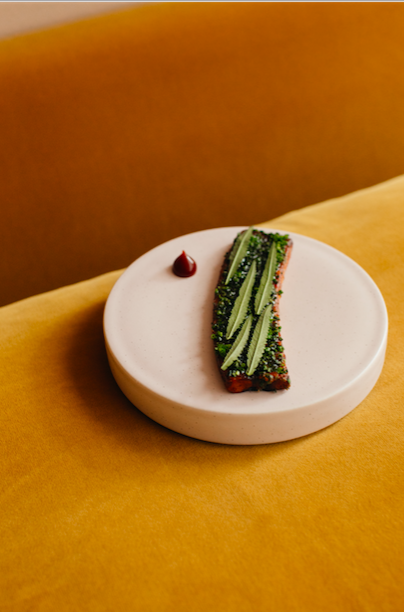 What is the dish you've created that you're most proud of?
Probably our smoked jollof rice cooked in a vegetable broth with crab custard. It's roasted in aged beef fat and is sweet, crunchy, chewy and delicious – like eating a crispy risotto. It's very rich and creamy from the crab custard. I'm also proud of my turbot served with a caramelised chicken wing reduction infused with butter, lemon thyme and onions; roasted hazelnut oil; and brioche with honey butter and smoked salt.
The reduction is like a classic French butter sauce with the flavour of roast chicken. I love the idea of serving perfectly cooked fish with beautiful brioche – it's strange but it works.
Many of your dishes make use of spices – does this present a challenge when it comes to finding the right wines to pair with your food?
Yes, definitely. It can be hard sometimes. The food goes really well with wine but you have to pick the right wine – it's difficult but do-able. Our dishes go well with Riesling, Jura wines, oxidative styles and Chablis, as we focus on deep-sea flavours. We've also got some really good white Burgundy and some beautiful orange wines on our list, which pair well with our sweet and sour dishes.
You've recently revamped your wine list – can you tell me a bit about that?
We're a small restaurant and don't have space for a big cellar, so every bottle has to be carefully curated and earn its place on the list. I recently teamed up with Mark Andrew and Dan Keeling, who helped put our new list together based on tasting sessions of our dishes. We've got around 100 wines and the whole team has been trained on them. It was a very collaborative process. Wine lists are competitive – there are only so many importers in London, so it's difficult to get your hands on wines that other restaurants don't have on their lists.
What's the weirdest thing you've eaten while on your travels?
A sausage sandwich with jam in at school was pretty weird. I used to eat fish eyeballs growing up in Hong Kong, which wasn't weird to me. They were very gelatinous and slightly bitter.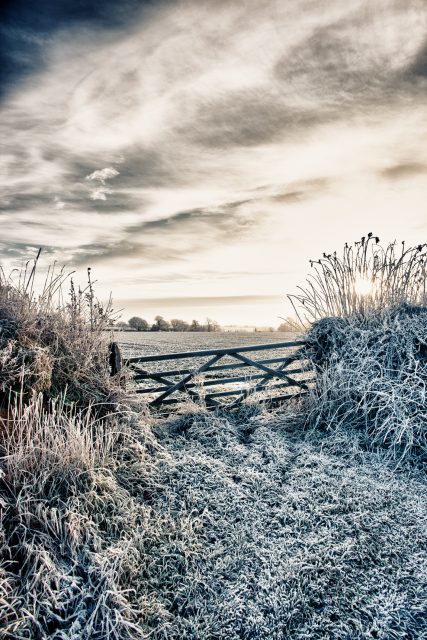 What is your favourite season for food and why?
Winter, as you have less choice, so decision-making is a lot easier. Things are harder and hardier and require more thought and process, but once you've nailed a dish, it's easier to execute. I find summer slightly overwhelming, as there's too much choice. I get stressed at the idea of having to use everything and do all the ingredients justice. Things perish easily in summer too. Winter is my favourite time of year – cycling in the cold air is so invigorating.
What single ingredient do you rely on most in the kitchen?
Rice. We use it as a main course, a thickener, and in staff food – it's such a staple, I couldn't live without it. I could eat it every day and never tire of it.
What is your guilty pleasure food?
I have a bit of a KFC habit. I order it after service then race home on my bike so that I arrive just before the Deliveroo guy. I live in Camberwell, which is a five mile cycle from Piccadilly. If I pedal like a maniac I can be home in 15 minutes. It pairs well with something cold and contrasting, like a Chablis.