Valentine's Day is a day for romance, and what better way to celebrate love than with wine-related gifts?
Don't worry about spending a fortune on lavish dinners and jewellery, sometimes the best romantic date is sitting down in front of a movie with a glass of wine in hand. So, if your partner loves wine and gifts, this is the perfect guide for you. These are 10 Valentine's Day gift ideas for wine lovers, ranked in order from the lowest price to the highest.
1. Wine Enthusiast Grow Me Kit – £3.99
This kit includes everything you need to grow your own red wine grapes. It comes with one pack of red grape seeds, one coconut husk starter plant pot, one coconut husk compost disc and one plant marker. It is really all included!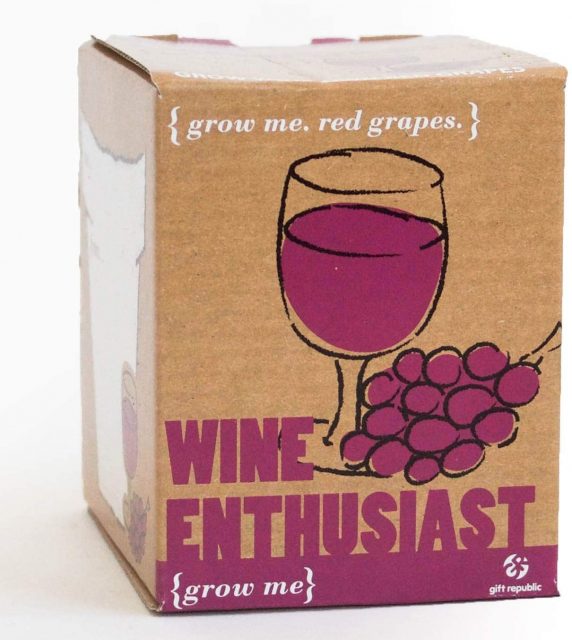 2. Rosé Wine Bath Bombs – £7.99
Prezzybox is selling these 10 pearly pink bath bombs and, let me tell you, they are great. They are perfect for unwinding after a long day, to make you or your partner feel relaxed. They will leave the skin soft and smooth, while enriching it with a sweet wine fragrance. And, for the record, pink is certainly a Valentine's Day's colour…
3. Personalised Cork Collector – £19.95
This cork collector will last for a lifetime. With the possibility of engraving the couple's names on the heart-shaped wooden plaque, this is the perfect gift for those who like to make memories.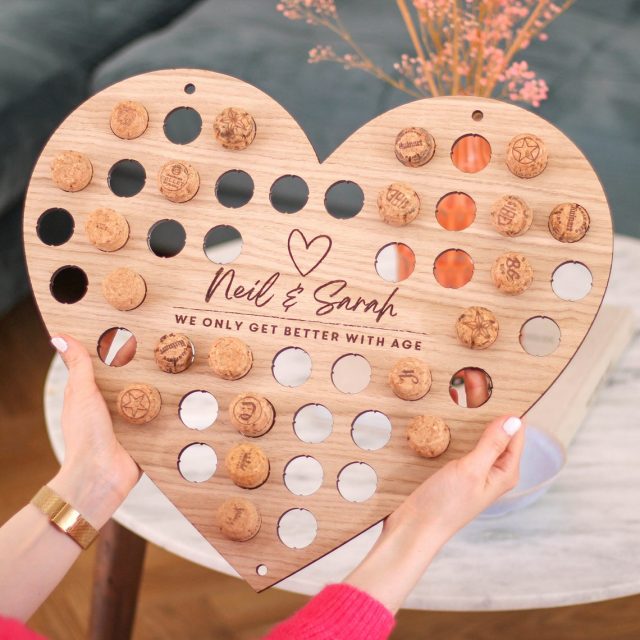 Who wouldn't want a bottle of bubbly with their face on it? If you're searching for a light-hearted gift this is the perfect choice. i Heart Prosecco is a fun yet romantic pick for your favourite person.

5. Roses and Hearts Set of Two Champagne Coupes – £22
This super romantic set is perfect to enjoy a glass of champagne in celebration of love. It can be an original yet classic idea for a Valentine's Day gift, and it can be appreciated by anyone.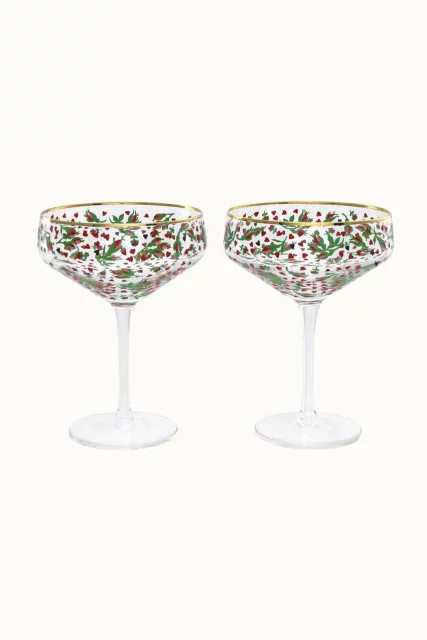 6. Wind Chimes Made From Glass Wine Bottles – £22.16:
Perfect for lifting the spirits of your garden, these recycled wine bottles made into wind chimes are very romantic. With heart-shaped pendants, they are the perfect gift for a lover of wine and the outdoors.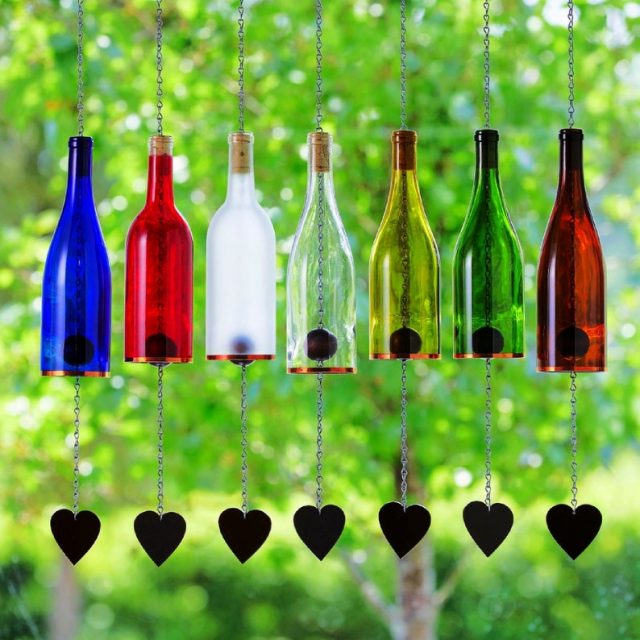 With an elegant red cover, this Moleskine notebook is perfect to create your own wine list. As described on Amazon, it "will be a personalised archive of all the experiences, vines and emotions enjoyed in a glass. A personal collection of your favourite wines and moments savoured from tastings to dinners."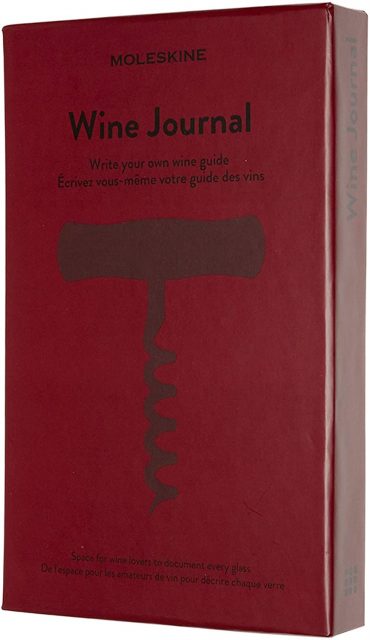 8. Neuhaus Pralines Wine Pairing Selection – £29.99
This selection is made from the finest Belgian chocolate, the three rows of pralines are categorised. The website Sous Chef explains: "Taste the almond praline with full-bodied wines, the saffron ganache with lighter reds, the Earl Grey with bold reds, the cherry ganache with smoky wines, the hazelnut praline with lighter, floral wines, and finally, the pumpkin praline with a dry white."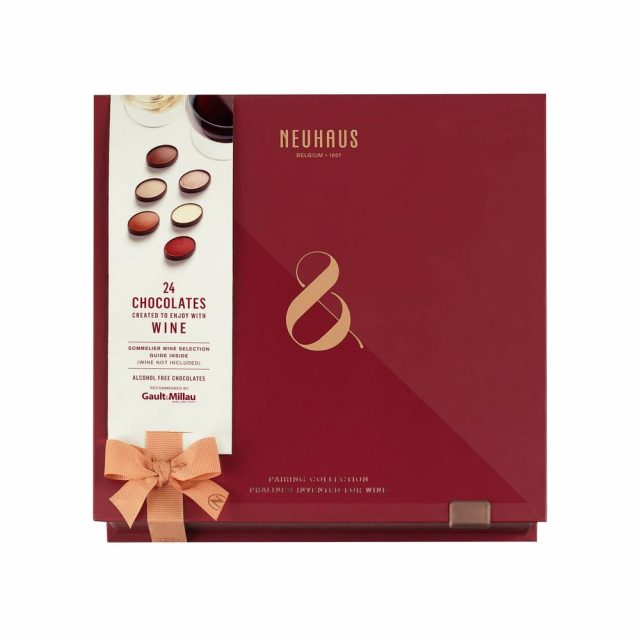 9. Women's Wine Glass Pendant Necklace – £32.66
For your lady friend, a sweet and simple necklace to remind her about her love for wine. It has a red zircon heart in the middle and is available in 3 colours: silver, gold and rose gold. And, most importantly, it is handmade!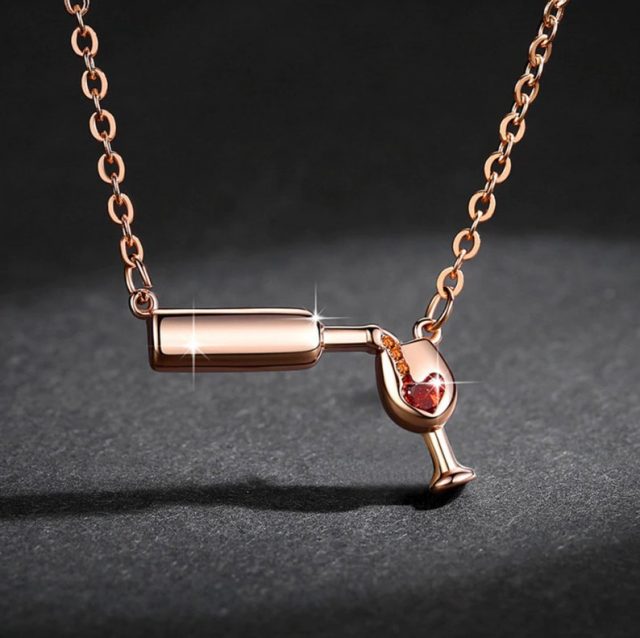 10. Personalised Terracotta Wine Cooler – £40
Also perfect for anniversaries, this wine cooler could not be sweeter. Names can be engraved at the front and, even if it is meant to keep your white wine cold, it will for sure warm your heart.
And finally, the bonus option…
If you want to spend a little bit more, the best option is the Coravin Sparkling Preservation System, retailing for £399.99. Did you open a bottle of wine on Valentine's Day and didn't finish it? The Coravin Sparkling Preservation System can preserve your fizzy wine's effervescence and flavour for up to four weeks. Perfect for surprising your loved one.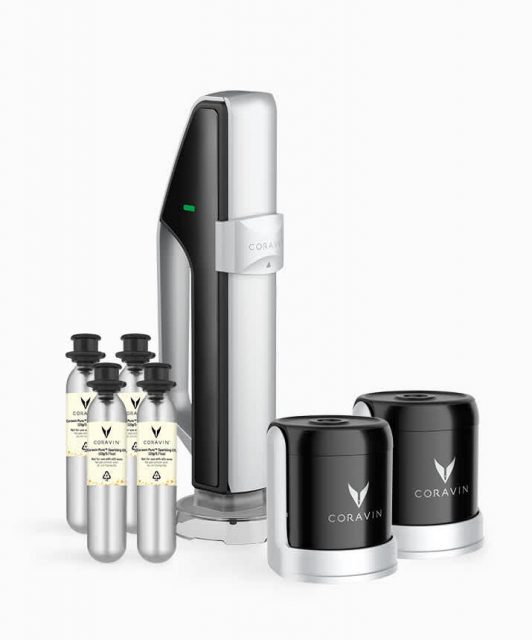 Well, now that you have read all these Valentine's Day gifts you have no excuse. You can wow your loved one without worrying about coming up with something, we did it for you. And remember, a bottle of wine is always a great love letter.
Read also: The 8 best aphrodisiac food and drink pairings to set pulses racing this Valentine's Day