A woman has taken to social media to share pictures of her Pret A Manger breakfast that allegedly contained a wholly unwelcome addition: a rusty nail.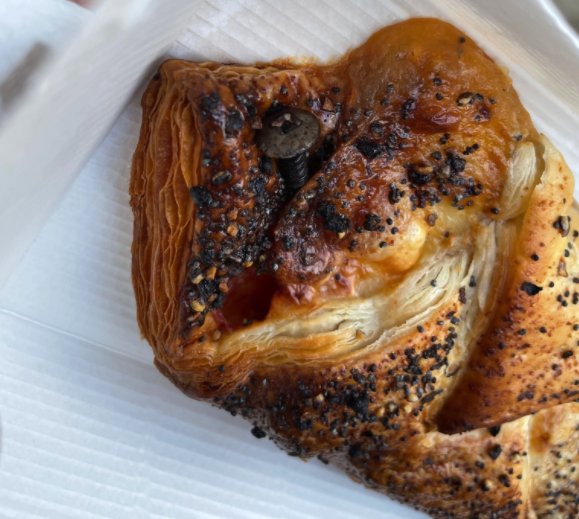 Twitter user Rosie Collington took to the social media platform to share pictures of a breakfast she said she purchased from a Pret A Manger location, along with the caption, "not sure how to feel about the fact there was literally a rusty nail in my @Pret brekkie this morning  guess it's a reminder of where this stuff gets made."
In a follow up tweet she added, "want to be clear this is an issue with the manufacturing process – probably employees are too squeezed to do proper quality control across the chain, otherwise someone would have spotted it. the staff at the store were amazing and also very shocked. just glad i spotted it".
not sure how to feel about the fact there was literally a rusty nail in my @Pret brekkie this morning 😬😭 guess it's a reminder of where this stuff gets made pic.twitter.com/qOlMXwyjSf

— Rosie Collington (@RosieCollingto) January 19, 2022
Pret A Manger's Twitter account soon issued a response, writing, "Oh no! we're so sorry and concerned to hear this, Rosie. Can you send us a DM confirming which shop this was purchased from so we can look into this?"
And commenters were soon weighing in, with one joking, "that's gotta be worth a free coffee, surely."