Londoners are already well used to forking out £6 for a pint, but if inflation continues at its current rate it won't be all that long until we'll have to adjust to paying a heavy price for a London pint. But according to analysts, that could be the least of our concerns…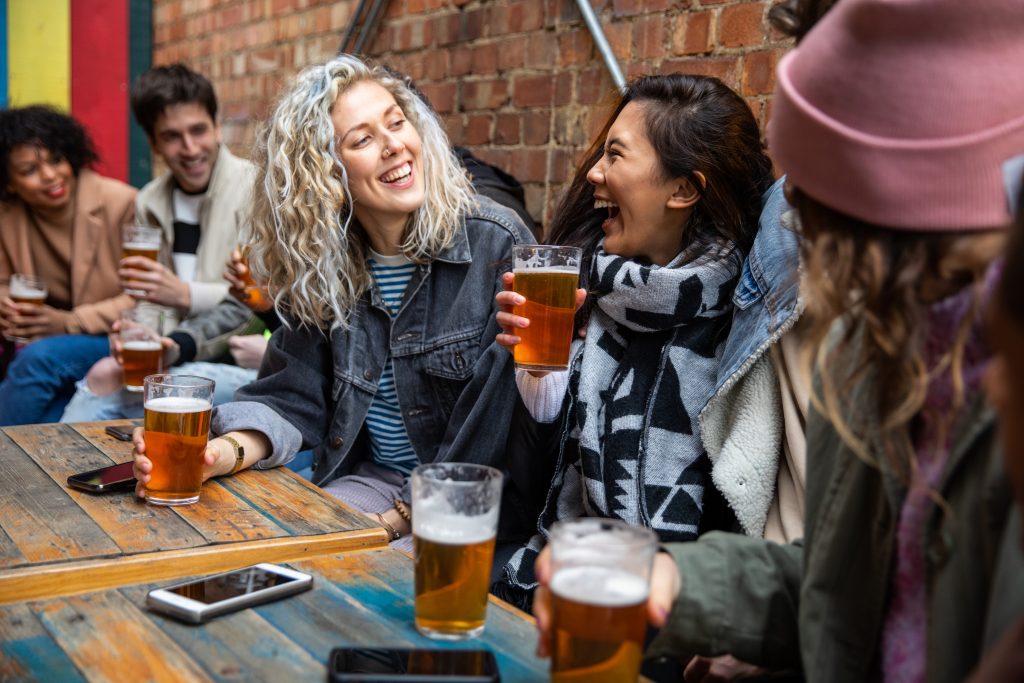 Yes, London is already notorious for its beer prices, with residents and visitors to the nation's capital paying on average £5.50 per pint.
But according to Roberto Rivero, market analyst at Admirals, if current inflation rates persist then Londoners would be paying £10.50 per pint by 2030.
The rate of inflation in the UK is currently at 5.5%, but that figure is expected to rise to 7.2% by Spring of this year, which means that some areas of the UK (including London) would be paying £10.50 for one pint of beer by 2030.
Rivero told the Mirror:
"Soaring energy prices, labour shortages and the rising cost of raw materials are pushing up input costs for businesses, which, in turn, is putting upward pressure on prices. "Rising inflation should only be transitory until the economy is used to living with Covid19. However, things are likely to get worse before getting better. If inflation continues to rise at a faster rate than wages, then the price of a pint would be the least of our concerns.
"The hospitality sector would likely suffer as people began to prioritise spending on essential items and, although many of us may think that a pint of beer on a Friday night is essential, things like food and household goods will take priority for most".
Research conducted last year found that Inverness was the cheapest place in the UK for a pint, with beer costing an average of £3.10 per pint. Edinburgh, however, was named as one of the most expensive places to grab a brew, at an average of £4.40 per pint.
The good news is that the Bank of England expects the rate of inflation to begin to come down after peaking at around 7% in Spring 2022. However, despite the anticipated slowdown prices of certain things may remain high compared to the past. Broadly speaking, inflation means an increase in the cost of living, something we are already witnessing in the United Kingdom.
Meanwhile, if you've ever wondered what the most expensive beer in the world costs, then you can click here to find out.
H/T: The Mirror