The wine executive for The Corinthia Hotel, Whitehall talks to Douglas Blyde about finding alternatives to increasingly steeply-priced Burgundies, what to match with pig's cheek pie and "Useful Delusions"…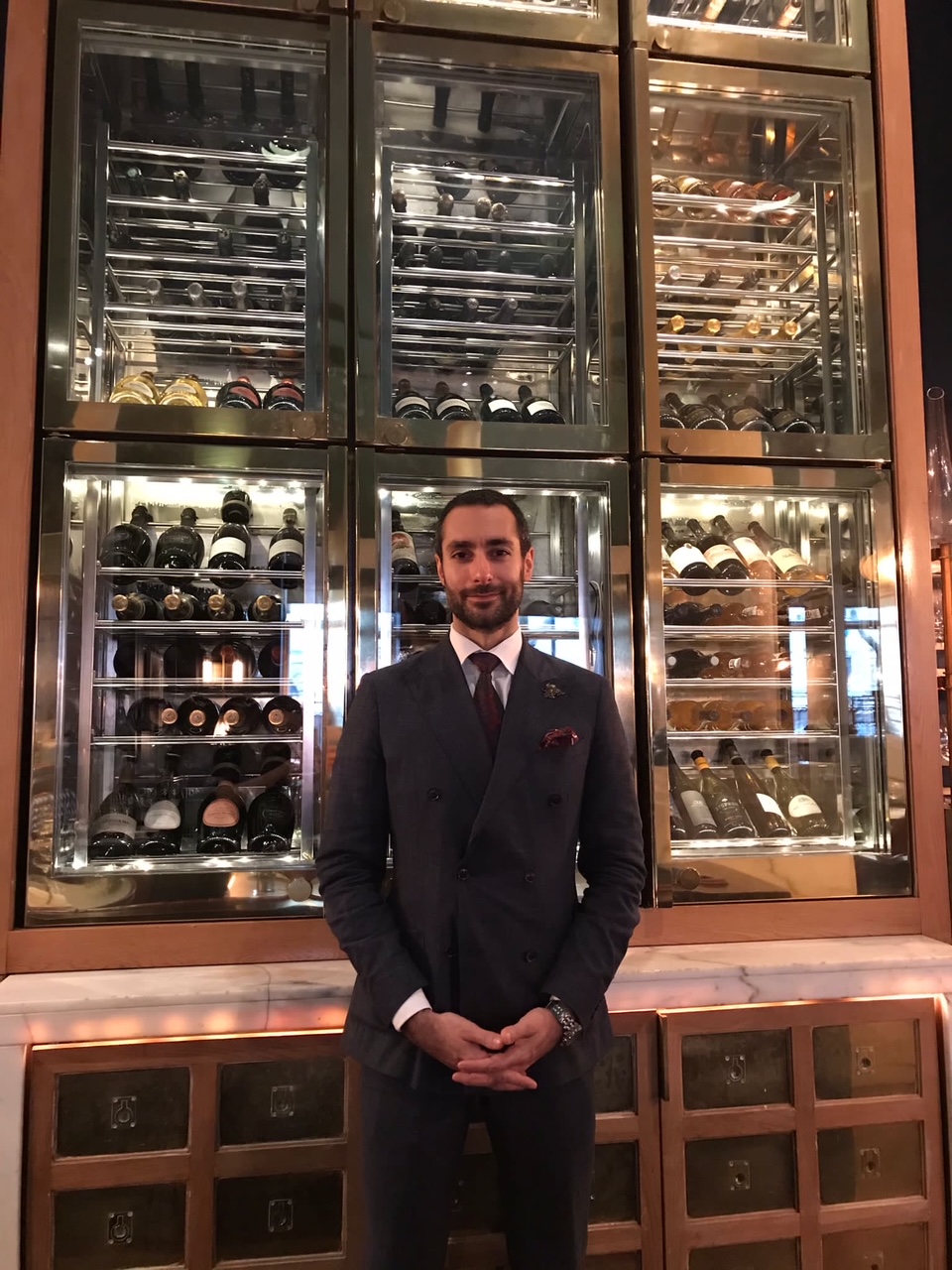 What is your vintage?
1988 – a feted year for Champagne, and in particular, vintage Krug which I was lucky enough to try when a BYO guest brought in a bottle when we first opened Kerridge's Bar & Grill. 
What is your life motto?
Challenge brings opportunity.
What is your origin?
I was born in Paris and have roots in Lebanon, Alsace and Perpignan.
Where did you work before The Corinthia?
At Bayswater's Angelus with "salesman of pleasure", Thierry Tomasin, who does things with sheer class and is bigger than wine, and manager Ronan Hunter, who helped me shape up. Then I joined Tom Kerridge at The Hand and Flowers, Marlow before opening Kerridge's Bar & Grill here at The Corinthia.
What do you think of the rising prices of Burgundy?
While sommeliers can see day-to-day how the prices of Burgundy are without a doubt shooting up, they will start to look obscene to a guest when the wines of 2020 eventually reach a wine list. This is why I am expanding our selection of Pinot Noirs from Martinborough and Central Otago, Oregon, and the Ahr in Germany which suffered terribly from flash floods last year which brought the farming community together.
Which country offers good value?
Portugal takes a big place in my heart for the quality of its wines and sense of novelty although they have a huge history. I find Dirk Niepoort's wines, including his rich whites, remarkably delicious and ever more balanced. They deserve a whole section on my list.
What has been a cracking match betwixt wine and food?
Devised by Tom Kerridge and realised by head chef, Nick Beardshaw (formerly of Midsummer House and The Castle At Taunton), our pig's cheek pie served with a gently devilled sauce featuring English mustard and a splash of honey is an orchestra of richness. Food makes wine better, and with this dish, I pair Enderle & Moll's skin contact Müller-Thurgau which has notes of dry apricot and baked apple. Its gentle tannic structure soaks up just enough of the pork fat.
What is Tom Kerridge like?
He is by far one of the most inspiring people I've ever met, combining a sense of drive, knowledge and amazing friendliness. Tom was a voice for food during the pandemic. He covers such a large spectrum from the luxury sector to a very humble approach to cooking in an updated Jamie Oliver way. People may save six months or more to eat here and I remember receiving a lovely email from a couple celebrating a birthday who said how special it felt to be here, from the dishes and look of the dining room, to being shown to the bathroom.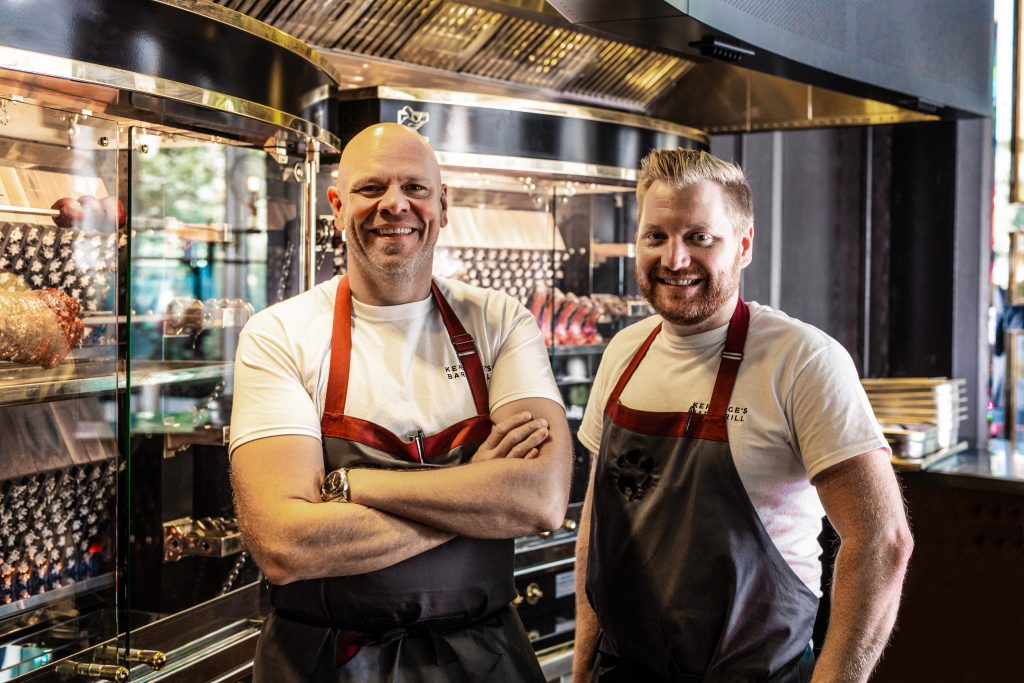 What does Thomas Kochs, Managing Director of The Corinthia, like to drink?
Thomas is a titan of our industry. He glides throughout the hotel and has the sharpest eyes as well as a warm, gentle touch. Instead of drinking for his own sake, he prefers to treat people, sharing good quality, elegantly oaked Burgundies from Savigny-lès-Beaune as well as Tuscan wines such as Le Serre Nuove dell'Ornellaia.
What is one of your service skills?
Even when a guest drinks significantly more than another, I will top up the whole table to make it look seamless.
What ingredient do you abhor?
While I am fine with the root itself, liquorice sweets are my kryptonite.
What has been a standout bottle?
Ageno's La Stoppa.
What is your favourite cocktail?
A classic Old Fashioned, especially in winter, which offers warmth, sweetness and citrus.
How do you let off steam?
Rather than stare at my phone screen on the tube, I run the five and a half miles home to Fulham after work, which releases the energy of the day and allows me to sleep like a baby.
What is your favourite book?
"Useful Delusions: The Power and Paradox of the Self-Deceiving Brain" by Shankar Vedanta. It includes words on hospitality, which is the most discrete, implied transaction where all habits and gestures are suggestive and never forceful – even the bill is presented closed. The way we learn to speak in this industry is to emphasise the good because people are coming out for a treat.
Describe the sound of the dining room at Kerridge's Bar & Grill?
The playlist is Tom's own, featuring chapters of soul, funk and modern British rock which gives for a great vibe. I'm amazed how many people use "Shazam" as a result. One of my favourite songs is "Edge of Seventeen" by Stevie Nicks; I love when it comes on!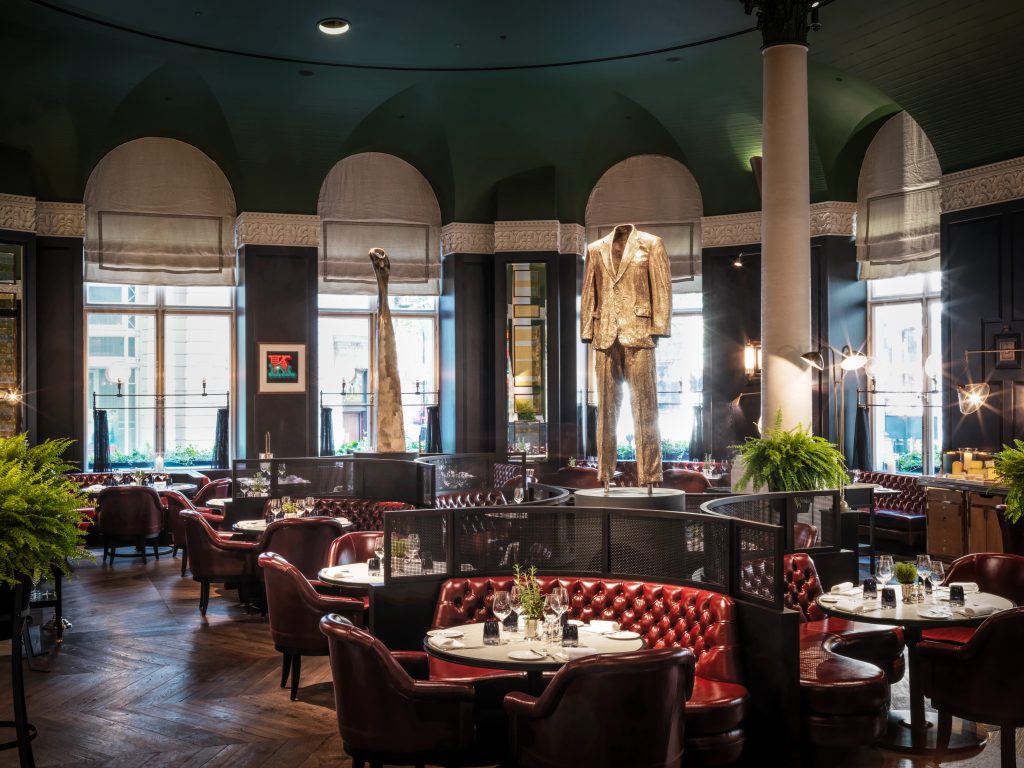 What do you drink at home?
I'm enthralled by Galician white wines and those from Tenerife which have such tradition.
Where would your fantasy vineyard be?
On my in-laws' old fashioned 120-hectare farm which is located between Johannesburg and Durban, not far from The Drakensberg. There, the landscape is almost unadulterated with wild boars roaming, much to the grief of the farmers. Funnily enough, there is south-easterly exposure, with rich clay; I'm curious about the rainfall. I also love to brae there, playing with fire in a controlled manner.
What producer do you particularly rate in South Africa?
Natasha Williams, whose rich, buttery, hazelnut Lelie Van Saron Chardonnay from Hemel-en-Aarde, is made using indigenous yeasts. She used to work at Bosman and did a stage in California.
What keeps you excited about the world of wine?
The vastity of everything I want to discover and learn and how it may connect me with people. Sharing it, having fun and a conversation. Wine is an ancient drink that offers a wonderful way to get us to revisit history.
What do you want to do next at Kerridge's?
I plan on increasing service from magnums which provides a sense of theatre and allows more people to share from the same bottle.
Tell us something surprising about yourself?
I have a tree of life tattoo on my arm.
Who should prospective team members contact if they want to join your team?
Please visit: https://www.corinthia.com/careers/current-vacancies/
Kerridge's Bar & Grill – 10 Northumberland Ave, London, WC2N 5AE