Plans for a huge beer hall and brewery have been disclosed as part of a project to transform derelict buildings in Manchester.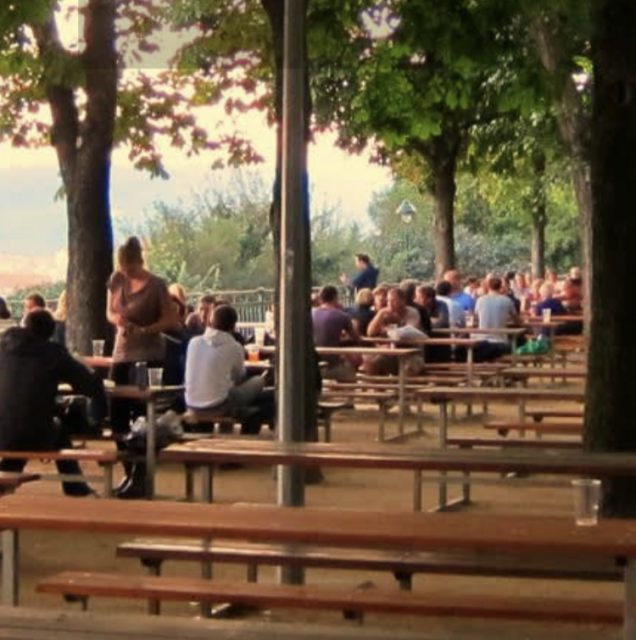 The plans outlined by A Very Inc, headed up by directors Joel Wilkinson and Adelade Winter, Dan Mullen – founders of Mission Mars, Ramona, The Firehouse and Albert Schloss – are for the Piccadilly East neighbourhood and include a night market for independent retailers, a bakery, offices and expansive green gardens.
The proposal includes an extensive beer hall and brewery with visible tanks and long communal tables as well as a large selection of beer taps, short-term let store availability for independent small traders, stalls as well as circus and theatre performers.
The plot to be developed, which is a massive 200,000 sq ft area, resides between Store Street and Ducie Street and includes a die-cast foundry which dates back to 1870, and a larger modern warehouse from 1983, complete with high ceilings and corrugated steel exterior giving the new venue it's name 'The Foundry',
During the daytime, the Store Street corner of the building is set to be turned into an artisan bakery, deli, coffee shop and taproom, while a barbecue open kitchen will serve simple, rustic street food cooked on the wood grill. Outside, the garden will reportedly feature long tables with a herb garden and bee hives and has been described by the team as "a city centre place to sit in nature".
The Foundry venue will also include a selection of flexible term offices, workshops and studios as well as an old school styled gym on the premises, creating a creative hub for the community that surrounds it as well as attract more people to the area.
Upon completion, the development will aim to provide 1,000 jobs to residents in the city centre, as well as amplify the talents of independent operators, makers and creatives in the vicinity who looking for new routes to market and greater exposure.
The beer hall and brewery, which will form part of a space with a large bar, restaurant and stage area, will serve "heritage and craft beer" and "small batch local spirits" although, at this stage, producers and brands available have not been identified.
According to the team at A Very Inc, the goal is "to open the main beer hall space on Thursday and Friday evenings, and Saturday & Sunday from midday, with a closing time no later than 1am". Plus, "to manage noise within the venue, the roof will be acoustically treated with a secondary roof being constructed for sound attenuation. All walls will be acoustically treated and all doors will have a sound lobby". The team reassured in a statement: "We have 20 years' experience reimagining, reusing and breathing new life into historic, derelict buildings and neighbourhoods in Manchester" giving its local community the opportunity to get in touch and share any thoughts and concerns while the plans are being revealed so that they are being as inclusive as possible to those around them who might use the new area.
The team added: "We bring a multifaceted independent and credible leisure offering to the area, a large scale restaurant, food market and beer hall, bakery, coffee bar, barbers, nail salon, startup offices for small tech and creative businesses, workshops, studios, meeting spaces, record store, neighbourhood gym, stores for small traders, cycle park and workshop – activating the area day and night" hinting that the team is committed "to ensuring Manchester sits amongst leading cities in the world in arts, culture, music, hospitality and leisure. This business will be an engine for positive social impact."
A Very Inc reiterated that it is "a living wage employer" and will "run apprentice and professional training programmes" confirming that "3% of turnover from this site will be donated to charity".
In terms of the ecological impact, in its plans, the company pointed out that it would be creating a city centre garden, and space for wildlife which incorporates plans to plant trees. "CHP will mean the entire site will be off grid," the team added, noting that there will also be "four EV charge points for cars" at the new venue.