London's O2 arena, home to almost 30 drinking and dining venues, has a hole now torn into its dome as Storm Eunice ravages the iconic site.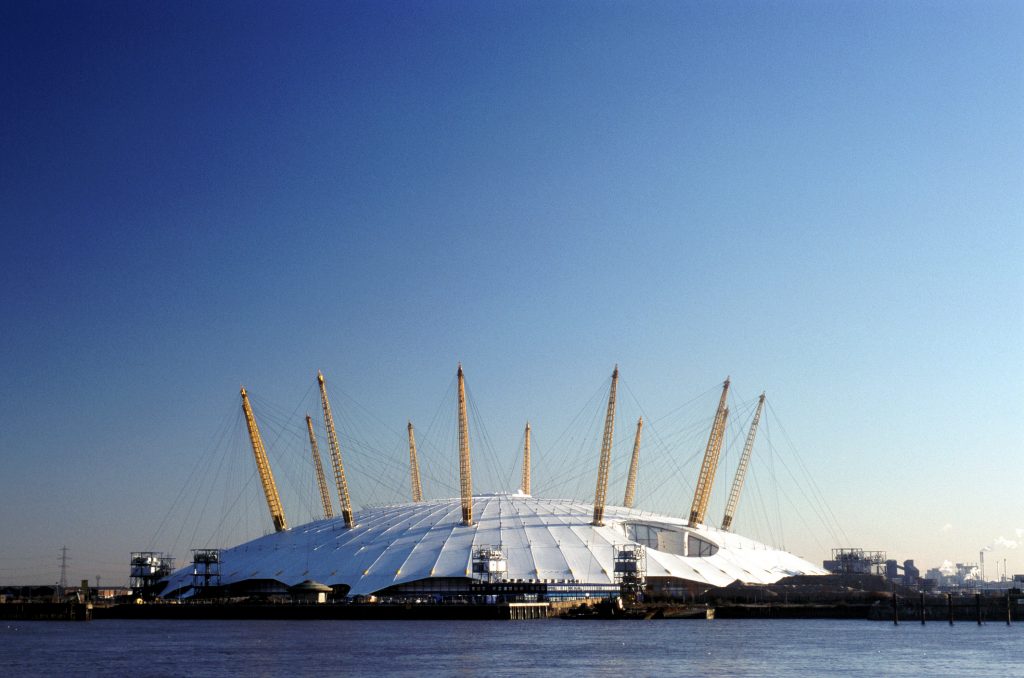 The iconic arena, which has a capacity of 20,000, is mostly made up of nationally recognised high-street chains. However, in recent years, the number of venues inside has been on the rise.
Following the storm's arrival, thousands of venues across the UK are now without power while danger-to-life red weather warnings are prevalent across the nation.
Amidst the chaos, structural damage to pubs, bars and homes amid flooding is causing mayhem and evacuation in many parts of Britain, while millions of people have been urged to stay at home for the day.
British Airways and EasyJet have cancelled a number of flights due to "gale force winds" and most rail networks are now operating with a significantly reduced service.
"With hundreds of concerts still going on at the O2 every year, the site has been developing and expanding to the point where it's now become a standalone entertainment district. As well as the actual arena, there is now a cinema, a bowling alley, a club, and of course a number of conveniently placed restaurants," the owners revealed, and added: "There is a huge variety of different cuisines on offer at the arena ranging from classic British pub grub, to Mexican food…some of London's most fashionable restaurant outlets have also opened offshoots at the O2 as well, meaning that in addition to the many crowd pleasing chain restaurants, there are some pretty cool spots".
As the high winds continue, videos are being shared across the UK from live cameras of high winds, coastal floods and jets making emergency landings. Most venues are closing their doors and strongly advised to secure or remove outdoor furniture.
More and more of the Dome is being shredded pic.twitter.com/EUgyH2ryvK

— Ben Hubbard (@BJFHubbard) February 18, 2022