The UK market for Champagne has been described as "incredible" as shipments of the fine fizz surged by more than 30% last year to hit 29 million bottles.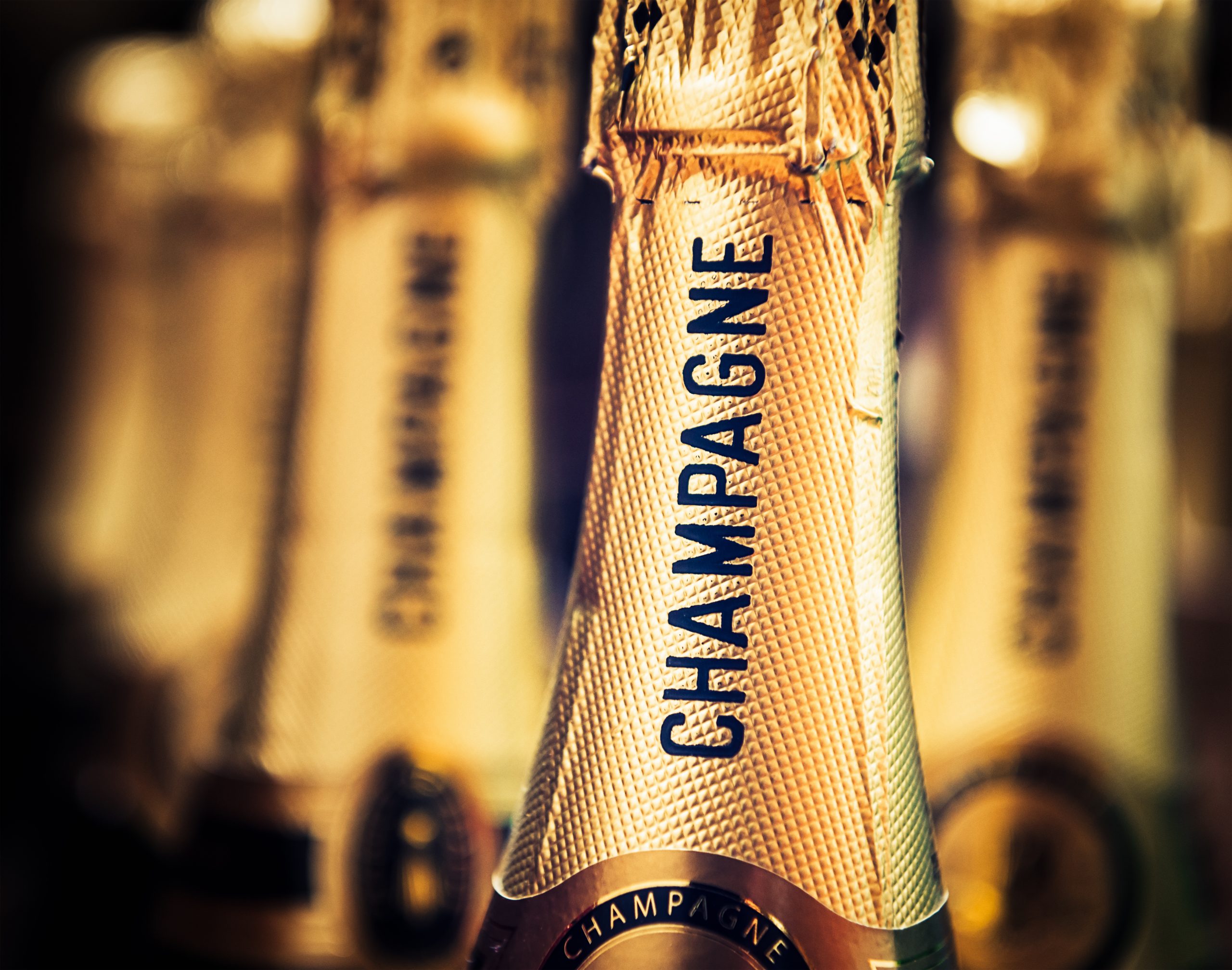 During a webinar yesterday hosted by the Comité Champagne, estimated figures for the sparkling wine region were revealed to show that the UK market has imported 34% more of the fizz than it did during the pandemic struck 2020 – taking the category up from 21.6m bottles to 29m for the 12-month period until the end of 2021.
Importantly, last year's total was bigger than it was pre-Covid, with the figure up 7% on 2019's 27m bottles, although still some way short of the UK's historical high of 39.1m bottles in 2007 – as you can see in the shipments below, which show how the size of the market has changed over the past 15 years.
Speaking to the drinks business this morning about last year's sales of Champagne in the UK, Andrew Hawes, who is chairman of the UK's Champagne Agents Association, and managing director of UK Bollinger importer Mentzendorff, said that the strength of the UK Champagne market was "incredible".
Continuing, he described the sales of Champagne during the course of 2021, and over the past few weeks of this year, as an "extraordinary performance", noting the "challenges" faced by the category, referring to higher prices for consumers of Champagne in the UK market, particularly during the key Christmas trading period, which were a result of temporary shortages of the French fizz.
"The strength of 'brand Champagne' is incredible," he said, adding, "Even when faced with higher prices (lower or no discounts) and/or non-availability of favoured brands, the consumer chose Champagne."
While short term supply issues, which affected some Champagne brands more than others, led to "an enormous amount of switching around" by UK consumers, Hawes stressed that it did not cause them to move out of Champagne and into other sparkling wine categories, which not only were widely available, but also tend to offer a cheaper alternative.
As a result, Nielsen figures, which cover sales in UK supermarkets and multiple specialists, showed Champagne sales rising more in turnover than quantity during the course of 2021, up 11% and 18% in volume and value respectively (MAT to week ending 01.01.22).
In terms of prices, a bottle of Champagne now costs £26.63 on average, according to Nielsen (MAT to week ending 01.01.22), up by more than 6%, or £1.57, on 2021's figure, when a 75cl format broke the £25 mark for the first time, reaching £25.06 on average.
Looking back over the longer term, Hawes said that it was unlikely the UK market for Champagne would ever regain its pre-Lehman crash size of almost 40m bottles because of major changes in the way the fizz is sold in the UK, as well as the amount of Champagne that was available globally.
Referring to the market around 2007, he said, "Those were crazy days", when there were higher levels of stock in Champagne, which could be used to fuel the large volumes of fizz needed for intense price promotional activity that was taking place in the UK during that time.
Today, however, and in the longer term, he sees the UK market for Champagne settling at around 30-32m bottles, but as a "genuinely premium category, with a really solid base" – as opposed to one that is artificially inflated by sudden bursts of sales due to big price discounts on fizz sold in supermarkets.
Adding yet more strength to the UK market, he said, are Champagne sales through "top end fine wine merchants". This is an area of the retail sector that Nielsen does not track, and one which Hawes described as "the icing on the cake", commenting that it comprises a large amount of high-end Champagne – including prestige cuvées and limited releases.
Indeed, he said that such a high-value area of the market for Champagne in the UK was, and remains, "on fire"; adding, "it is very, very strong".
The UK market for Champagne from 2021 back to its peak in 2007:
Shipments to the UK in 2021 (Comité Champagne): 29.0m bottles (+34%)
Shipments to the UK in 2020 (Comité Champagne): 21.6m bottles (-20%)
Shipments to the UK in 2019 (Comité Champagne): 27.0m bottles (+0.8%)
Shipments to the UK in 2018 (Comité Champagne): 26.8m bottles (-3.6%)
Shipments to the UK in 2017 (Comité Champagne): 27.8m bottles (-11%)
Shipments to the UK in 2016 (Comité Champagne): 31.2m bottles (-8.7%)
Shipments to the UK in 2015 (Comité Champagne): 34.2m bottles (+4.5%)
Shipments to the UK in 2014 (Comité Champagne): 32.7m bottles (+6.2%)
Shipments to the UK in 2013 (Comité Champagne): 30.8m bottles (-5.2%)
Shipments to the UK in 2012 (Comité Champagne): 32.5m bottles (-5.8%)
Shipments to the UK in 2011 (Comité Champagne): 34.5m bottles (-2.8%)
Shipments to the UK in 2010 (Comité Champagne): 35.5m bottles (+16.4%)
Shipments to the UK in 2009 (Comité Champagne): 30.5m bottles (-15.3%)
Shipments to the UK in 2008 (Comité Champagne): 36.0m bottles (-7.9%)
Shipments to the UK in 2007 (Comité Champagne): 39.1m bottles (+6.3%)