London cocktail bar The Gibson and Dima's Vodka have introduced a range of bottled craft cocktails, offering three serves and garnishes.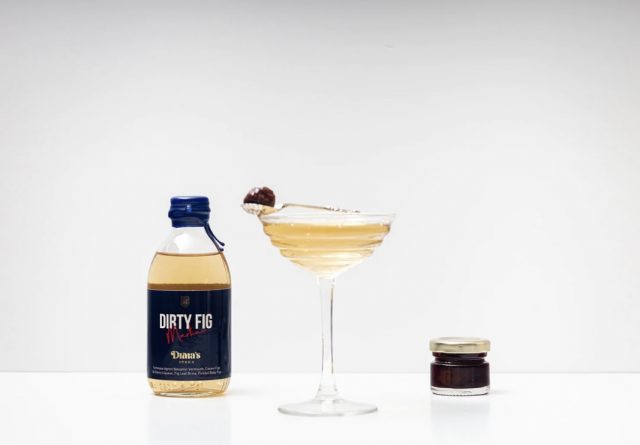 The bottled cocktails, which have been formulated by The Gibson's Marian Beke and Nightjar's Tony Pescatori, each featuring the Ukrainian vodka Dima's, are individually mixed and bottled by the mixologists themselves and showcase four reinventions of classic vodka cocktails.
The options include an Electropolitan, a supercharged take on the traditional Cosmopolitan; Dirty Fig Martini, a sweet and savoury interpretation of the classic; Kyiv's Coffee, a reimagined Espresso Martini inspired by Dima's country of origin; and Pickled Gimlet, an epicurean twist on the original.
Dima Deinega, founder of Dima's said: "I'm delighted to be working with two of London's most esteemed bartenders to innovate new drinking experiences. Our bottled range with The Gibson is formulated for curious drinkers looking for unique pre-mixed craft cocktails that are a cut above the average. We're seeing a growing appreciation for the origin and provenance of alcoholic drinks and look forward to sharing our bottled concoctions." 
Dima's, founded in 2020 by Ukrainian-born Dima Deinega, is a triple grain vodka produced using rye, wheat and barley in Ukraine, a country renowned for its black 'chernozem supersoil' which shapes one of the world's most fertile terrains and enables the grains to flourish in distillation and offer up a velvety-smooth vodka with a clean finish.
All of the 20%-ABV craft cocktails are served in a 250ml glass bottle and contain three serves, each accompanied by a garnish, with each retailing at £15. The range is now available online at the Dima's website and in selected independent stores. Delivery will be nationwide.