"Stagnation is anathema" for the samosa loving, colour blind head sommelier at Birmingham's disruptive 18 seat restaurant, The Wilderness.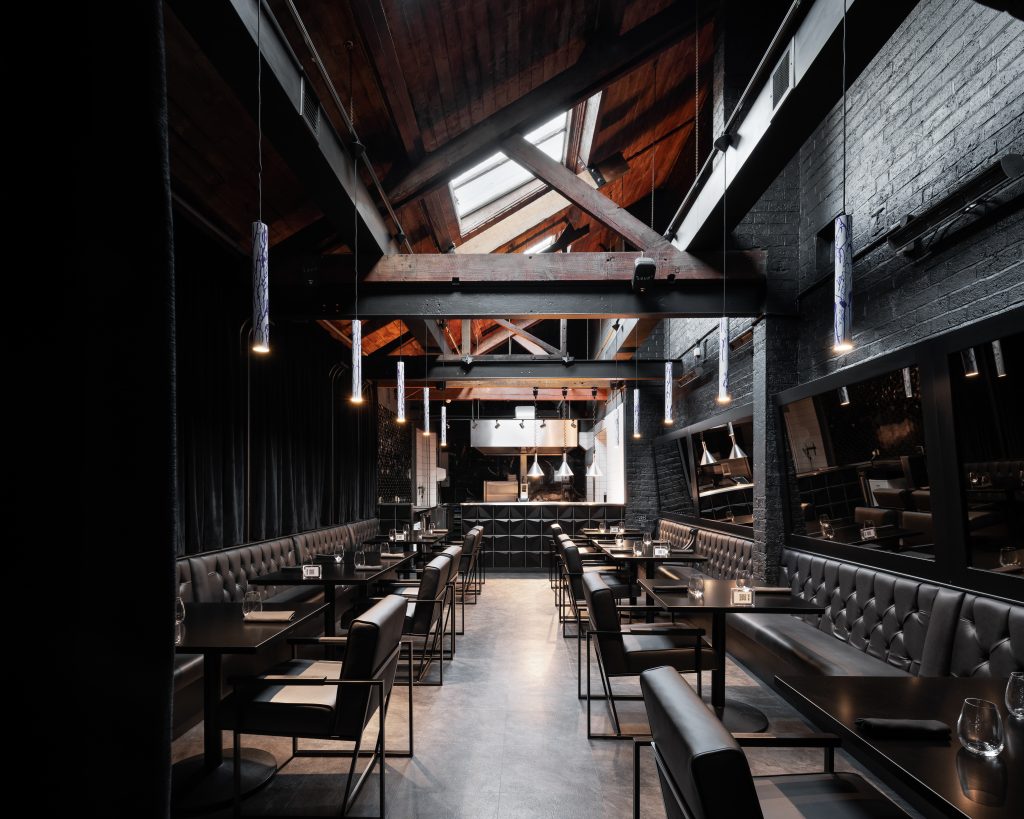 What are your roots?
I was born on a council Estate in Ealing. I am of Indian heritage, my parents having moved to the UK in the 1960s, and a lover of my Punjabi cuisine. Indian food has always been a prominent factor in my career choices, as I always admired my mum's cooking. Wine isn't often the first thought when pairing with Indian food – curry and lager having a long history in the UK. I love a lager, don't get me wrong, but I get a lot of joy from finding interesting pairings for my favourite childhood dishes. Mum makes an awesome lamb curry, which, because of its rich tomato base, pairs really well with a fruity Dolcetto.
What is your birth vintage? 
1984… not related to George Orwell, although in the current climate probably apt! Seems an unfortunate year across the board. I guess the only exceptional vintage from the year is me.
What is the story behind the restaurant's name? 
Chef-patron, Alex Claridge got sued for the original name, so did what any creative would do in the circumstances… put it to a Twitter poll. The Wilderness was the fourth on the list, added only to provide the requisite number of options. It won by 70% and here we are.
What did you learn at Drayton Manor high school?
I don't think I was the greatest academically and knew it was unlikely I'd live up to the stereotype of becoming a doctor, lawyer, or any one of those careers parents dream of for their kids. Food technology was my favourite, for which I got an A*GCSE and managed to flog a few samosas that I "made" to my friends (with more than a little help from mum). My school was very diverse and taught me a lot about different cultures – food was one way we shared that.
What keeps you at The Wilderness? 
It never stands still – the constant question is "what next", and that means there's always learning, development and more opportunity. Alex gives me the freedom to offer a wine list that I'm excited by and which is personal to me – the only criteria is, don't be boring.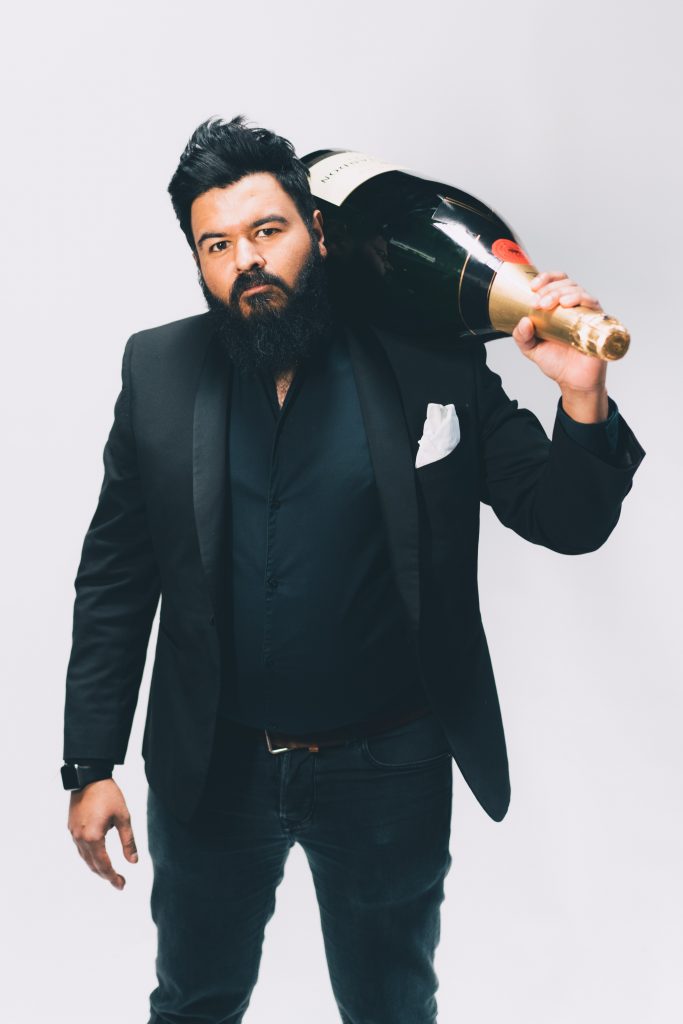 What was the first wine to move you?  
Verget, Vergisson, Pouilly-Fuissé 2002 (tasted in 2004). I was on placement from university and my manager gave me an opportunity to try this. I remember that buttery note and lovely mineral, rich texture. 
What is your go-to guilty pleasure drink?
Carling and banana sambucas! Although I am, of course, partial to Krug Grand Cuvée with my mum's samosas.
Describe your wine list?
Fun and disruptive, with integrity. The list itself embodies that – it's very editorial and punctuated by playful photography, including shots of me pouring Montes Alpha Carménère on myself. It is about bringing my story of wine and filtering that to the guest. A wine list doesn't have to be the traditional intimidating heavy book with long words and large prices. We've got plenty that I love in the cellar that's approachable, as well as a strong selection for those looking for a premium offering and harder-to-find vintages. At the more playful end of the spectrum, we also have a small selection of "hacked" wines – wines that have been "stripped back" and manipulated with bar-tendering and sommelier experience. A fun way of looking at wine. It may be a bit controversial, but from a guest experience it removes a bit of that stigma attached to the world of wine.
What about other drinks?
Head of drinks, Robert Wood has an encyclopaedic knowledge of spirits and has given me an awesome experience, introducing me to some excellent spirits, as well as his own creations. Beyond tasting, he's really helped me understand the structure and history of a drink. Thanks to him, we have an impressive spirits and sake programme that shares equal weight on The Wilderness list, including a 0% ABV flight and a mixed flight that brings together the very best of what Rob and I have to offer.
What wines do you find it hard to get along with? 
I prefer more conventional wines and so I have to admit I am not the hugest fan of the "natural" style. It is such a vague word that has become popular, yet almost a tag that is still subjective. I suppose the minimal intervention aspect is a bit more of the perspective I am not the hugest advocate of, primarily because I don't really know what I am going to get from a bottle. I still list and serve them gracefully and recommend them to the guest looking for something a little quirkier. At the end of the day, wine is subjective – my main job is to make sure everyone has fun, regardless of my particular taste. I also think the food at The Wilderness has transitioned to allow more scope for the wines I like to drink. If you take an experiential approach in a restaurant, as we do, the food and the wine feel more like they're in dialogue. Between me, Alex, Marius, Rob, the whole team, it's a kind of creative feedback loop where the food and drink constantly inform one another and move each other in new directions.
What is it like to work with head chef, Marius Gedminas?
Marius is a very calm and thoughtful chef; he balances out Alex's eccentricities and appetite for wild experimentation. They're both very technical and expert at creating balanced flavours. Expect French style with Japanese and Scandic influences. Marius wants to use the best of the best to make the experience special for our guests – he isn't shy of truffle and caviar! One of the most popular food and wine pairings is our butter poached cod with XO, Ibérico ham and broth finished with seaweed. We pair Rolly Gassmann Riesling, from Alsace. Such a lovely wine; honey, citrus and the balance of sweetness and acidity works so well with the salt and spice on the plate.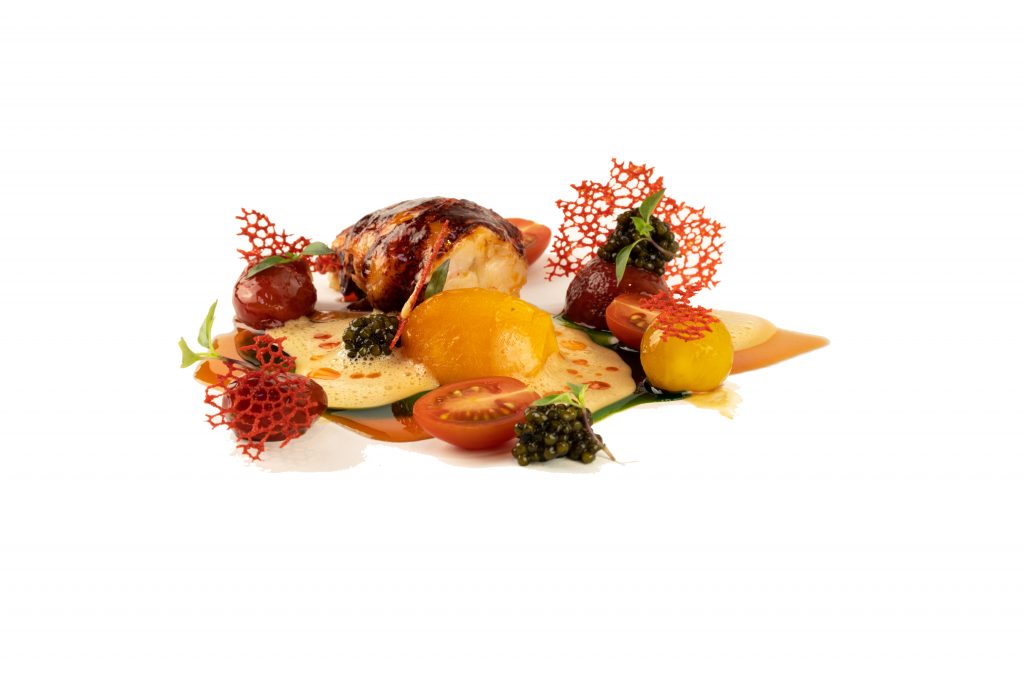 How does the setting at The Wilderness influence the enjoyment of wine?
It is a dark room (black walls, black velvet, smoked mirrors). And intimate with just 22 covers, with an open plan kitchen and loud music, mostly rock and roll. The guests just want to have a good time and I think that the experience is heightened with the atmosphere. Wine is served and delivered in a fun way that is approachable and relaxed. I will always try to deliver the wine flight and encourage engagement, but also without having to "blow the guests mind" with information that they may not be interested in. Let the wine speak for itself sometimes.
Who designs the look of the menus/drinks lists?
Alex tends to be the one behind the ideas – the creative for the current list was his brainchild (his pug and his arse both feature in the photography too). Myself and Rob will take those ideas and refine them in line with what we want to say about the drinks programme here. We work with a team of awesome creatives, including photographer, Thom Bartley and designer, Jack Casling, to give shape to our vision. Stagnation is anathema to us. We're always looking for the next iteration or innovation.
What have the critics said of Wilderness?
We aren't for everyone, and Alex is quick to remind us that that's OK. Over the years the restaurant has certainly attracted a decent number of awards and accolades. I think there was a time Alex and the team were keen to impress the folks at a quite well-known tyre company too. But really, it's about authenticity (which has sometimes led to fairly spectacular blow-outs with the tabloid press). These days we're not a venue focused on a great deal outside of our own practice, the feedback of guests and what excites us.
Tell us something surprising about yourself?
I am slightly colour blind, which does not really help me when assessing wine! And I used to play cricket in my youth and got a trophy for getting four wickets in four balls; left arm over the wicket.
Who should prospective team members contact if they want to join Wilderness?
sonal@wearethewilderness.co.uk
The Wilderness – 27 Warstone Lane, Birmingham, B18 6JQ; 0121 233 9425; reservations@wearethewilderness.co.uk; wearethewilderness.co.uk