Pubs look set to be given the green light to stay open later for three days in June to celebrate the Queen's Platinum Jubilee, with an extended operating hours permit that would see venues able to stay open until 1am.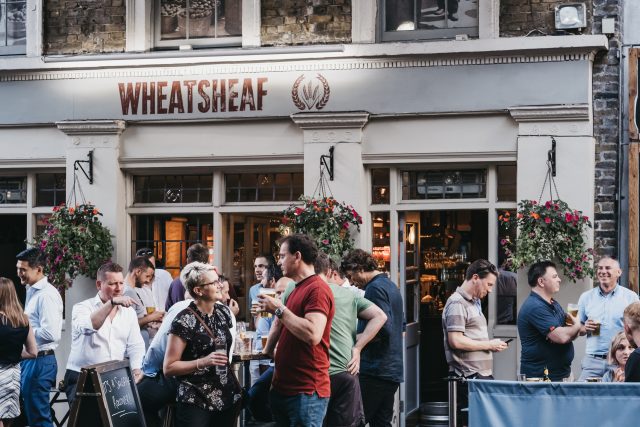 On Thursday 2 June, Friday 3 June, and Saturday 4 June, it is thought that pubs will be permitted to stay open until 1am – a two-hour extension from the usual time of 11pm.
Policing Minister Kit Malthouse said of the proposal, "The Government has consulted on, and will be proceeding with the proposal to, make a Licensing Hours Order under Section 172 of the Licensing Act 2003 to relax licensing hours in England and Wales to mark the Her Majesty the Queen's Platinum Jubilee and to celebrate the longest reigning Monarch in the United Kingdom."
Section 172 of the Licensing Act 2003 allows for extended opening hours at times of local, national or international significance per The Independent.
The plans come as part of a planned four-day bank holiday weekend celebration to mark the Queen's remarkable 70-year reign.
Several products have already been launched to mark the milestone, with Buckingham Palace previously announcing that it was releasing its own English sparkling wine in honour of the Queen's Platinum Jubilee, priced at £39 per bottle.
Meanwhile, a specially-commissioned set of Champagne glasses to mark the Platinum Jubilee sold out the same day they went on sale.
The glasses, which come as a pair, were priced at £120.
This article was originally published on thedrinksbusiness.com and has been reproduced with permission.