The head sommelier of Story Restaurant on expanding the list in line with the expanding premises, a love for Armagnac and how to tame New Zealand Sauvignon Blanc…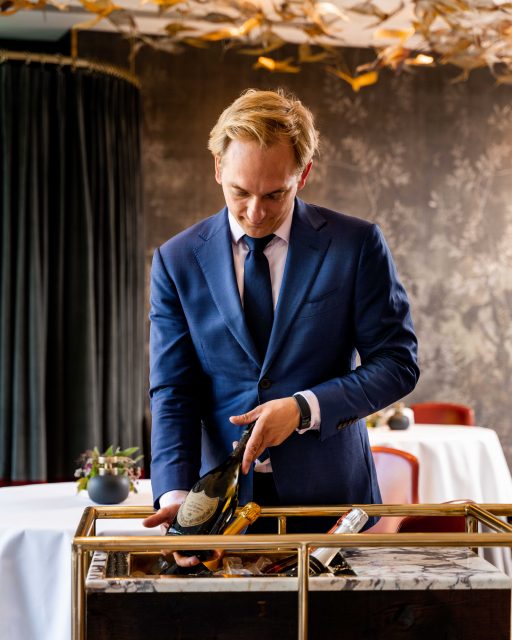 What is your origin?
I was born in 1989 in Leighton Buzzard, a Bedfordshire town known for the "Great Train Robbery". From this vintage, I have tried Château Lafite, Giacomo Borgogno Barolo Riserva, and Deutz rosé Champagne.
What bottle sparked your love of wine?
A great white Burgundy which I tried with my uncle in Canada when I was 19.
Where did you work before Story?
I was "director of hydration" at Twisted Cellar, Bishop's Stortford, and in London, was head sommelier and cigar buyer at Four Degree (RIP), head sommelier for Laure Patry at Jason Atherton's Social Eating House where I refined my cocktail making skills at the Blind Pig bar above the restaurant. I also spent two years at The Ritz, "learning Italian" alongside the otherwise all-Italian sommelier team. My father was a pub chef, too, meaning I gained early exposure to the world of hospitality.
Describe your list?
I buy wines from people I like. The list of predominantly family producers leans towards organic, natural and biodynamic but not funky. Austrian Grüner works really well here, as well as smaller vineyards in the New World, like lighter Australian Grenache.
Does it tell a Story?
Yes, in a way it shows the story of my career, with some classical elements as with our cooking, especially with our head chef coming from The Ritz like I did, so you see bigger name Bordeaux with and age alongside modern elements.
Which territories would you like to expand?
Greece, as a whole, is a country I need to expand my knowledge in. And, as our list expands, I will be providing a healthy boost for the New World.
What is your most seductive pour available via Coravin?
Roagna Montemarzino Derthona from Piedmont which is really special, as well as Domaine Leflaive Sous le Dos d'Âne Meursault.
How many references do you have?
We currently hover around the 350 mark and I intend to bring in 200 more when we add another storey to Story over the summer, to include a whisky and cigar terrace.
What whiskies will you foreground?
Special editions, though not necessarily super expensive ones. Scotch will dominate followed by Japanese malts.
What has been an effective wine pairing with a dish designed by Tom Sellers?
Chef-owner Tom Sellers previously worked at Tom Aikens, Noma and Per Se, while head chef, Tom Philipps was at The Ritz, Per Se and L'Enclume. I rate their pumpkin seed set custard, beurre noisette and maple syrup in an Oscietra caviar sauce with the crisp 2019 Condrieu Les Vallins by Christophe Blanc.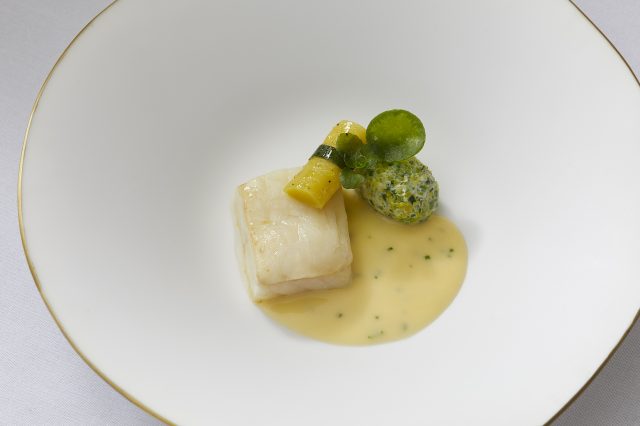 What does he enjoy drinking?
He is a big fan of Burgundy for big Chardonnays and elegant Pinots.
Do you ever match spirits with food?
Yes, in collaboration with the Talented Mr Fox cocktail lab, I have paired the "Caviar Martini" featuring Polish caviar infused vodka and dry vermouth with cooked oyster, blood orange sabayon and caviar. I never understand why sommeliers don't cross the wine/spirits divide. It's all alcohol, guys – we should know both!
Do you prefer Armagnac, Cognac or Calvados?
As much as I love Cognac, Armagnac offers better value – I can actually drink it rather than dream of drinking it.
Do you take low/no seriously?
Yes, I devised a complex de-alcoholised red wine mixed with berries, sage, rosemary, and for longevity, black pepper which even serves as the base of a jus.
Which table at Story is the best in the house?
It's an ongoing argument between table 12 which looks over the restaurant into the kitchen, or table seven which has the best view out onto the main road and garden. For me, it's table seven; I have seen enough chefs for a lifetime!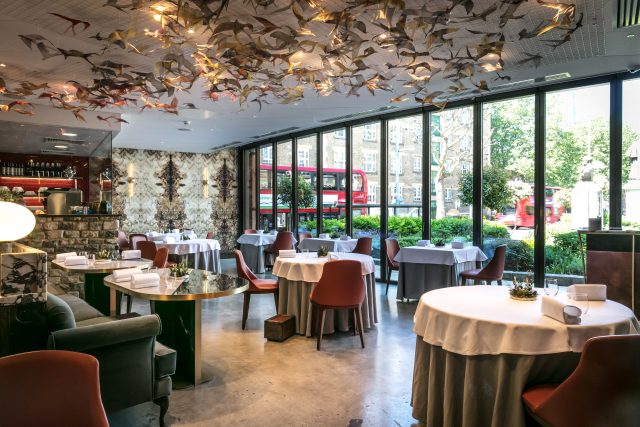 What music is played in the dining room?
A collection of favourites chosen by Michelin starred chefs, amassed over time. We print the playlist on the back of our menus, listing chef and song.
Is it true you'll be overseeing the drinks at a new Mayfair hotel concept come January 2023?
Watch this space!
What are misconceptions guests have of sommeliers?
That we tend to be uptight and stuck-up and are there to force people to spend all their money. We prefer to be down to earth and welcoming at Story and don't want guests to worry they might look silly or say something wrong when talking to us about wine.
What grape do you struggle with?
Varietal New Zealand Sauvignon Blanc. We do list Pegasus Bay's Sauvignon/Semillon though because Semillon fixes the Sauvignon.
What was the last film you saw?
I'm a sci-fi fan and was a geek before I got into wine, so Dune.
And what was your last good read?
"The End of Mr. Y" by Scarlett Thomas offers bigger thoughts about probability and reality.
Are you also a writer?
I have a side project for Rolling Stone Culture Council – writing for them for two years on hospitality.
Where do you dine on your days off?
Hunan – anyone who loves wine should go there. It keeps getting better.
Tell us something surprising about yourself?
I was originally set to go into a career involving economics and politics.
Restaurant Story – 199 Tooley Street, London, SE1 2JX; 0207 183 2117; dine@restaurantstory.co.urestaurantstory.co.uk