The general manager and sommelier at West at The Twelve, Galway, talks to Douglas Blyde about bringing blue wine to Ireland, finding fame as a leading sommelier in Canada, and the simple pleasure derived from a ham and cheese sandwich…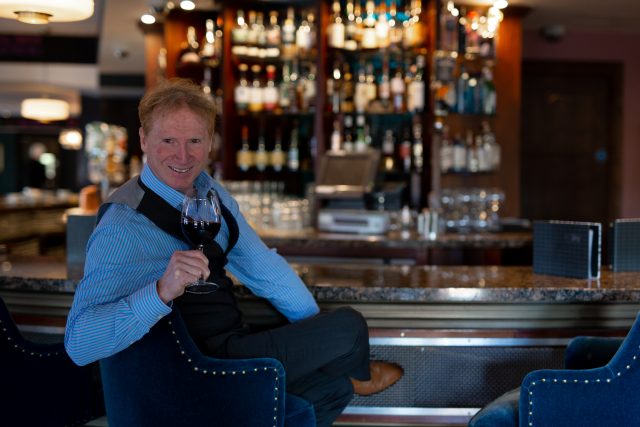 What is your vintage?
1965, from which I have had a Mouton Rothschild and Taylor's Port.
What bottle sparked your love of wine?
It would have been whilst I worked in London and began my "private studies"! Myself and a friend really started exploring and spending our hard-earned money on wine discovery. The wine that did it for me then was a Faustino I Gran Reserva. I have no idea what vintage it was but I suddenly understood the dept of wine.
Where did you work before?
I have worked with Four Seasons in Toronto and London, Le Royal Meridien King Edward in Toronto, The Wedgewood and Fairmount hotels in Vancouver, The Radisson in Ireland and The Malt House in Galway before opening The Twelve Hotel and West restaurant.
How did you become Canada's top sommelier?
It began with my new job as restaurant manager for Chiaro's in The King Eddy. I inherited a massive cellar and needed to quickly and massively up my wine knowledge. My boss and chef, John Higgins lent great moral support. I undertook the Canadian Sommelier course and had a terrific and passionate teacher. He and the colleagues I studied with rubbed off on me and my thirst for knowledge became insatiable. It was a good year of hard study and tastings before the final exam. I graduated top of the whole program in Canada which was a surprise to many as I was a bit of a messer and not the typical wonderful student. With this, I was also awarded the scholarship to the Canadian Food and Wine guild. Following on from this, I was instrumental in setting up The International Sommelier Guild which brought structured wine education to many countries which did not have a formal wine education body.
Describe your list?
Wine lists evolve over time to compliment a restaurant's style and tone, as well as the ever-changing taste of the public at large. Our list here in West is designed to mirror the restaurant's dining menu – sophisticated yet accessible, as well as taking inspiration from around the world. As with our menu, we change our list monthly to reflect the season. Therefore, even our long-time friends may want to take a close look. For any taste, meal or mood, an array of possibilities awaits.
What advice do you give your guests?
Trust us and try a variety you have not tasted before. The grape variety is the DNA of the wine.
What is your most seductive pour available via Coravin?
We were one of Ireland's first restaurants to begin using the Coravin wine preservation system so guests can taste that bucket list bottle! It has to be our last bottle of 1983 d'Yquem
Why is blue wine so seemingly popular in Ireland?
We have made it popular in our offering as we were the first to import it and continue to do so. It's not for everyone being off-dry to sweet, low in alcohol and definitely looks weird (which is why I like it). But we serve it on ice with a slice of grapefruit and have given it a place.
How many references are there?
400 plus. We keep adding and some do not get replaced for various reasons. The list is intended to educate with a kaleidoscope of labels rather than being an accumulation.
What has been a standout wine pairing with a dish by head chef, Martin O' Donnell?
I honestly cannot think of one. It's very subjective. It's for the guest to decide and they have raved about numerous pairings which they say are the best, most inspired and or surprising they have ever had. We just try to do this every night with every opportunity.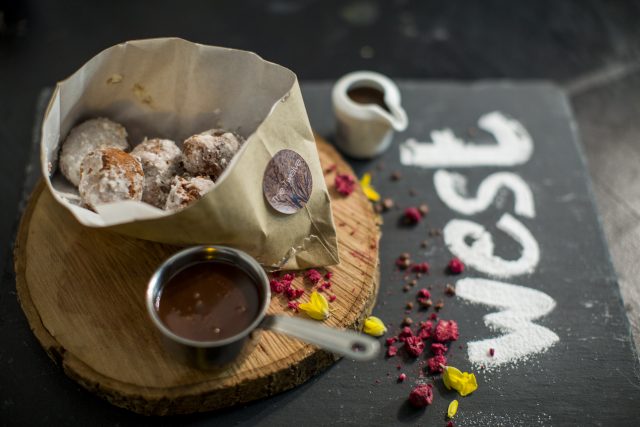 What is he like to work with?
Martin is cool and cool-headed, passionate about showcasing the wonderful produce and producers we have on our doorstep. He keeps a very low profile and focuses on our restaurant's offerings and hence is always here, cooking and guiding his team.
Which are the best tables at West?
Table 90 – for two to six guests, or table 100 for two when taking the tasting menu.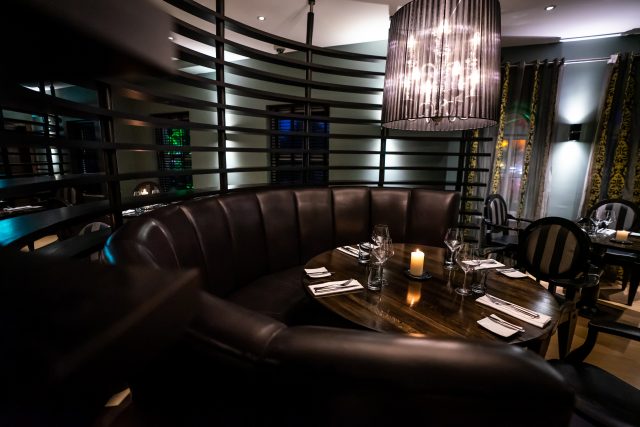 Which style of wine do you find it hard to get along with?
Overall, it has to be natural wine per se. Low intervention is fine but "natural" flies in the face of scientific progress.
Who is the most memorable guest you have looked after during your career?
I have looked after some lovely "famous" guests like Steve Tyler, U2 band members, Sidney Poitier and many others not so nice. My standout pure gentleman and once regular is Oscar Peterson.
What music is played in the "San Fran-style club" dining room of West?
It's a playlist I keep adding to – the backbone is jazz from American songbook classics such as Julie London, Mel Tome and Ella Fitzgerald to pop jazz such as Michael Bublé. Then ingredients such as blues, chilled and chilled out like Thievery Corporation, some select reggae, great remakes from Nouvelle Vague and then sprinklings of everything from U2 to Kodaline to David Bowie. The effect is one of emotive appreciation and just as we pair our food and wine, so too do we pair our music as it is such an essential part of the mix.
Tell us something surprising about yourself?
People are surprised to learn that I'm shy.
What has been your most memorable lunch in the world?
A bottle of white wine with a ham and cheese sandwich on top of Croagh Patrick.
Do you prefer Champagne or Riesling?
Interesting question! I guess if I had to choose between what would be considered the best Champagne and the best Riesling in the world, then I would choose Riesling. If I had to choose the worst of either, it would be Champagne.
What do you look for in potential team members?
A love of people above all else.
West – Upstairs at The Twelve Hotel, Barna Village, Galway, Ireland, H91 Y3KA; 353 91 597 000; west@thetwelvehotel.ie; westrestaurant.ie