After al fresco dining culture found its place on UK streets during the coronavirus pandemic, new laws outlined in the 2022 Queen's Speech confirm that outdoor street licenses and takeaway pints from pubs are among the changes in dining habits that are here to stay.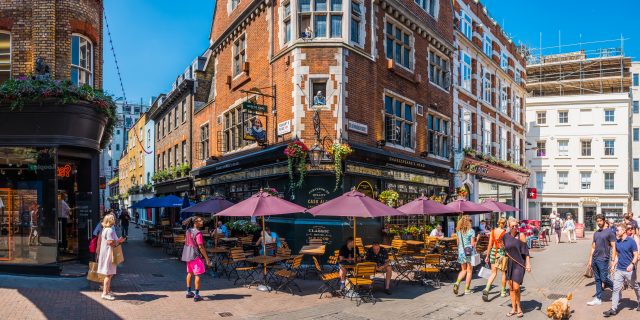 Outdoor 'pavement licenses' provided a much-needed lifeblood to hospitality venues amid the dark pandemic days, and new laws outlined in the 2022 Queen's Speech confirm that they are here to stay.
Under the government's Levelling Up and Regeneration plans for UK high streets, it has been revealed that businesses will be able to apply for street licenses, while pubs will be able to serve takeaway pints and food .
According to gov.uk, "the 'al-fresco dining revolution' will be made permanent, injecting new life into the high street through creating a sustainable process for communities, business and local authorities, making it permanently cheaper and quicker to get a licence for outdoor dining".
Estimates have suggested that each outdoor seat could be worth an additional £6,000 to venues.
Kate Nicholls of UK Hospitality said the move would "bring life back to high streets and towns. It is something that customers have really liked".
To read more about how permanent pavement licenses could help hospitality venues bounce back from a punishing couple of years, click here.