Printing the carbon footprint of each dish on restaurant menus led diners to choose more 'climate-friendly' options, a new German study has found.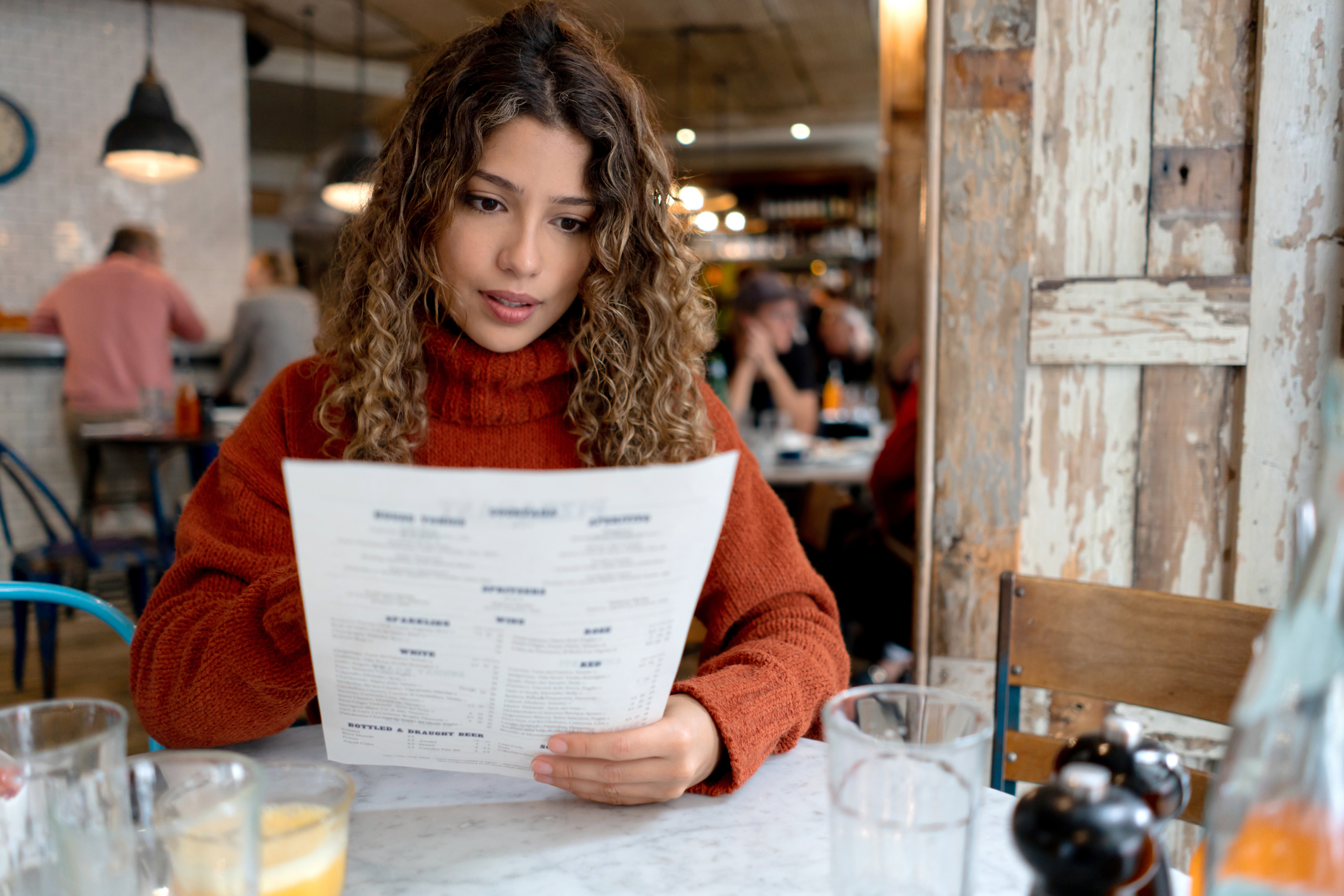 When given carbon footprint information on food menus in a scientific trial, study participants made healthier and less environmentally harmful decisions.
The study, conducted by scientists at the University of Würzburg in Germany and published in the journal PLOS Climate, aimed to understand how restaurants can contribute to climate change mitigation via menu design.
Two types of intervention were trialled during the study. In one instance, participants were given menus on which the most climate-friendly option was set as the default. Alternatively, greenhouse gas emission of each dish were indicated via carbon labels.
The online simulation experiment showed 265 study participants the menus of nine different restaurants, and were asked to pick one dish from each menu.
One example of a dish shown to participants was a couscous salad that could be ordered with beef (high emission), shawarma (medium emission), or falafel (low emission).
Results showed that participants selected more climate-friendly options both when carbon labels were present and when lower emission options were listed as the default.
Emissions dropped by a third when climate-friendly options were the default. On menus where green, amber and red labels were used, greenhouse gas emissions dropped by 13.5%.
From April this year, new legislation forced large hospitality businesses to detail the calories of each dish on their menus.
Findings of the study suggest adding carbon indicators to restaurant menus could help businesses reduce emissions.
Study researchers said of the results: "If we want more climate-friendly restaurant visits, highlighting dish components on a menu can really be an important parameter because it communicates what is normal and recommended. It may also be one of the easiest things restaurant owners can do."