Sitting in your local on a Friday night, have you ever wondered how many other pubs there are with the same name? We have you covered, with the top 10 most common pub names across the UK.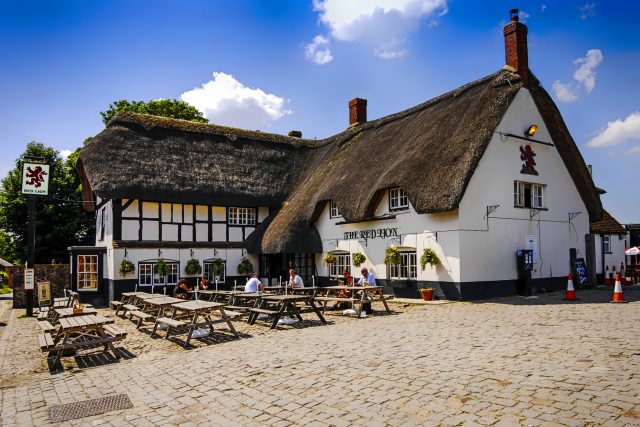 Pub names date back all the way to 1393, during the reign of King Richard II, when they were first ordered to hang a sign outside to make them easily visible.
According to British Heritage, while many opted for something beer-related, a large number of publicans adopted a white hart, the personal badge of Richard II, as their sign. And this tradition has endured, with White Hart pubs coming in at number four in the ranking, put together by pubsgalore.co.uk.
It seems that a number of pub names have royal origins. With 412 Royal Oak pubs across the UK, the name derives from Charles I who, following defeat at the Battle of Worcester, hid in an oak tree in 1651.
Another popular royal name that didn't quite make the list is The Queen's Head, whose sign often features the likeness of Elizabeth I or Victoria.
Modern protocol dictates that reigning monarchs are not to be portrayed on inn signs during their lifetime, so you aren't likely to find any featuring Elizabeth II.
The Rose and Crown name, which ranks 14th with 218 locations across the UK, is a nod to the War of the Roses.
Moving away from the royal theme, The Plough comes in at number five. More common in rural areas, this name is thought to mark a pub located near to where the community plough was kept.
Coming in first place is the Red Lion. According to British Heritage, the origin of the name has been much debated. Some say it dates back to when James VI of Scotland became James I of England and insisted that public buildings display the red lion of Scotland. Others will point to John of Gaunt's badge as a more likely origin.
Either way, with more than 500 examples dotted around Britain, it's clear that one thing people agree on is that it makes a good pub name whatever the origin.
Top ten
1: Red Lion – 529 pubs
2: The Crown – 489 pubs
3: Royal Oak – 412 pubs
4: White Hart – 301 pubs
5: The Plough – 283 pubs
6: Railway – 281 pubs
7: The Swan – 275 pubs
8: White Horse – 271 pubs
9: Kings Arms – 243 pubs
10: The Ship – 233 pubs
Ever wondered about the top beer-producing countries in the world? Click here for a comprehensive list.
This article was originally published by the drinks business and has been shared with permission.