Searches for stays on vineyards in the UK have increased 110% over the past 90 days, as people turn to staycations in the wake of travel disruption at airports across the country.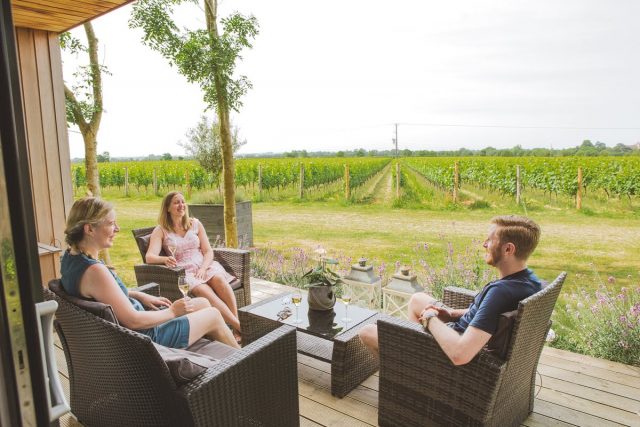 As wine tourism continues its strong bounce back from the dark days of the coronavirus pandemic, it seems as though Brits are keen to soak up as much sun, culture and homegrown produce as they can.
Research from specialist wine cycling tour operator Cycling for Softies has found that Google searches for UK vineyard stays soared by 110% over the last 90 days, with searches for 'UK vineyard' also at their highest point of the year last week.
"Prior to the pandemic, we didn't offer UK tours but launched our current offering in response to the Covid travel restrictions," said Harvey Downward, Head of Cycling at Cycling for Softies.
"However, due to the success of this, our UK vineyard trips are now part of our core product and are definitely here to stay!"
The news will be welcome to online vacation rental giant Airbnb.
The holiday app recently announced the launch a new Vineyard category featuring more than 120,000 stays on working vineyards around the world.
In the UK, Airbnb has partnered with Wine GB to create a series of vineyard stay 'wishlists'.
"Working with Airbnb could not come at a better time for wine tourism in the UK as wine lovers are buying English and Welsh wine and want to find more," said Simon Thorpe MW, Wine GB's CEO. "Producers up and down the country are welcoming visitors and offering a range of exciting experiences from the cellar door to beautiful accommodation.
"Airbnb offers so many different options to stay either on or near vineyards, many of which are located in some of the most beautiful parts of the country. We couldn't be more delighted that there is now a Vineyard category which will open up many more opportunities to discover some of Britain's wine gems."
Read more: English and Welsh wine sales rocket in 2021
Searches for wine see 'huge acceleration' on Google
This article was originally published by the drinks business and has been shared with permission.