A British tourist visiting a beach restaurant in Mykonos was fuming at the extortionate prices after being charged €425 (£360) for a couple of beers and tequila shots and a plate of prawns.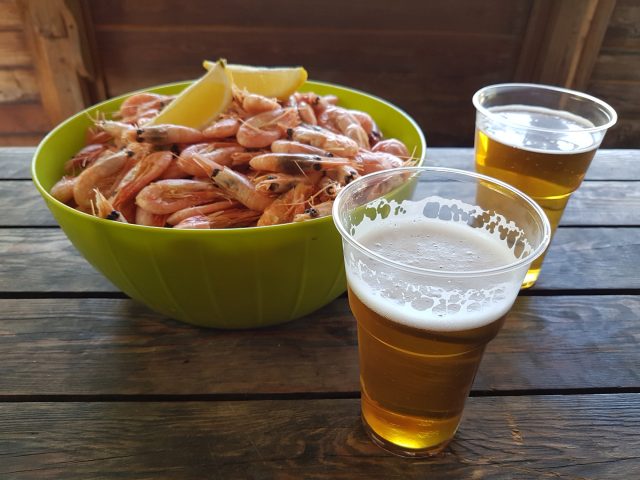 Londoner Jak Kypri was enjoying his sunny holiday on the Greek island of Mykonos, until a bill at a seaside restaurant came, and the eye watering prices of four drinks and a snack was revealed.
The bar, called DK Oyster, is located in the island's town of Platis Gialos. The beachside restaurant is known for extremely high prices, especially for tourists, and boasts a 2.5 star TripAdvisor rating, based on 1464 reviews. It is also ranked bottom out of the 15 restaurants in Platys Gialos.
According to a one-star TripAdvisor review, one unlucky punter was charged €35 for a Diet Coke at DK Oyster, and €40 for a salad.
Despite the warning signs, Kypri told The Sun Online that he was confident that as a Greek-speaker he would get away without being fleeced.
"I thought if they try to scam me I'll tell them to p*** off and give me the real price."
But after ordering two tequilas, two beers and some shrimp for himself and a friend, he was appalled at the staggering price of his snack.
"I told the waiter, 'no, I'm giving you 65 euros at most', and I slammed it down on the table."
The encounter with staff then went sour, The Sun Online reported, and Kypri was eventually able to exit the bar after threatening to call the police.
In other news, internet sensation Salt Bae, aka Nusret Gökçe, has been criticised for the extortionate prices in his London restaurant, ranked as one of the city's worst. One particularly disgruntled customer had racked up an astonishing £37,000 bill at the steakhouse. Read more on that here.
This article was originally published by the drinks business and has been shared with permission.