French-run, Hong Kong-based company LQV Group  has opened Terroirs by LQV, a new wine bar and lounge in the heart of Central.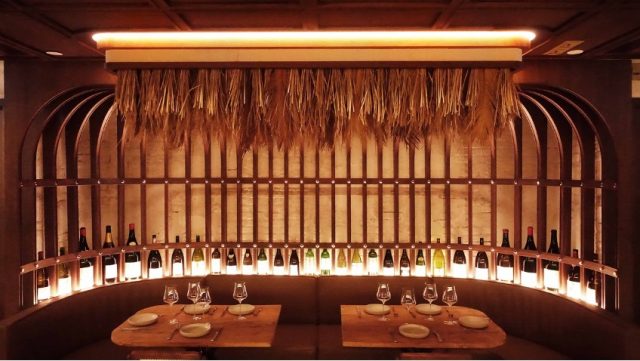 With a vision of celebrating French wines and artisanal producers, Terroirs is the latest dining concept from LQV Group, the company responsible for numerous specialist wine and food shops in Hong Kong.
The relaxed wine bar spans two terraces, a bar and dining area above Lyndhurst Terrace in the city's Central district. Open from 3pm through to 12am from Tuesday to Sunday, the bar hopes to offer a premium wine experience with a "Michelin-starred wine list", without the Michelin prices or requisite ceremony.
With more than 2,000 wine choices, 300 bottles are priced below HK$500, while others retail for right the way up to HK$220,000.
Biodynamic, organic and natural wines feature prominently on the list which represents the culmination of the team's decades of experience and carefully cultivated relationships with French wine producers.
Founder Hugues Rondouin, director of LQV Group, explains: "'Terroir' refers in part to the soil of a region, but it speaks to so much more: a unique locale where wine is produced, a sense of place – but also uniquely French characteristics. We're proud to celebrate the unique savoir-faire of French winemakers and artisanal producers, both in France and here in Hong Kong, through our best-in-class wine list and food."
LQV was founded as a wine bar and bottle shop in Paris in 2010, with the first Hong Kong location opening in Wan Chai in 2014. It was the first of its kind in the city back then and since then it has sold world-class wines at fine-dining restaurants throughout the city.
After that, a Central location was added in 2015, LQV Singapore opened in 2016, and more retail locations expanding into French fine foods, such as cheese and gourmet meat, followed shortly thereafter.
Terroirs by LQV is the group's next stage of evolution, a culmination of over a decade of experience, offering a new kind of setting to enjoy French food and wine.
Rondouin explains how food adds further to the Terroirs by LQV experience: "We are first and foremost a wine bar, with our focus proudly fixed on the finest fruits of the vine. But naturally, we are also food lovers, so our dynamic young team continues with French cheesemakers, bakers and butchers, who ensure that the finest quality cheeses, and charcuterie are also available to pair perfectly with our wines."
With food available from 3pm – and lunch set to launch soon – guests will be able to choose from classic French plates, such as pissaladière, the famous anchovy and onion tart from Nice, or pâté en croûte, made entirely in-house with Noir de Bigorre pork and Maison Samaran foie gras.