The 55th edition of Le Taittinger International Culinary Prize, named in honour of Champagne house founder Pierre Taittinger, is now open for entries.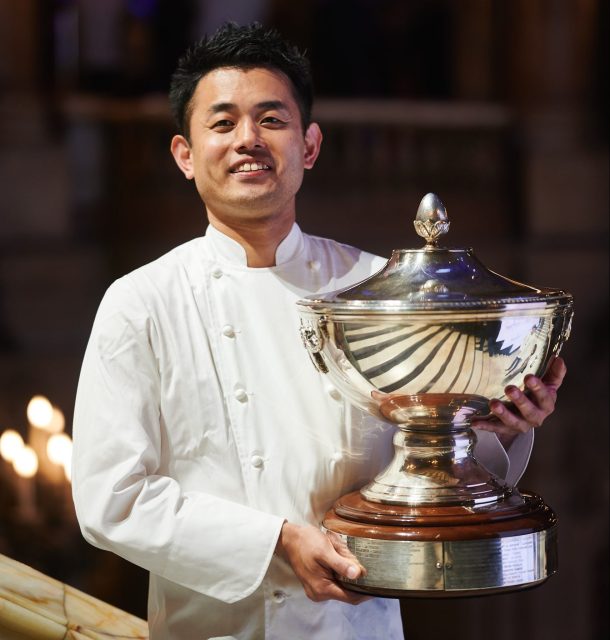 Founded in 1953 by Claude Taittinger as a tribute to his father, Le Taittinger seeks to find the best, most technically proficient chefs from around the world, pitting them against one another for the grand prize.
Since 2000, the competition has centred around a 'hero ingredient', and for this upcoming edition the contestants must create a delicious and visually spectacular dish celebrating pork.
The national competitions will be held in the UK, France, Belgium, Germany, Japan, the Netherlands, Sweden, Switzerland and, for the first time, the USA. The winner of each national competition will take home €2,400.
These national winners then compete, as judged by some of the world's finest chefs, in the international final for the grand prize of €20,000, the trophy and a Jeroboam of Champagne Taittinger. The runner-up receives €5,000 and third-place gets €2,500.
Previous conquerors of the competition, otherwise known as the "Everest of Gastronomy", include Joel Robuchon and Bernard Leprince.
Vitalie Taittinger, president of the eponymous Champagne house, said that she was "exceptionally proud" to support the prize: "We want more than ever to celebrate the flair and talent of the chefs at the top of their game. Le Taittinger invites the most gifted people from kitchens around the world to draw from their culture, roots and history."
UK chefs between the ages of 24 and 40 (who have a minimum of five years of professional kitchen experience) have until 7 October to submit their recipes with photos. For an entry pack, email Emily Reay, Taittinger brand manager at UK distribute Hatch Mansfield (emilyreay@hatch.co.uk) or UK director for Family Taittinger, Kevin Mckee (kevinmckee@hatch.co.uk).
This article was originally published by the drinks business and has been shared with permission.