The drinks trade is showing positive signs of recovery after the last two years, as average sales by value in pubs, bars and restaurants across Britain were up 4% in the week to 6 August compared to 2019.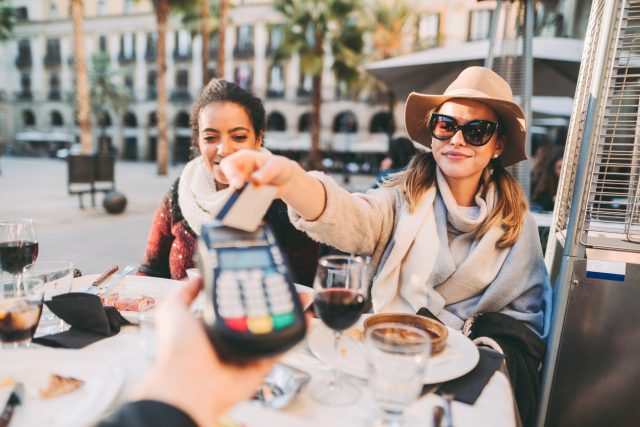 The latest CGA by NielsenIQ's Drinks Recovery Tracker has revealed that on-trade drinks sales saw the best average value growth in early August since the Platinum Jubilee weekend in June this year.
God weather combined with major sporting events like the Euros final and the return of the Premier League are thought to be responsible for the spike in sales.
Jonathan Jones, managing director UK and Ireland for CGA by NielsenIQ, explained: "An exciting week on the football pitch has helped to deliver a great start for drinks sales in on premise in August."
And when it comes to popular drinks categories, cider is on the up with 12% growth on 2019 figures. Spirits are close behind with 10% growth, followed by beer (5%) and soft drinks (5%). Wine, however, continues to see a decline in sales, down 11% from three years ago.
Jones believes that with temperatures due to soar, "the appetite of casual consumers, holiday makers and day trippers will hopefully deliver strong August results".
As energy prices and inflation rates continue to soar, the sector is not out of the woods when it comes to recovery. The on-trade industry is calling for more government support to deal with increasing pressures, at a time when leadership elections mean two candidates are vying for votes where they can.
UKHospitality has written to the Prime Minister to call for emergency action on the stresses affecting pubs, bars and restaurants at this time.
"Parliament may be on recess, but UKH is not, and neither are the challenges facing hospitality," the organisation said in a statement.
UKHospitality has led other trade bodies (Music Venue Trust, Night Time Industries Association, BII and BBPA) in writing a letter to the current Prime Minister and Secretary of State for Business asking for a package of support for the sector. You can read the open letter here.
This article was originally published by the drinks business and has been shared with permission.