Stellenbosch Wine Routes will hold its first ever 'Sommelier Bootcamp' in September, in a bid to educate wine professionals about the region's terroir.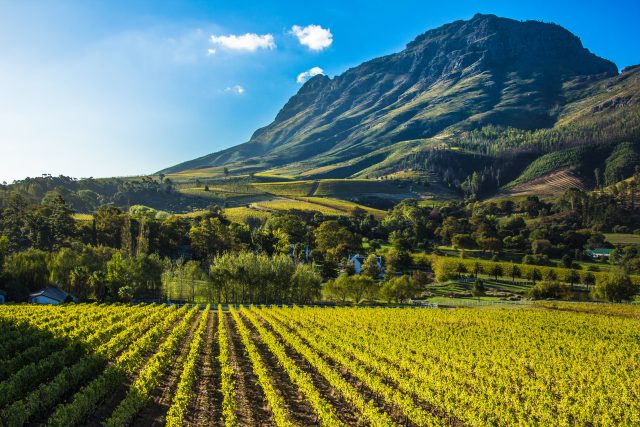 An intensive five-day course aimed at sommeliers, hospitality professionals and wine media across South Africa will take place for the first time in Stellenbosch in September. The aim is to immerse sommeliers in the stories of the region and enlist them to help spread the word about its micro terroirs.
Covering tutored technical tastings, as well as site visits with producers and experts, bootcamp attendees will complete a practical exam at the end of the course in order to earn their Stellenbosch ambassador's pin.
The region sees sommeliers as being the ticket to opening up conversations about Stellenbosch wines.
"It's our job to tell people the story and create a value proposition for someone or for something [like Stellenbosch wine]," said Spencer Fondaumiere, chair of the South African Sommeliers Association. "Marketing terroir will increase price points and value."
The bootcamp was cooked up by Stellenbosch Wine Routes, partly because the biggest wine producers with the highest budgets have thus far been the ones to tell the story of Stellenbosch. Smaller producers often lack the platform to push their wines and heritage to the fore.
"There are so many wine brands," said Thomas Webb of Stellenbosch wine producer Thelema. "We need to do everything we can to promote our wines. And our terroir is the most obvious one. It's important to look at the wards of Stellenbosch and promote them. The more we look at the smaller level, the more we push up the whole region and country. Now is definitely the time for specialisation."
The Stellenbosch Wine Routes Sommelier Bootcamp aims to equip sommeliers, buyers and retailers with easily accessible facts about Stellenbosch and its wines, covering topics such as the history of the region, terroir on a microclimate level and its influence on specific expressions of Stellenbosch grown varieties.
"Quite frankly that information isn't out there," said Fondaumiere. "There's no one beating the drum for the different wards in Stellenbosch and saying this is what we're good at and this is what to expect. If you're trying to gain information, there's not much, other than lived experiences which may or may not be correct."
The bootcamp aims to create a single, relatable story on the region's typicity. "Stellenbosch is a recognised quality brand in key markets, but it is much more exciting to learn about the region in an immersive experience," said Elmarie Rabe of Stellenbosch Wine Routes.
Wine, hospitality and media professionals can apply to take part in the bootcamp at somm.wineroute.co.za by the 2 September. A second bootcamp is planned for November.
This article was originally published by the drinks business and has been shared with permission.