Her Majesty is rumoured to be opening a pub on her Sandringham Estate, Norfolk, and is recruiting for someone to run the royal drinking den.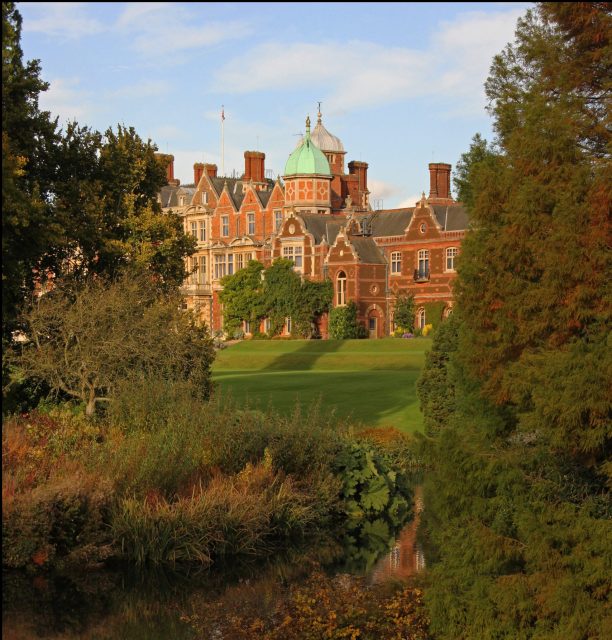 It's no secret that the Queen is partial to the odd drink, but now the monarch is gearing up to open a pub in the heart of Norfolk's Sandringham Estate, one of Her Majesty's most cherished residences.
The pub itself will be based on the site of a former social club, which was opened by the Queen's great-grandfather King Edward VII, but which had to close down after membership dwindled following Covid.
Now, estate agents Landles is looking for someone to take over the establishment and re-launch it as a pub with a different look and feel.
According to the estate agent's listing, the former club is "full of character and occupying an elevated position" overlooking the estate's church, with "tremendous panoramic views over the adjacent farmland and the wide blue skies of north-west Norfolk".
The building itself dates back to 1844, but the royals are reportedly hoping to bring someone in who can modernise the drinking hole and restore it back to its busy heyday, and get the bar buzzing again.
Watch: five of the oldest pubs in the world still open today
It means, should the Queen fancy heading out for a drink, that she will not have to travel far, though a secret booze tunnel connecting St James' Palace to a cocktail bar in Mayfair is rumoured to speed up journey time at another of her properties.
The new pub will join existing royal drinks offerings, including a sparkling wine sold through the Royal Collection Trust and a beer made using plants grown on the Sandringham Estate.
In November 2021, a Royal Warrant was issued to Dubonnet, one of the Queen's favourite drinks, meaning its bottle is permitted to feature the words "By appointment to HM the Queen", alongside an official crest.
Meanwhile, Charles allegedly has some rather specific demands for his daily gin and tonic, which wife Camilla has branded "ridiculous".
This article was originally published by the drinks business and has been shared with permission.