Leaving the Mayfair institution after six years, the publican told WLC about what makes a great pub, the challenges the hospitality sector faces, and what's next for him.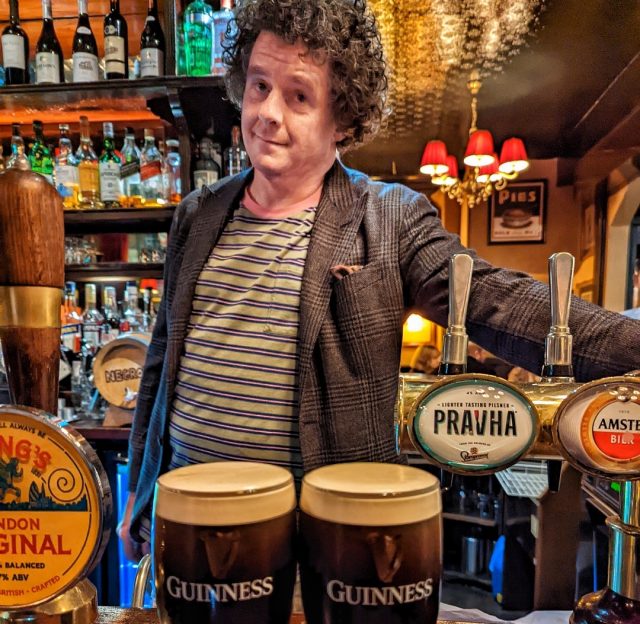 Rogers announced on 24 July that the next week would be his last at the Young's-owned pub and steakhouse. Though the establishment has a history stretching back to 1952 (and there has been an inn on the site since the 15th century), under Rogers' management The Guinea Grill achieved widespread recognition for the standard of service.
Reflecting on what makes a brilliant boozer, Rogers told WLC: "Great pubs are individual and unique, it's difficult to compare one great pub to another. They all have history and heritage, and they exist for stories to be told and to be listened to. A good pub will always have a good landlord, innkeeper or publican in charge…While they always serve good food and drink, actually what they deliver is a sense of belonging, a guarantee of comfort, safety, and good memories of time well spent."
Indeed, when asked if he has a favourite memory from his time there, Rogers said: "It's all of the memories. I think we're in the memories business. We created great ones every single day, We share them with our customers suppliers, stakeholders and guests. I think that's why it had always been such an incredibly successful and fun business."
However, since he joined The Guinea Grill in 2016, Rogers has noticed a shift elsewhere in the pub sector: "I think that managers who work for the medium and bigger pub companies have seen a huge squeeze on their time, because of the constant and never-ending admin that comes from computers. HR, compliance, stock control, finance, accountability, marketing and admin are often seen as more important than process or looking after team and guests."
He believes that these pressures can cause some businesses to overlook the essence of hospitality itself: "I think many managers, particularly in small to medium sized businesses, are squeezed so hard by the constant drive towards more efficient profitability that they suffer. So do the customers and then the beauty and fun of the whole business gets strangled."
A lesson Rogers took from the pandemic was: "…there is never a plan that's going to work forever, the plan that works this week could be very different from the one that we embark on next month."
Despite the challenges of the last couple of years, Rogers has secured his spot in the pantheon of London's hospitality heavyweights. Tributes have poured in from chefs and critics alike, with Angela Hartnett calling him a "true gentleman", while Tom Parker Bowles said "it won't be the same without you".
But as one pub door shuts, another opens. Though he can't reveal details of his future plans "until everything is nailed down", Rogers said: "I'm very fortunate to have an incredible business partner who gets on very well with me. We have a project in place to open one great pub."
This article was originally published by the drinks business and has been shared with permission.