From Wine List Confidential 2022, Douglas Blyde takes a closer look at The Terrace on the Isle of Wight, which was commended for being "One To Watch"…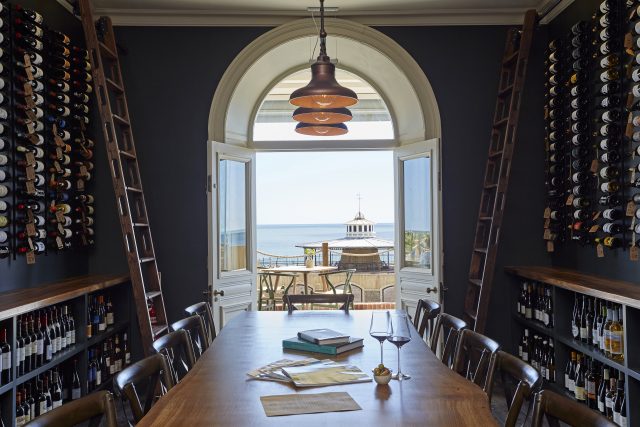 Three weeks after opening in summer 2020, Andy Lynes rated The Terrace as one of the UK's best beach cafés and restaurants in The Times. Located harbour-side above the Wightlink ferry terminal, the busy venue celebrates the produce of the Isle of Wight, from tomatoes, garlic and cheese, to crab, lobster and venison. Of the latter, operator, Tom Fahey sees merit in whole butchery, with a two-year-old male deer "culled due to stunted antler development," converted into five cuts, simultaneously appearing on the menu.
An accidental, but exceptional restaurateur, Fahey rapidly upgraded the culinary and vinous offer at The Terrace (formerly "Yarmouth Spice") having considerable form from working as a professional restaurant inspector.
Given The Terrace caters to 300 covers daily, rather than resort to the island's "winebulance", Fahey must ensure liquid supplies are well bolstered. "We can't do just-in-time orders because of the ferry timetables," he notes. To this end, Fahey has been known to put out an "SOS" via social media. "I had to put a post on Twitter – 'can anyone pick up wine, I'll pay the ferry and you can have a bit of lunch…'"
Other than being a tremendously fluent responder to arguably unfair TripAdvisor reviewers, little seems to delight Fahey more than seducing dyed-in-the-wool guests into less familiar territories, his list core being divided into "classic" and often deliberately cheaper priced, "quirky" bottles. Hence, the suggestion they explore South African Cinsault from Radford Dale, "which is almost rosé, a bit natural, but not too much," in lieu of Beaujolais.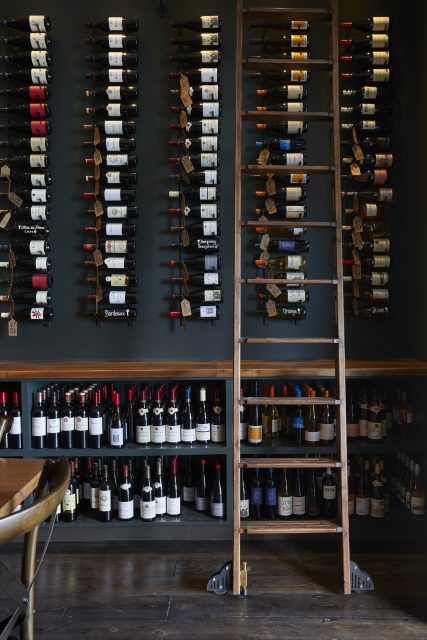 Meanwhile, bringing together "special wines in small quantities", The Chairman's Cellar honours Fahey's father-in-law who is a co-owner, Philip Keen – former Yarmouth Harbour Commissioner. This could include decade old Dauvissat Chablis, quarter of a century old D'Arenberg The Foot Hall Shiraz, as well as a comparison of Châteauneuf du Pape from Pierre Usseglio and Cote de L'Ange. Crucial, here, is bottle age. "I can't stand seeing young Châteauneuf or Bordeaux on menus," says Fahey, who believes it is "wasteful" to attack fine wines young. Also note the "Little Corner of England" section which could include Tillingham fizz. Of the latter, Fahey realises, "putting pét-nats in here can be quite dangerous," hence his other project…
Being "a safer environment for low-intervention stuff" is Tom and wife, Ashley's other project: The Terrace Rooms & Wine, being a six-bedroom hotel with wine cave, coffee shop and "off-season" restaurant at Ventnor seafront. This destination 12-cover dining room operates just four nights per week, autumn to April with even greater interest taken in locally reared grass-fed Longhorn cattle, saddleback pigs, freshwater bay shrimp and greens from small-scale growers.
Fahey also plans, presents, and cooks at The Terrace's wine evenings, such as "Chardonnay of The World" which featured "a liqueur de Chardonnay from a 70cl bottle", while "Inspired by Mexico" saw "masa" crumbed cod with mole verde meet Ovum Big Salt from Oregon. "People are captive on those nights, so I can be more experimental…"
Best For:
Nautical views
Chairman's Cellar
Wine dinners
Prime island produce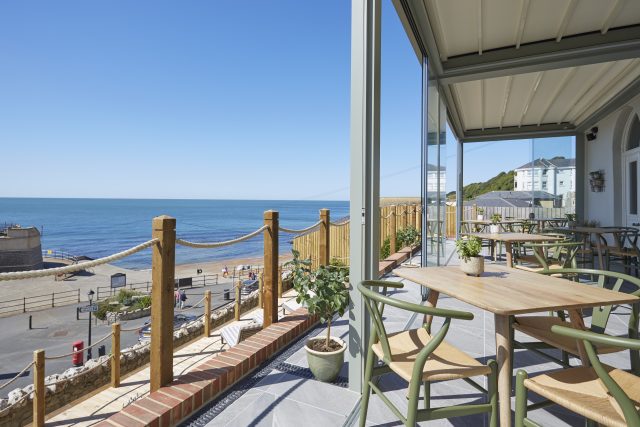 The Terrace – Quay Street, Yarmouth, Isle of Wight, PO41 0PB; 01983 303013; bookings@theterraceiow.co.uk; theterraceiow.co.uk
Wine List Confidential, which evaluates 100 restaurants and wine bars, five members' clubs, and five pubs, which are united in taking the pleasure of wine seriously, is out now – to purchase visit: https://www.thedrinksbusiness.com/2022/06/the-wine-list-confidential-2022-guide-is-now-available/
Read also: Best restaurants for wine in 2022: Cail Bruich, Glasgow
This article was originally published by the drinks business and has been shared with permission.