The iconic British pub in London's Fitzrovia, The Carpenter's Arms, has officially reopened following an extensive refurbishment.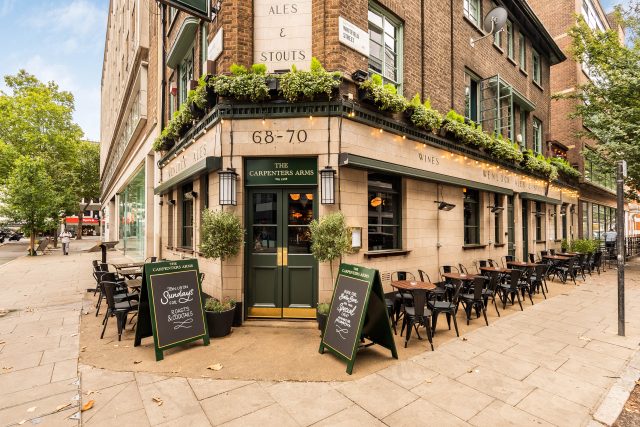 The pub, which has been updated and revived while keeping its traditional look and feel, now features new soft furnishings and a taproom-like design.
The Carpenter's Arms, which is near London's Tottenham Court Road, is renowned for its rooftop terrace, a rare find in the Fitzrovia area.
In terms of continuity, the venue will continue to host its popular quiz night on Tuesdays, plus guests can still enjoy pub favourites such as fish and chips, steak burgers and a range of Sunday roasts.
New to the menu will be an updated sandwich deal, which will run every weekday with a drink offering to meet the demands of people working nearby looking for lunch.
Speaking about the refurbishment, the general manager at The Carpenter's Arms, Silvia Vahu said: "The team is very happy with all the changes made in the pub, we all love the new designs and the small elements added like the artwork on the walls or the vintage back-bar displays."
She added: "We think our long-time regulars will especially appreciate the changes made to the pub they know and love, but also feel like the new designs and menus will attract a few new faces, who we are thrilled to welcome into our pub."
Visitors will also find a wide selection of craft beers, ciders on The Carpenter's Arms' drinks menu along with a new range of cocktails now newly available.
This article was originally published by the drinks business and has been shared with permission.