In what could be a scene repeated across the UK as the cost of running hospitality venues soars, one pub owner has abandoned printed menus altogether due to continuously rising prices.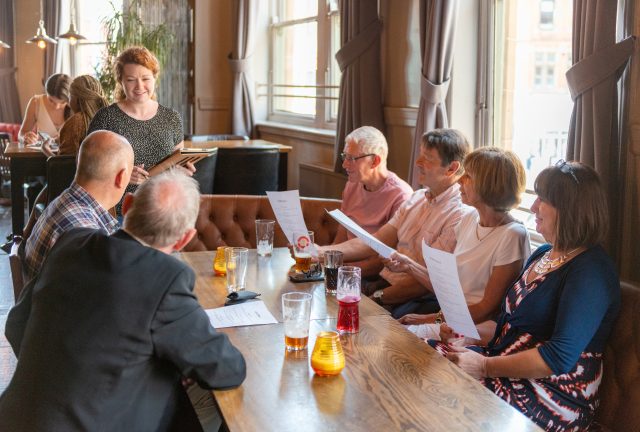 Abbie Marshall bought the The Buck in Thornton-le-Dale, North Yorkshire, in September 2021. Though she may have missed the challenges lockdowns brought to the hospitality industry, she now faces the prospect of an energy bill 300% higher than the previous one, as well as sustained food supply issues.
Speaking on Sky News' Sophy Ridge on Sunday, Marshall said: "If we were to plan and physically print a menu, I can guarantee that in three to four weeks a lot of those prices would be obsolete."
Instead, the pub is using specials boards to chalk up its menu, though Marshall is concerned with how regularly prices have to be wiped away and rewritten as costs mount: "I think the scary thing is how quickly it changes. That's definitely something that's sort of really hit home for me is the speed in which it changes."
While the act of replacing paper menus with a board is not startling in and of itself (menu boards and QR code-linked digital menus became a fixture of the pandemic), it is symptomatic of an increasingly worrying situation for pubs.
In July, Marshall wrote a piece for i News about the perils pubs face in the coming months, particularly those in historic buildings: "I am already wondering how we will afford to heat our 18th century stone building in winter, when prices continue to rise, and our customers have less money to spend. Without a reduction in energy costs or cut to VAT for hospitality businesses it's difficult to see how we'll keep going."
Although there are small ways that pubs can save energy this winter, the British Beer and Pub Association (BBPA) has called for action from the Government. New Prime Minister Liz Truss is expected to announce an energy package tomorrow to mitigate the crisis.
This article was originally published by the drinks business and has been shared with permission.