Douglas Blyde speaks to this year's victor of the Best UK Sommelier competition on his role as the head of wine for Inn The Park, Winchester…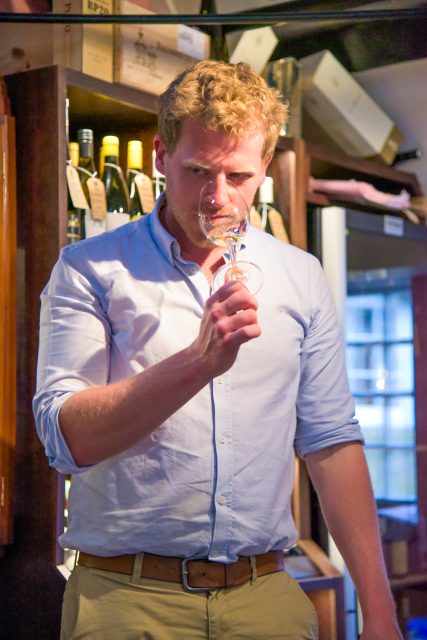 How did you come to wine?
A glass of the current release 2009 Tignanello in a small Enoteca in Florence in 2012 sparked a flame within me; WSET level 2 stoked the fire, and in 2013, I moved into wine full time at Lime Wood hotel in the New Forest
What is your vintage?
1991, being a year best described as "challenging". And my terroir is the South Downs, which is probably why I love sparkling wine so much.
Where did you work before?
My career has always been in and around the South East of England. I grew up working in pubs, and have a true fondness for this great British institution. I spent most of my twenties honing my craft at Lime Wood. Working with head chefs, Luke Holder and Angela Hartnett, and with two great head sommeliers, Louise Gordon and Sergio Benito, taught me lessons in passion for product and dedication.
I also had the pleasure of working pop-up evenings with some of the greatest chefs in the country, there, including Michele and Emily Roux, Nathan Outlaw, Tom Kerridge, Marcus Wareing, Lisa Allen and Paul Ainsworth. I then spent a brief spell at The Wild Rabbit, Oxfordshire, at the time run by Nathan Eades.
Working with a restaurant that sourced all possible produce from the farm literally next door taught me a lot about provenance. After this, I spent some time as the General Manager of Wilding, Salisbury. Working closely with owner, Kent Barker taught me about problem-solving and situation management, coming up with ways to creatively and effectively rise to different challenges.
What bottle would you reach for if the nuclear button was pressed?
I would take two bottles – if it is the end of the world, why not? 2008 Comtes des Champagne by Taittinger to age in bunker, and a bottle of Miani Chardonnay from Friuli to drink while I ran to the bunker!
What style of wine don't you get along with?
I have always had a strong belief in subjective tasting and I am happy to try wines that frequently I don't enjoy: it is important when developing as a sommelier to taste everything regardless of your enjoyment. It is all about context!
What is an interesting wine and food match at both Inn The Park and Chesil Rectory?
At Inn The Park, head chef John Harrison's passion is meat. The 35-day-aged rib is a signature. Ageing meat introduces more savoury characteristics and helps give really tender results. With this in mind, I love to pair this against full-bodied wines which replicate the savoury character, such as Domaine Courbis St. Joseph, which is packed with dark fruits, coffee and brisket flavours. Perfect for the coming autumn and winter nights.
I have taken up residence at Inn The Park, working to develop the retail aspect of the business and introduce some style, flair and interest. We have an eclectic selection!
At Chesil Rectory, head chef Damian Brown serves our homemade gnocchi, with charred spring onions and tenderstem broccoli with tomato consommé. This dish is great for the warmer summer days, its herbaceous notes making it great with our 2011 Blanc Fumé de Pouilly by Dagueneau.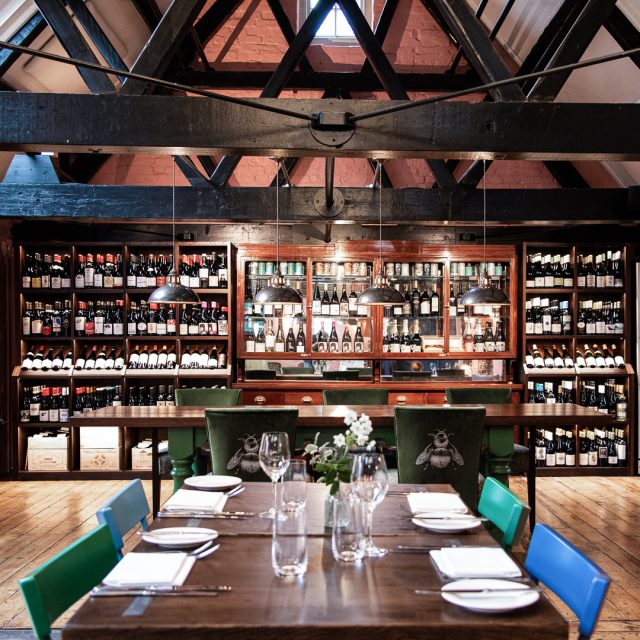 What is it like working at such historic venues?
A real privilege. Inn The Park is based in a site connected with Alfred The Great, with over 1,000 years of history. Chesil, meanwhile, is the oldest house in Winchester built around 600 years ago. It is amazing running service and thinking about all the people who have passed through and the experiences they had.
How do you use Coravin?
Coravin is a great tool. But I think the best single use is to serve the same wine from different vintages. This allows you an amazing opportunity to see how a wine develops and understand the differences in the vintages.
What style would you like to see more of on your lists?
I have a keen love of Italian wine and always bring more of Italy to a list. However, with a site that is classic, and a site that is current, I am always working to introduce more modern wineries and styles. For instance, the most recent addition to the list at Inn The Park is Tim Wildman MW's Lost in a Field Pét-Nat "Frolic".
Is your role predominantly to inform, educate and entertain guests, to make money for the business your work with and yourself, or all of these?
My role encompasses all of these elements. Day to day I reside in our Wine Room, a retail wine shop and small plates restaurant. But I also host wine events across all our sites and run training events for all of our staff.
What has been an embarrassing service mistake?
During an exclusive use for a prestigious hedge fund management firm at Lime Wood a guest wearing a full-length white ball gown stood up suddenly. As I stood back I smashed a hole into a magnum decanter I was holding. Without any better ideas, and not wanting to spoil the guest's dress I stood there and hugged the decanter to my chest while the entire magnum contents emptied down my front. Not the best way to start dinner!
How would you handle a spectacularly drunken guest?
Always a difficult topic when you work in alcohol retail. The most important situation is to remain calm and in control. It is important not to give the guests any extra reasons to become agitated. My wife works as a paediatrician in the NHS and we have talked about confrontation management in depth. It is important to stand your ground and if it gets aggressive or violent call for backup.
Tell us something surprising about yourself?
Before I found wine, beer was my big passion. I worked in pubs managing and preparing cask ales and I would often be happier with a pint of best over a glass of wine.
What do you do on your days off?
Studying is essential to stay current in the world of wine. So a lot of the time I will be buried in a wine book. However, with a wife based in the NHS, we try to relax and spend as much time in the New Forest or down on Lymington river on a paddleboard.
If you could have a superpower, what would it be?
Super speed. Being quicker in hospitality is never a bad thing.
Would you prefer to share a treasured bottle with Frank Sinatra, James Lance or Jennifer Lopez?
Got to be Frank. And it needs to be a bottle of super smooth American wine. 2004 Duckhorn Howell Mountain Merlot comes to mind.
What is your motto?
"You're only as good as your last service."
Inn The Park – Abbey Mill, Colebrook St, Winchester, SO23 9LH; 01962 678100; hello@innthepark.co.uk; innthepark.co.uk
This article was originally published by the drinks business and has been shared with permission.