Nusret Gökçe, better known as 'Salt Bae' to his 49.1 million Instagram followers, has received backlash after he shared a bill from diners who spent AED615,065 (£140,584) at his Abu Dhabi restaurant.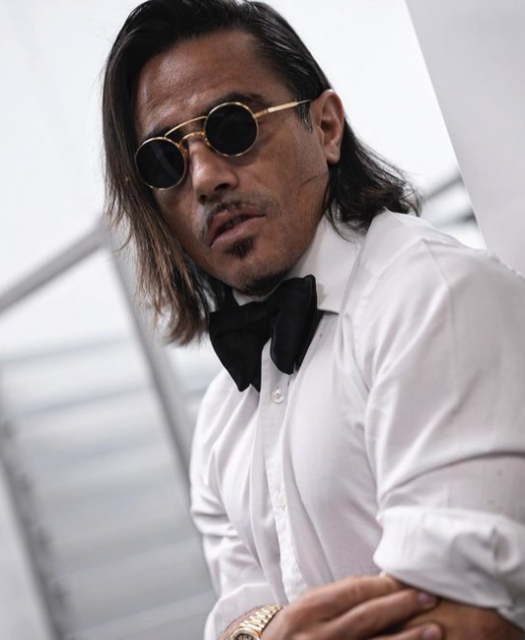 Though there are restrictions on drinking in the United Arab Emirates, the biggest part of the bill came from the wine. The thirsty diners ordered five bottles of Pétrus (vintage unspecified) for AED325,000 (£75,074), as well as two bottles of 2009 Pétrus for AED100,000 each (£23,009) and a bottle of Château Margaux for AED15,500 (£3,566). Perhaps the real shock is that a Heineken cost AED55 (£12.66). Though Louis XIII Cognac is on the bill, the price and amount is unspecified.
As for the food, in true Salt Bae style there was an abundance of gold leaf, with the precious metal used to cover numerous steaks, including two 'Golden Ottomans', two 'Golden Sirts' and a duo of 'Golden Istanbuls' for good measure. The cost of the sextet was 19,000 (£4,371).
View this post on Instagram

Though the salt-sprinkling celebrity shared the bill to his social media with pride and the ironic caption of "Quality never expensive", the reaction in the comments has been largely negative:
"Enough with this show. You, among everyone, should know the value of money, and the harm of overspending."
"That's actually disgusting. Millions of people are dying for a penny and all the hefty amounts of money go to military, unlawful stuff and this. I swear this world is FILTHY."
"No matter how much money you have those prices are ridiculous".
While the reaction from this particular group of diners to the bill is unknown, others have reacted more strongly. Upon seeing his US$5,012.28 bill from Nusr-Et Miami, Duane Miranda was horrified and argued that he had not ordered the golden meats – in response to his protestations, the staff called the police. The wine from that meal was a rather more modest US$275 2017 Caymus Cabernet Sauvignon.
Despite, or perhaps because of the hefty price tag that a meal at one of the internet sensation's restaurants comes with, Salt Bae's long-awaited first UK restaurant has been named as one of the worst in London. But it seems there's no such thing as bad publicity, with the restaurant raking in a whopping £7 million in three months.
This article was originally published by the drinks business and has been shared with permission.