A chef in Shropshire has taken the decision to shut the restaurant he has run for more than three decades due to losing his sense of taste after catching Covid-19.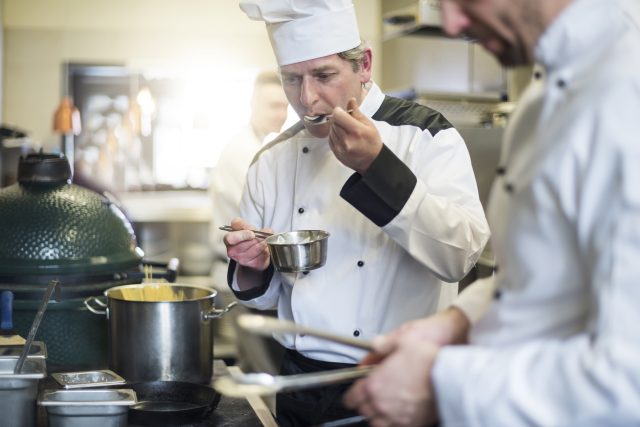 Sebastians Restaurant with Rooms in Oswestry, Shropshire received commendation in the Michelin Guide for its "classically based" cooking of "good ingredients", while the AA Guide gave it four stars.
But patron Mark Sebastian Fisher, who has run the restaurant for 33 years, will be shutting up shop on New Year's Eve.
As reported in Shropshire Star, Fisher said: "I lost all sense of taste and smell due to Covid and now I'm reliant on other members of family and staff before we send food out."
Approximately 80% of flavour comes from aroma, and the loss of a sense of smell can seriously impact the palate. NHS guidelines, among other measures, that the afflicted: "eat cool or room temperature foods", "try bland foods like rice, boiled potatoes and pasta", and "try adding strong flavours or spices to help with taste – though don't add too much sugar or salt". Given how this could have drastically changed the menu, it's understandable that Fisher outsourced tasting.
Fisher, who will be 65 next year, also noted: "…our three children [had with his wife Michelle] have had to work here, practically since they were born, and they are at a time where they all have full-time jobs – and we want them to go and do their own thing."
Other factors within the industry as a whole also prompted the decision by Fisher to close the restaurant down: "Costs are going to be crippling for restaurants next year, so I think you will find a lot of restaurants will be closing." Judging by some forecasts, a third of hospitality businesses in the UK are at risk of going bust this winter.
The restaurant is now booked until its final service at the end of the year, after which just the bed & breakfast will be open for business.
For many in the wine trade in particular, the loss of taste could be a career-ending disaster. However, scientists at Yale may have developed a drug to prevent the loss of senses.
This article was originally published by the drinks business and has been shared with permission.