From natural wine bars to Ancient Greek-themed restaurants, there are plenty of exciting new openings across the capital this month…
Oranj Natural Wine Bar – soft launching 3-16 November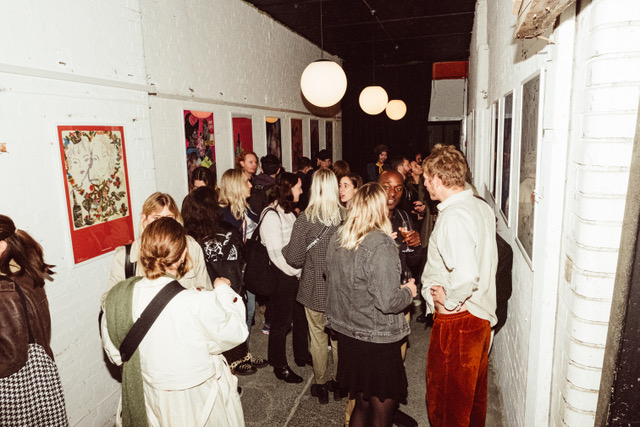 Perhaps surprisingly, Shoreditch has not had a natural wine bar until now. This new opening is the first physical location of Oranj, a natural wine retailer founded by Jasper Delamothe during the first lockdown. In addition to a wine list full of natural red, white and orange offerings (but not sulphites), there is also a bar menu with cured hams, cheese and croquetas. Furthermore, guest chefs and other restaurants will be taking residence, serving up their own menus to complement the list – in December, Decatur will be bringing its New Orleans-inspired seafood boils and oven roasted boudins to the site.
Viajante87 – late November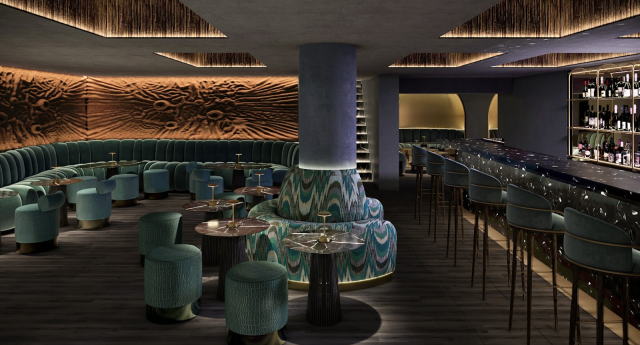 Bringing elements from both sides of the Pacific to Notting Hill, Viajante87 will be marrying agave-based spirit cocktails with Japanese-inspired bar snacks, such as habanero teriyaki duck and a wagyu sando. Among the cocktails is the Viajante Martini, combining tequila reposado, bell peppers, fermented mead and green tea sherry, and the Cherry Blanco, a mixture of tequila blanco, sour cherry marmalade and clarified coca-cola.
Akub – 24 November
View this post on Instagram

Also in Notting Hill, this modern Palestinian restaurant works with locally-sourced ingredients, but using traditional Levantine culinary techniques. The name "Akub" (also known as a cardoon) refers to a thistle that is a symbol of Palestine. Chef Fadi Kattan has developed a menu that draws inspiration from the different cooking styles of the coast, the Mediterranean interior, and the desert. Dishes include dagga ghazzawieh, a spicy tomato, onion, chilli, garlic, dill and lemon juice salad inspired by those of the Gaza coast, and mousakhan, a celebratory meal of chicken, confit onions and sumac served inside a bread envelope. There are also Palestinian wines and arak for good measure.
Bacchanalia – 24 November
View this post on Instagram

Picture the scene: you have wined and dined your way through an Italian-Greek fusion menu in the heart of Mayfair, surrounded by works of art by Damien Hirst as live DJs drop beats in the background. Suddenly, a pristine hand bearing a bunch of grapes comes into view – the hand is none other than that of London's first professional grape feeder. You recline and contemplate the joys of hedonism.
If that is a dream of yours, and this writer won't judge you for that, then Bacchanalia might be the restaurant for you. While the grape feeder position does call for a grasp of Greek and Latin, even the most classically-uneducated guest might well enjoy the splendour of this new opening.
Lusin – first week of November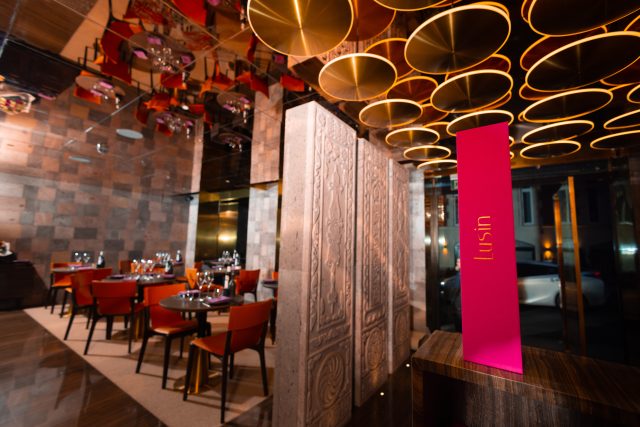 Meaning "moon" in Armenian, Lusin truly is a force of nature. Becoming the first Armenian restaurant in Saudi Arabia with locations in Riyadh, Jeddah, Al Ula, Abha and Al Khobar, it has now arrived in Mayfair. Marcel Ravin, who won two Michelin stars at Monaco's Le Blue Bay, has curated the menu for the 100-seater Hay Hill site, with dishes including the cherry kebab (charcoal-grilled spiced kebabs that are then covered in a source made from cherries sourced from Armenia). There's also the Lusin salad, consisting of a baked aubergine and vegetables topped with a traditional shredded cheese from Armenia and a herb coulis. The cocktails are by Rosewood Hotels beverage consultant Giancarlo Mancino, there will also be Armenian wines on the list.
Saltie Girl – 8 November
View this post on Instagram
Boston, Los Angeles, and now London – Saltie Girl has been making waves on the seafood bar scene since founder Kathy Sidell was inspired by sailing trips she made with her father along the US' Atlantic coast. Bringing a taste of New England to England, the Mayfair site won't be selfish with the shellfish, offering up clam chowder, buttered lobster rolls and oysters on ice. There's also luxury tinned fish to add a touch of Southern Europe to proceedings, and an international wine list and cocktails for good measure.
The Lower Third – 1 November
View this post on Instagram

On the site of what was, until 2020, The 12 Bar Club on Soho's Denmark's Street, The Lower Third will be paying homage to that musical heritage with live performances from recognised bands and up-and-coming local talent. The strapped back wood, dark leather and warm lighter are designed to give the venue a relaxed feel. Shaking up a storm at the bar will renowned bartender Shannon Tebay, formerly of The Savoy's American Bar, with cocktails ranging from Technical Ecstasy (described as "a verdant vesper martini" to the Hunky Dory ("a smoky, boozy pear old fashioned") – it's certainly not a God-awful small affair.
Notto – 14 November
View this post on Instagram

Initially, Phil Howard's new Piccadilly pasta restaurant was going to be called Otto, but a legal challenge from Otto's (on Gray's Inn Road) led to Howard changing the name to show that it was not Otto's, hence "Notto". Starting as a pasta delivery service during the pandemic, the 74-cover restaurant will now be serving up simple, seasonal pasta dishes in a stylish, casual pasta bar environment. And, for those who want some carbs with their carbs (this writer included), the focaccia is baked in-house.
If you're seeking the best bars and restaurants for wine, new or old, pick up a copy of this year's Wine List Confidential guide.
This article was originally published by the drinks business and has been shared with permission.