England is through to the quarter final of the World Cup after a 3-0 win against Senegal, which could provide a lifeline income boost for pubs as punters head out to watch the game.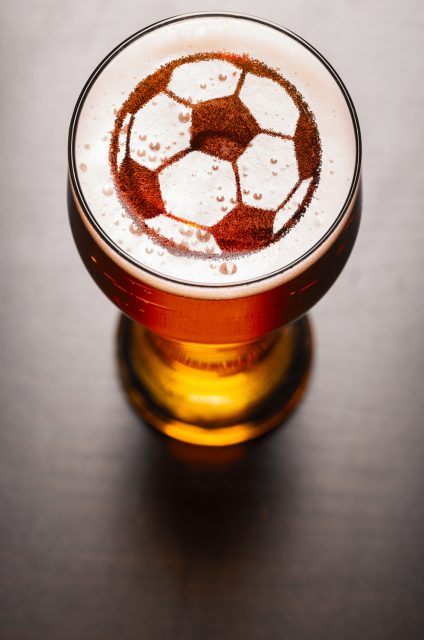 UK pubs could get a £155 million World Cup boost this winter from the whole football tournament, according to analysis from small business insurance provider Simply Business.
And with the three lions scheduled to go head to head with France in the quarter final on Saturday, Simply Business estimates the match will bring in a much needed £6 million for pubs across the country.
Alan Thomas, UK CEO at Simply Business, said: "Pubs and independent hospitality businesses play an integral role in both our local communities and the success of the wider UK economy.
"Having been hit disproportionately by the impact of the pandemic, owners are now having to contend with soaring costs and rising energy prices – for many, this summer has been about survival as their recovery from the impact of the pandemic continues."
Thomas criticised the controversial decision to hold the World Cup during the winter, when pubs will have to choose between hosting Christmas parties and showing the football.
He said: "This makes the lack of a summer World Cup an even bigger blow. Now more than ever, small businesses needed a boost. The surge in trade – to the tune of up to £155 million for UK pubs – would have come at a critical time for hospitality owners, many of whom are working hard to stay afloat while battling the impact of a surging cost of living.
"Looking ahead, as the winter World Cup overlaps with the festive season – another crucial time of year for the industry – pub owners will be forced to prioritise. For many, profits will inevitably be down, with publicans seeing their two busiest times of the year rolled into one."
Despite these challenges, England's place in the World Cup quarter final will still bring in some much needed income for struggling businesses. If the squad manage to make it even further, hospitality businesses could rake in a further £13 million during the tournament, Simply Business has estimated.
Figures have been calculated using data provided by the British Pub & Beer Association based on previous summer tournaments, calculated using the average price of a pint in the UK (£4.07).
This article was originally published on thedrinksbusiness.com and has been shared with permission.