Christmas is normally the most profitable time of year for pubs, bars and restaurants, but new data from UKHospitality in partnership with CGA by NielsenIQ has revealed that many businesses will be reducing their hours and their menus due to staff shortages.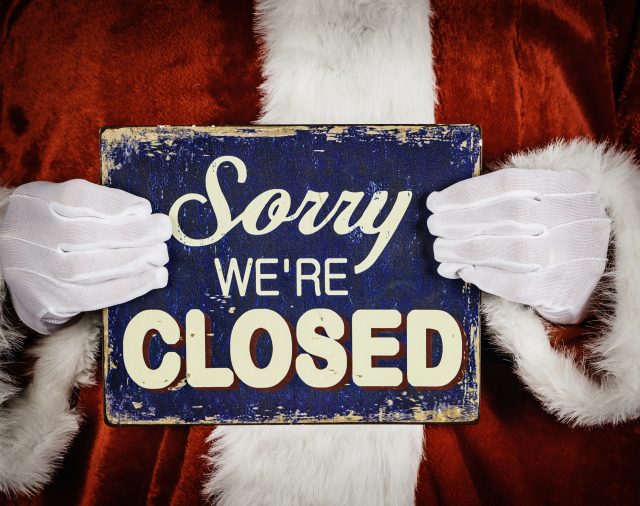 The data, from the 12th edition of the Future Shock report, also found that, in addition to the 32% that will be reducing their opening hours over the festive period, 35% of restaurants are planning to simplify their menus and 13% are reducing their opening days. The main factor cited for all of these reductions is a lack of labour, an issue UK Hospitality has been seeking to address with the announcement of its workforce strategy earlier this year. Recent data, also from CGA by NielsenIQ, estimated that one-in-nine hospitality roles were unfilled.
UKHospitality chief executive Kate Nicholls said: "We are facing a systemic problem that has persisted for years and it needs urgent attention from Government. The statistics in the report lay bare the real-life impact on businesses and consumers as a result of not having enough staff. It's so disappointing that businesses are having to go to such lengths such as simplifying menus and reducing trading hours to deal with this. It's also doing the consumer a disservice, limiting choice and availability."
"There are very simple measures available to the Government that can free up the immigration system and make a huge difference to business. Expanding the Youth Mobility Scheme to the EU27, for example, would do wonders to add good numbers of people to the available labour pool. Implementing these measures, alongside reform of the Apprenticeship Levy to best develop our own talent, would help hospitality businesses no end. With the right staffing resource, hospitality can really drive growth, offer customers an enhanced experience and help lift up the economy," Nicholls continued.
While staff shortages have been a persistent issue for the industry, particularly in the aftermath of Brexit and the pandemic, rail strikes in the run-up to Christmas could prove to be disastrous for the UK's hospitality sector.
This article was originally published on thedrinksbusiness.com and has been shared with permission.