A recent study from Cardiff University has argued that a culture of aggression between chefs at fine dining restaurants is enabled by the environment of professional kitchens.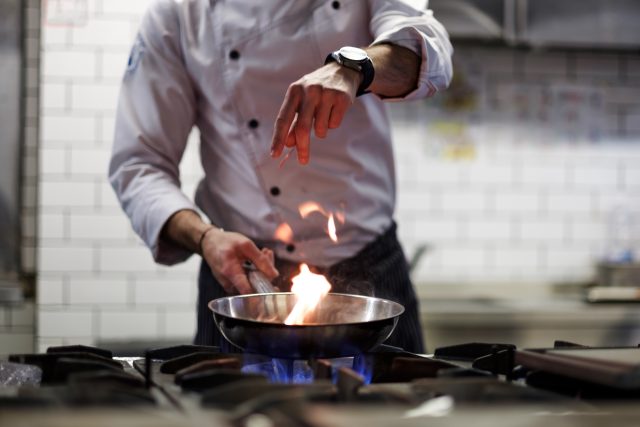 A recent glut of dramas, including The Menu, Boiling Point and The Bear, have shown professional kitchens as pressure cooker environments where tempers flare, but it might not just be the heat of the stove that causes things to hot up.
This new study, titled Where 'The Rules Don't Apply': Organizational Isolation and Misbehaviour in Elite Kitchens, from Dr. Robin Burrow, Dr. Rebecca Scott and Professor David Courpasson, has suggested that it might be the isolation of kitchens that enables aggressive behaviour between colleagues.
Lead author Burrow, senior lecturer in Organisation Studies, said: "Misbehaviour among chefs is something we know a lot about from TV and media coverage. Up to now research has blamed this on male-dominated cultures and extreme pressure to get things done quicker, faster and to the highest possible standard."
"The Covid-19 pandemic has shown how isolation can leave people feeling desperately alone, depressed and anxious," he continued. "But our research also uncovers other, less well-known effects. We found that isolation can be experienced as a kind of freedom from scrutiny, and trigger a sense that things can be done that would not normally be possible. In the context of the hospitality sector our findings create a compelling case for bringing secretive, hidden away workspaces – kitchens in particular – out into the open. In the open, violence and bullying can be seen, and the perpetrators more easily held to account."
The study, which involved interviews with 47 chefs at Michelin-starred establishments around the world, reported numerous instances of long hours, abuse and loneliness. One interviewee mentioned having to peel 150 fresh langoustines a day: "That would basically rip your hands to shreds because they're extremely sharp."
Others reported instances of head chefs threatening juniors with knives, 20 hour shifts, and working while suffering from diarrhoea.
The researchers also uncovered a culture of celebrating burns and cuts received in the line of work, which created a sense of camaraderie. In light of this, Scott said: "It was this feeling of community which enables our chefs to remain highly productive and committed despite the often brutal working conditions they experience."
"In this context, we might view the misbehaviour we see on TV shows and in the news media as a ritual performed by a community who accept that when they are in a kitchen they are able to act outside of mainstream roles and obligations," she added.
This article was originally published by the drinks business and has been shared with permission.