A court has ordered a Somerset restaurant to pay £2,000 after refusing entry to a blind man and calling his guide dog "unhygienic".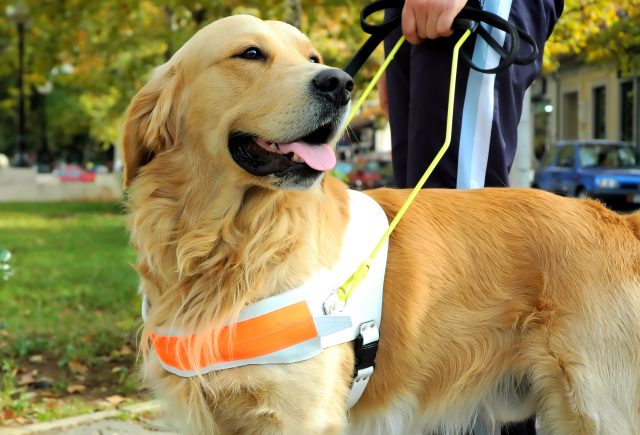 Staff at Bengal Spice in Williton, Somerset, turned John Hardy, 66, away from the restaurant last September because he was accompanied by guide dog Sidney.
Following an "embarrassing conversation" where Hardy had to explain that Sidney was a seeing-eye dog, he walked away from the meal he had planned on enjoying with his son and granddaughter. The affront occurred despite the restaurant claiming on its website that "we can meet all of your demands". It further adds that it stands out from the competition by providing "consistently good food and service".
"I tried to explain that I was blind and Sidney was a guide dog but he wouldn't listen and said it was unhygienic to have a dog near the kitchen," said Hardy. "I eat out quite a bit and everybody knows Sidney locally, but when you walk into somewhere new, you are anxious and hyper aware, wondering if you will have to present your argument and explain why a guide dog is allowed into a restaurant."
Hardy subsequently contacted the Royal National Institute of the Blind (RNIB) to seek legal action against the restaurant, which has a 4.5 out of 5 rating on Trip Advisor.
Under the Equality Act 2010, hospitality businesses are required to make "reasonable adjustments" to not put people with disabilities at a disadvantage, with accommodating guide dogs falling under this remit.
Taunton county court ruled in Hardy's favour, ordering Bengal Spice to cough up £2,000 in compensation to Hardy.
"We hope this sends a strong message that discrimination is unacceptable and reminds businesses of their obligations under the Equality Act 2010," said Emily Monastiriotis, who represented Hardy.
Anita Marshall, a legal advisor for the RNIB's, said: "Unfortunately, cases of guide dog refusals like John experienced continue to be far from unusual, with restaurants and other service providers often oblivious to or ignoring the legislation. We were pleased to be able to work with Simmons & Simmons to bring this case and to see John vindicated in the judgement. We would encourage blind and partially sighted people to report incidents and challenge discrimination wherever it occurs."
This article was originally published by the drinks business and has been shared with permission.